Athough I find not many aviation enthousiasts have them, binoculars are a fun and often very useful addition to the toolbox. Most people that enjoy aviation photography will have some sort of large zoom, but the view it provides is often narrow, and "2D" as only one eye is used. There are binoculars for hunting, bird watching, star-gazing, planespotting and even theatre; really, any use you can imagine, and choosing the right model isn't straightforward.
When I first took my new binoculars to Prague airport, I was stunned of how vivid and incredibly detailed the 16x magnified view was. You can see the wheels at touch down in incredible detail, clearly see the pilots in the cockpit and read registrations from far away if needed.
On a more practical side, binoculars are also a necessity for professions such as paraglider instructors, bird control at airports or air traffic controllers in the tower. In this article, we will look at the best models and brands of binoculars, how to choose the best one for you, and look in depth at how to use and care for your binos.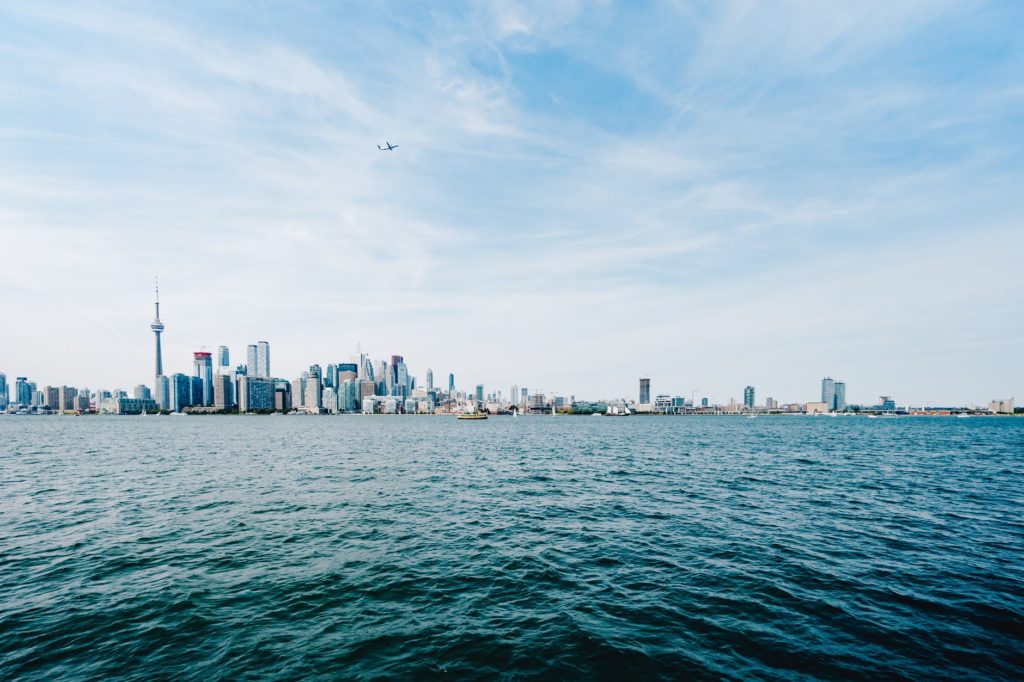 Binoculars numbers meaning : magnification, lens size and field of view
Binoculars are most often characterized by their magnification, lens size, field of view, materials and size, and additional features. The most important specifications are magnification and lens size. They are often presented such as in these (imaginary) binoculars:


The first number is magnification, or how many times larger an object will appear. For a 10x pair of binoculars, whatever you are watching will appear 10x larger than it would normally. The effect is quite mesmerizing, as we are not used to see such details from far away.
The second number is the size of the lens (diameter of the front element in milimetres). It determines how much light will pass through the binoculars. The diameter has an impact on the so called resolution, and the larger the diameter, the more bright, clear and sharp the view will be. A larger lens size makes a difference especially at low light or in darkness, but it also makes the view appear more immersive.
A number that is often more hidden in product sheets is the field of view. It is the size of the view produced by the binoculars, and is represented either in feet (width of the view at a 1000 yards, or 900m) or in angles. It is a bit more abstract, but very well explained on the Nikon website.
There are also binoculars with a zoom, where it is possible to change the level of magnification. Their parameters are often presented such as these Nikon 8285 10-22×50 binoculars, where the first and second numbers mean the magnification range (10 to 22 times zoom) and the last numbers means the lens size, in milimetres.

We will now take a look at what makes a good pair of binoculars for watching airplanes, what is available and how to choose the best for you.
Choosing binoculars for watching airplanes and helicopters
As with everything, there is no perfect pair of binoculars. For aviation though, the selection gets narrower. When it comes to magnification, from others experience and my own, the sweet spot is around 8-12x. Anything more and planes become harder to track, and shake from the hands can make viewing uncomfortable.
This can be overcome by either leaning against something, getting a tripod or monopod, or opting for a pair with Image Stabilization. These come at an extra though – anything between 400 and 1000$ for a good pair.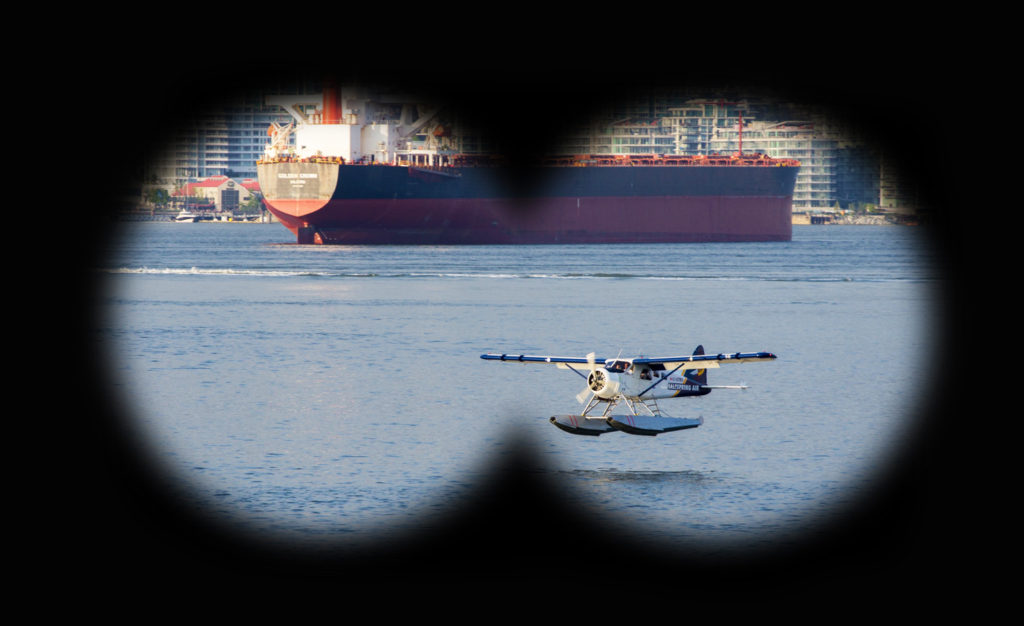 On the other hand, if the pair is placed on a tripod can be aimed at a scene and used in a comfortable position. As an example, final approaches and touchdowns from an extended centerline with 20x binoculars are pretty stunning. What's more, this level of magnification can already be quite usable for observing the night sky. But remember, a fixed 20x will be uncomfortable for casual handheld and prolonged use.
The 8-12x range of magnification is already plenty enough to read registrations at the airport, see the pilot's faces in the cockpit, and enjoy a super detailed view around the airport or at an air show.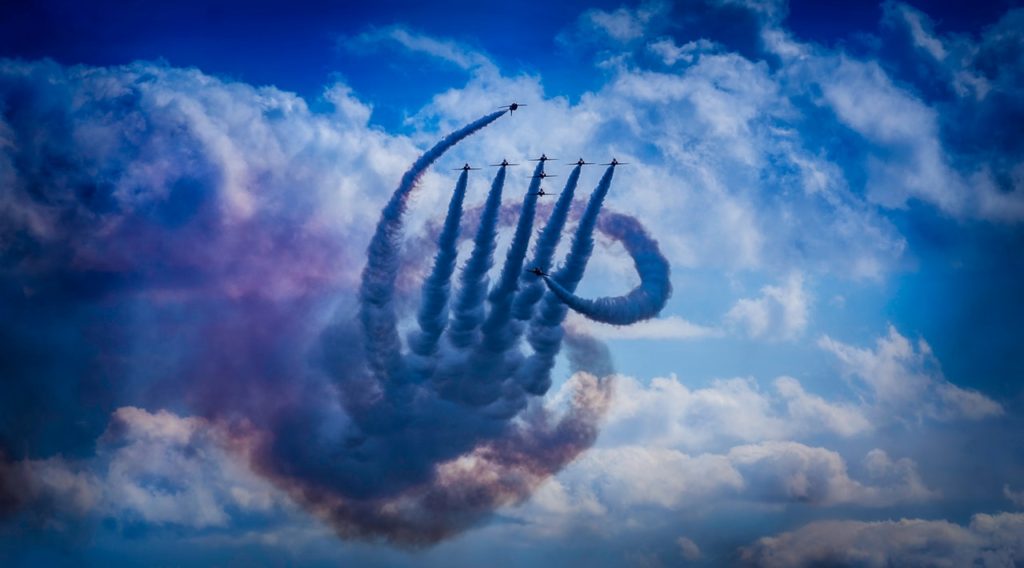 Most established binocular brands
Brands such as Bushnell, Upland, Zeiss, Celestron, Athlon, Nikon, Vortex, Steiner, Vanguard and Eagle Optics are the big players in optical equipment, and offer a broad range of binoculars. These brands come with a track record, established customer service and warranties.
There are also more premium brands, such as Leica and Swarovski, that offer binoculars that can run into the couple thousand dollars. With binoculars over 400-500 dollars though, the increase in quality for a similar type of binoculars pair will be marginal, as many tests show. Unless we're talking about Image Stabilized pairs, high magnification and lens size or other specialized binoculars, which can justify prices of around a $1000.
Best binoculars for watching airplanes
Next, we will look at 3 of the best binoculars in each price category. I chose to stay in a relatively reasonable budget under $300, as this is where most of us will likely choose from. I didn't include Image stabilized pairs as they are way over budget, but also heavier, bulkier, and more sensitive.
Binoculars are likely to travel with you, and usually get used in other situations than aviation aviation, so I focused on compact pairs in the 8-12x range which take a lot less space than more classic Porro lenses.
Planespotting binoculars on a budget (under $100)
It is clear that not everyone wants to shell out a couple of hundred for binoculars. There is definitely a case for budget binoculars – they will certainly do their basic job – massively magnify what you look at. The price difference comes from a few factors, mainly the quality of the lenses, the materials used for the body, the tolerances used during manufacturing, presence of a zoom and image stabilization and of course a premium for established brands.
What makes the most difference between price categories is how luminous and generally sharp the binoculars are, the overall build quality, how well everything is put together, the attention to details, or qualities such as waterproofing.
In this regard, budget binoculars in the $50-100 can very well deliver. Here is an example of an affordable, yet very well reviewed pair.
Bushnell 10×42 Roof Prism Binocular
Bushnell needs no introduction when it comes to binoculars, and outdoors gear. This pair is in the sweet spot between a good 10x magnification and a large lens diameter for a still decently compact form factor. They are not the lightest at 25 oz (700g), but any binoculars with similar lens size will not come below 20 oz anyways. When it comes to size, they would fit more into the mid-sized compact category.

What sets the water and fog proof pair Bushnell H2O 10×42 apart apart is its sturdy design. As binoculars can be quite sensitive, having a sturdy shell, additional rubber padding and elements protection makes it good for traveling, where it might get a complimentary toss around in the baggage hold and catch some dirt and humidity at the airfield.
One slight downside – they are more for a handheld or neck strap use, as they do not have a tripod mount.
Reviews on amazon all mention that this pair delivers a clear and crisp image, even at night, thanks to the multi-coated optics. All in all, they are a quite affordable, compact, resistant and provide great image quality for their relatively compact size.
Planespotting binoculars between $150-250
Celestron Trailseeker 8×42 or 10×42
Another great, pretty affordable pair of binoculars is the Celestron Trailseeker 10×42. Founded in the 60s and initially focusing on telescopes, the company has broadened its focus and today has a large offer from microscopes to field binoculars. One of their telescopes is even featured on the Big Bang Theory!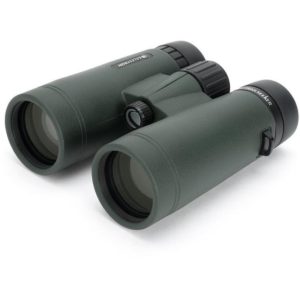 The 10×42 Trailseeker has very good reviews, especially when it comes to build quality, brightness and field of view (6.5 degrees). What I also like about these is that they can be mounted on a tripod, unlike other models of a similar caliber.
Planespotting binoculars between $200-300 dollars
Athlon Optics Midas 8×42 ED
When I am looking for a serious, exhaustive comparison and review before I make a purchase, I usually go to The Wirecutter. Their article on the subject of binoculars led them to hand a number of pairs to an ornithologist and let him give his opinion. If it can handle small birds in shadowy trees, it can handle pretty much anything, which is why birdwatching is often used for benchmarking binoculars. But I digress…
Luckily for us avgeeks, they chose to test various 8×42 binoculars, which are in our sweet spot for watching aircraft. They took a deep look at pairs only from established brands, and came to the conclusion that the best pair, when it comes to quality and value, is the Athlon Optics 8×42 Midas ED, going for a bit less than $300 as I am writing this.
According the our fellow live bird watcher, the pair is on par with his Leica high end $2000+ pair when it comes to image quality. It is waterproof, has adjustable eye pieces which eye glasses wearers will appreciate. They can be fixed on a tripod using the thread hidden behind the logo cap between the lenses.
The Athlon Midas ED comes with a Athlon lifetime warranty, and comes with a carrying case, a nice neck strap, manual and cleaning cloth.
Zoom or no zoom
In general, the ability to zoom in binoculars is not required, or even un-desirable. The reason is simple, the goal here is to see the furthest possible, most of the time. As opposed to photography, there is no need to compose the view with less magnification, and most of the time, you wish you could see further, see more detail, very rarely less. One exception to this rule would be scanning the skies, where being able to un-zoom to cover a broader area can be very useful. I believe it is more useful for hunting and wilderness watching. You will quickly find that aiming at a small, even moving object in the sky becomes pretty natural with experience.
Binoculars with a zoom are heavier, bulkier and more complex. The added moving parts inside make them also more prone to damage and malfunction. There is also the problem of collimation (or alignment of the optical axes). As there are more moving parts, it is more difficult to perfectly align both images, because any slight difference will make. I had a cheap pair of binoculars that developed a misalignment over time. As a result, I always had to exert some twisting pressure when viewing to re-align both images and make it usable, which was quite frustrating.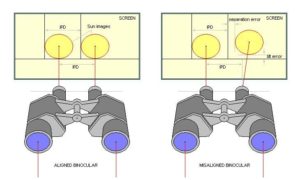 Lastly, binoculars with zoom are more expensive. But then again, binoculars are a long term investment, and won't run you more than a couple hundred dollars for a very decent pair anyways, unless you are aiming at a high end pair.
How to focus and adjust binoculars to your sight
Whether you wear glasses or contact lenses, or even have a different correction on both eyes, you should be able to adjust the view to get a sharp image at all times.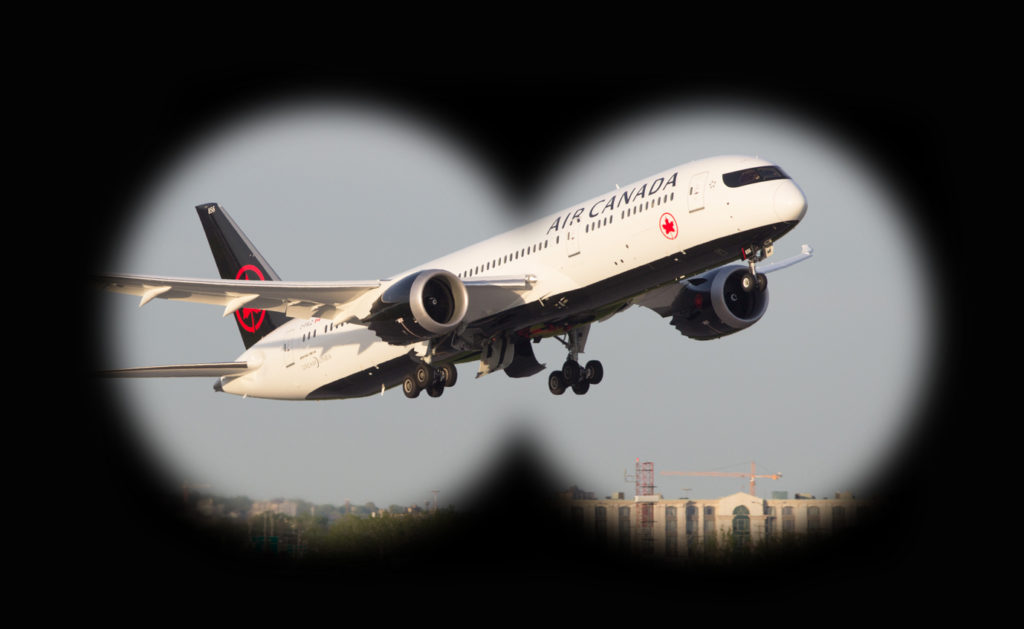 There are two adjustments on binoculars: the general focus ring, which sets the focus for both lenses at the same time, and the eyepiece adjustment, which is present on one, or both oculars and allows you to make up for any difference between your eyes.

Steps to adjust binoculars to your sight:
1. If you have a different correction on your eyes, first aim at a random point, get the image more or less in focus with the large ring, and rotate one (or both if available) oculars so that the image is sharp for both eyes.
2. After that is done, the binoculars are set for your particular sight and you can use the large focus ring to focus on your subject of interest.
How to mount binoculars on a tripod on monopod
Binoculars usually have a standard ¼ inch x 20 tripod mount thread, that is located most often on the horizontal axis of the binoculars. This requires an adaptor to get from the vertical-facing tripod plate screw mount to the horizontal axis screw mount of the binoculars. These simple adaptors, such as this tripod adaptor by Vanguard, usually come for anything between 5 and 30 dollars and will allow you to make use of your tripod to get a stable and comfortable view.

As for tripod heads, the most practical are either pistol or ball heads, which allow for quick and fluid supported movement. These can be then mounted on your tripod or monopod, depending on whether you want to observe a static scene (tripod), or track moving objects in the sky (monopod).
How to care for and clean your binoculars
In many ways, binoculars are similar to camera lenses: they are strongly build, but quite sensitive pieces of optical equipment. As such, they require a certain level of care, depending on the type and construction.
Binoculars don't like to be dropped. A small hit against a barrier when dangling from the neck strap is probably fine, but a more serious drop can be fatal. I dropped my pair of Bresser 16×50 on a rock in the forest, from about 2-3 metres when trying to find a deer in the mountains. Needless to say, my binoculars became a MacGyver-style wire-held-together monocular.
As mentioned earlier, the two optical axis of the lenses can bet mis-aligned if the binoculars are handled without care, which makes it almost impossible to have a clear 3D image using the binoculars. Misalignment is difficult to correct, and would be almost impossible and highly uneconomical for a cheaper pair under $100.
Getting rid of dust and cleaning the front element is most likely all the maintenance binoculars will ever need. As with any sensitive glass, it is best to first dust off the lenses, and then clean them with special moistened lens wipes or microfibre cloth, either the one provided with the binoculars, or any other cloth for glasses of camera lenses. It prevents any scratches on the lens and the coating, and makes sure no light is reflected or refracted by specs or fingerprints.
Conclusion
Throughout the years, I've used many pairs of binoculars when out taking pictures of mostly airliners at large international airports. I haven't had one for a few years now, but I sort of made this article as a learning experience – I am planning on getting a new pair sometime soon, as I also need one for wildlife watching. I hope this articles has given you some insights, and I hope you find a pair of binos that you like. Remember, when taken care of, these can last for years!
Til next time!