Fifth freedom flights are a great way to try different airlines, products and aircraft types on routes otherwise flown by local airlines. In this article, we will go through a brief presentation of what 5th freedom flights are, the benefits, and all the 5th freedom routes in the United States, but also coming in or out from other contients. As always, new inputs or corrections are always appreciated – let's make this list as exhaustive and up to date as possible. Enjoy!
tl;dr -> skip to last paragraph (maps and list)
What is a fifth freedom flight
The fifth freedom of the air represents an agreement between airlines and national authorities to carry revenue passengers between two foreign countries, while connecting the airline's own country. For instance, Hainan Airlines, a chinese airline, fly twice a week from Bejing to Belgrade, with a stop in Prague, as illustrated below.
The flight from Beijing to Prague is a normal flight, as Hainan is flying between its own country to a second country. The Prague to Belgrade segment is a 5th freedom segment, because Hainan is not registered in either the Czech Republic or Serbia, and therefore had to negotiate 5th freedom flying rights.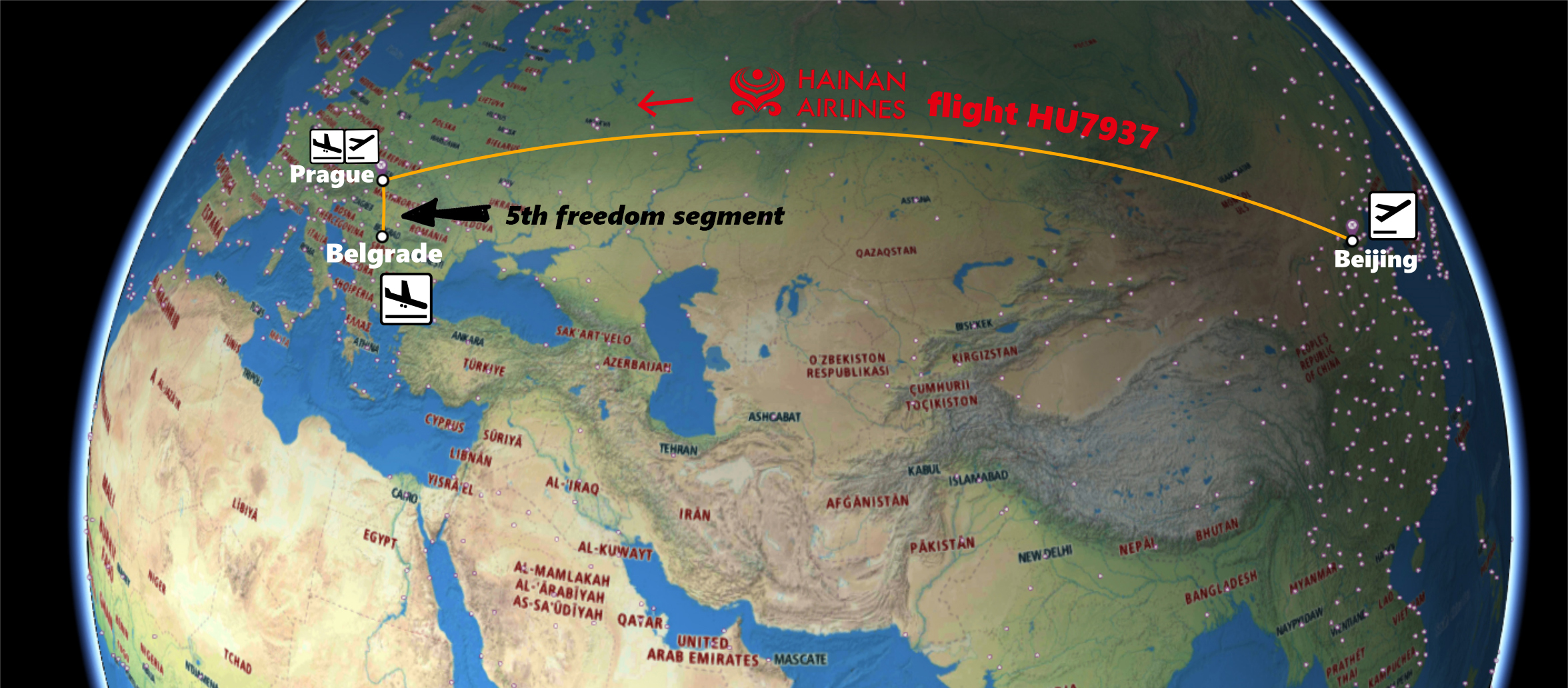 In short, it is the right to carry passengers from one's own country to a second country, and then from that country to a third country (and so on).
5th freedom rights are different from 2nd freedom rights, such as the recent long-term Iran Air fuel stops in Prague on flights from London, Amsterdam and Paris on the way back to IKA. In this case, it is only a technical or fuel stop and passengers and cargo stay in the aircraft. The flights are therefore not bookable.
Going exotic
The first perk of 5th freedom flights is the ability to fly on exotic airlines that would be difficult to fly on. To fly on Singapore Airlines for example, one would normally have to transfer in Singapore, which could get costly, or unpractical depending on where you are headed. From the US, one can instead fly them directly to Europe, Japan or South Korea.
Airlines all have different cabin layouts, seats, different meal menus, and varying degrees of hospitality and it almost feels like visiting the country.
Flying on widebodies
This is without a doubt my favourite perk of flying 5th freedom – trying new aircraft types and airline combinations. In Europe especially, there are a few widebody 5th freedom flights that are otherwise flown with narrowbodies from local airlines. Flying on a widebody aircraft is usually more comfotable and enjoyable, with larger seats, inflight entertainment and electric plugs. I had the chance to catch two gems on 5th freedom flights, a Kuwait A340-300, and even better, the Emir of Kuwait's 747-400 on a flight from Geneva to Frankfurt, and it was worth it!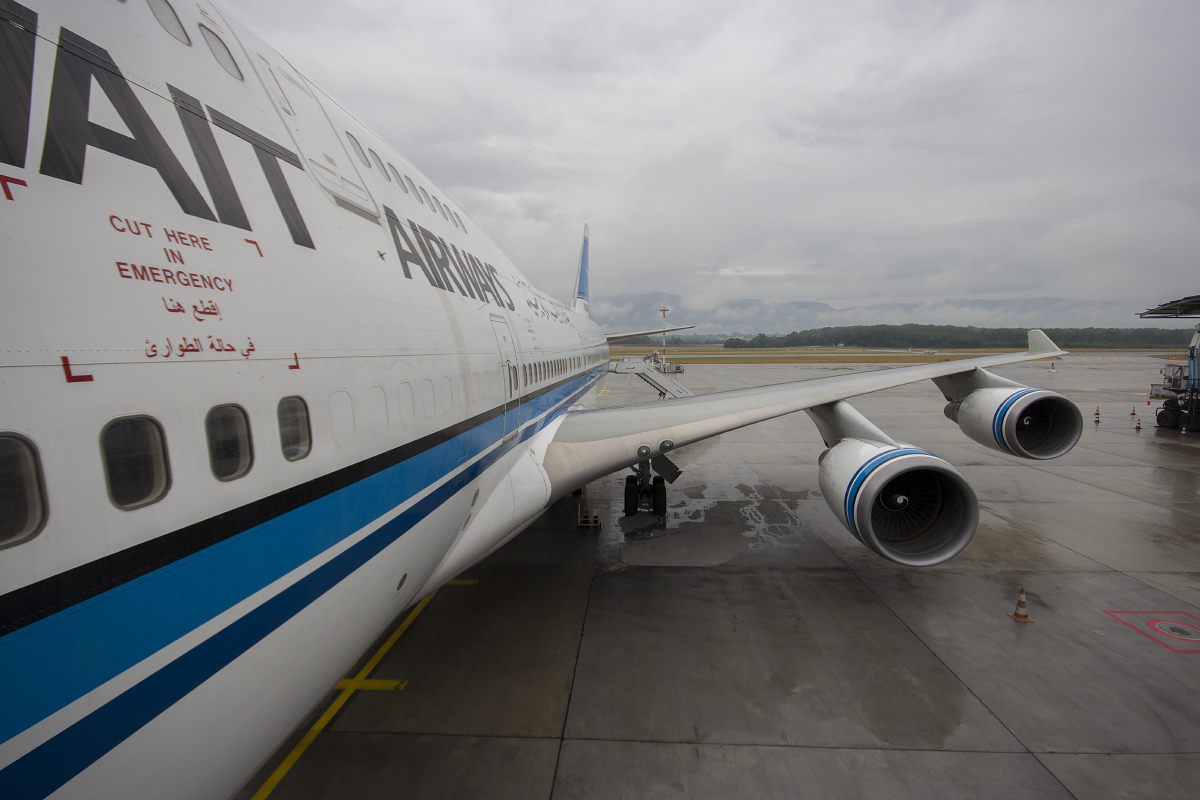 Many of these flights often have a lower load factor, which means more elbow room and a calm, almost eerie cabin.
Cheaper way to fly (sometimes)
Airlines around the world offer different fidelity programs, lounges and benefits. It can be sometimes beneficial to embark on a fifth freedom flight that might me cheaper than the usual carries on the route, or offer more advantageous mile redemption. A great example is the Toronto – Newark sector which can be a really cheap way to try the great Cathay Pacific.
Below is an example of the first class meal on Cathay Pacific's 777-300ER, that flies on the Los Miami – Punta Cana or Toronto- Newark routes. The images below were taken during an award flight by my friend Keishi Nukina from KNaviation during a flight from Hong Kong to Tokyo. You can read the full review here, or another economy sector here, on the non-ER 777-300.
List of 5th freedom flights in the United States
The flights are in two categories, West and Eastbound.
Westbound flight
Eastbound flights
US 5th Freedom flights list
There you have it, you notice anything I failed to mention, please let me know below. You can look forward to another installment of the special flight series soon..
Til next time!