Not many people get the magical opportunity to fly an aircraft in real life. Although there are relatively affordable ways to actually fly a plane for a short time, getting behind a yoke or sidestick of an aircraft for a full flight is virtually impossible, unless you actually become a pilot.
Fortunately, home flight simulators are the next best thing! From a simple Google Flight over your house using a mouse as the controler, all the way to a complete mockup cockpit with real parts taken from retired aircraft, there are many ways to enjoy flying at home.
In this article, we will go through the main accessories – joysticks, throttles and rudder pedals, and review them in detail. We'll see the best ones out there, and look at some of the ways to setup a more advanced home flight simulator.
Let's dive straight into the subject, and at the end, we'll also have a quick look at the top flight simulators available.
The recommended joystick packs in this review
The following table is a summary of all the best joysticks and throttles for any given budget (indicated by $) that we will be reviewing today. I have tested a good number of them, the rest of the recommendations are based on various online reviews and user feedback research on forums.
Simple, but well built – Logitech Extreme 3D Pro
One very affordable way to get into flight simulators is the simple yet good quality Logitech Extreme 3D joystick. I have owned this one for many years and flown on both FSX and X-Plane 7. The build quality is solid, with good quality hard plastics and a well made smooth and sleek finish, especially compared to the similarly priced ones from other brands.
The base of the stick is protected with rubber, which prevents debris from getting into the base where the position sensors are. I also think it has a nice, smooth and simple look compared to other gimmicky joysticks in the same price category. It doesn't pretend to be what it's not, has enough customizable buttons, a trigger, a mini multi-directional button that is great for controlling the camera view and pan in the cockpit and a sufficiently precise throttle.
The joystick also offers yaw control via twisting of the stick, which makes a good joystick for "all axis" flying. I definitely recommend the Extreme 3D Pro for anyone who doesn't want to spend too much but still enjoy flying, even in crosswind.
Affordable Joystick, Throttle and Rudder combo – Thrustmaster
T16000M FCS Flight Pack
A good option to have all the controls of flying an airplane (or helicopter) out of the box is the T16000M FCS flight pack by Thrustmaster. This setup shares a similar design with the previous version, but has an upgraded stick position sensor with a 16 bit resolution, which it shares with the high end Warthog Hotas (the "Holy Grail of mainstream joystick – throttle setups").
When it comes to materials and comfort, the joystick has rubberized parts for better grip, and is otherwise made of hard plastic. The throttle is controlled through a sliding motion as opposed to a pivoting motion around an axis like with the Hotas Warthog, or real Airbus or Boeing throttles for that matter. The throttle has one 4 direction and one 8 directional knob for POV control. It also has a paddle like switch which can be set up as either a simple switch or an axis!
The T16000 has the ability to be switched between left hand and right hand use using a few interchangeable parts, which is good new for the lefties out there.
On the buttons side, there is plenty to work with, with 16 programmable buttons just on the joystick, and even twist action for yaw, which means you don't always need to use the rudder pedals if you don't want to. You might also want to get the
Thrustmaster T16000M joystick alone for about a 1/3 of the price (you can still control the rudder and throttle by twisting of the stick and the dedicated throttle lever on the joystick respectively). It is also possible to get just the Thrustmaster rudder pedals if you already have the rest of the accessories.
New Logitech G X56 HOTAS RGB Throttle and Stick
Released in 2018 as a long awaited replacement for its X56 predecessor, a well finished stick and throttle combo option is the Logitech X56 HOTAS, positioned as a less expensive alternative to the original high end Warthog Stick and Throttle combo, that we will talk about next. This stick and throttle is a completely reworked Saitek HOTAS Rhino X56 after Logitech listened to the players who were giving feedback about the previous X56.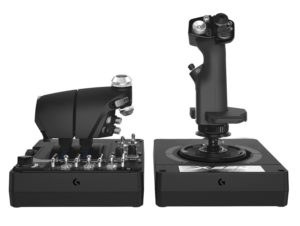 The throttle and stick have a very realistic military look to them, similar to the Warthog but in hard plastic with a soft rubbery finish. I think the classic metal switches with guards look great, and the programmable RGB accents lighting give it a cool look.
Naturally, these HOTAS setups are best adapted for military simulators, like Lock On, Arma, DCS World etc. On the other hand, these are incredibly well made controllers, and in the end, a stick is a stick, and the same goes with throttles. I believe these are well adapted for civil aviation simulators as well, especially since both the Logitech and Thrustmaster high end HOTAS setups have 2 thrust levers. It allows for differential thrust control in airliners as well, which is useful for taxi or crosswind.
The holy grail of Home Sim setups: Thrustmaster HOTAS Warthog
What is HOTAS you might ask? It's short for "Hands on Throttle and Stick". It is a military term that describes the concept of having essential flying and weapon systems buttons on both the throttle and stick for quick access.
The Thrustmaster HOTAS Warthog replica stick and throttle combo is arguably the most solid, realistic and well made consumer flight controler out there. I have owned it before, and to be honest, it feels like it was taken from a real aircraft. The whole thing is made of metal with few plastic parts, and it is heavy! Almost all the buttons and flip switches are made of metal and have a very satisfying clicking feel and sound.
The warthog is meant to be a replica of the real A-10 aircraft, and they came quite close to the real thing. Here is a comparison with the real thing: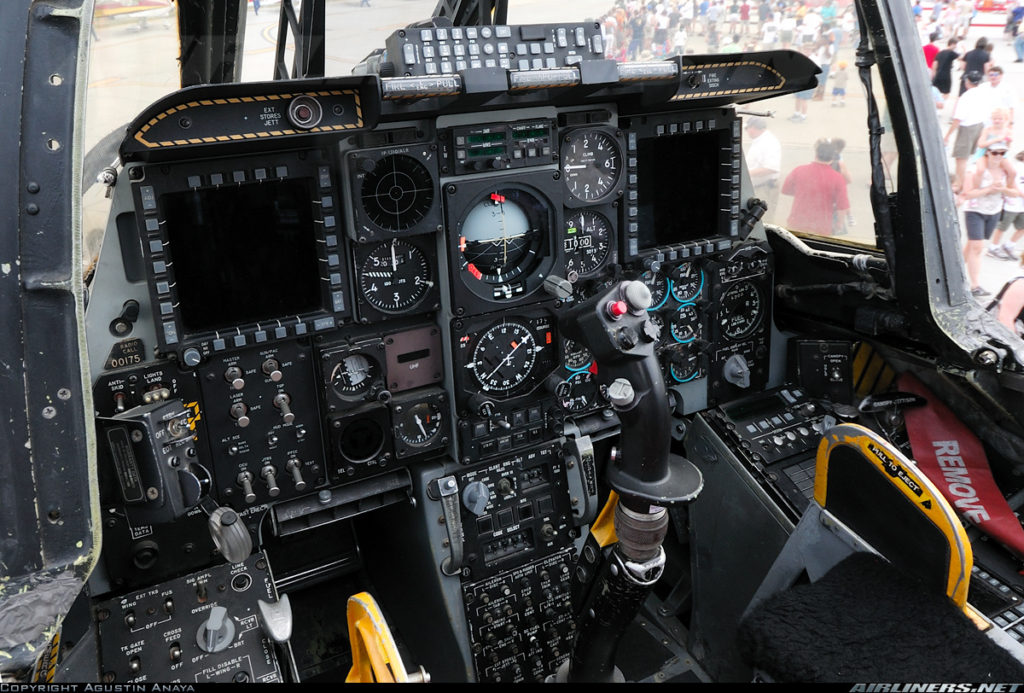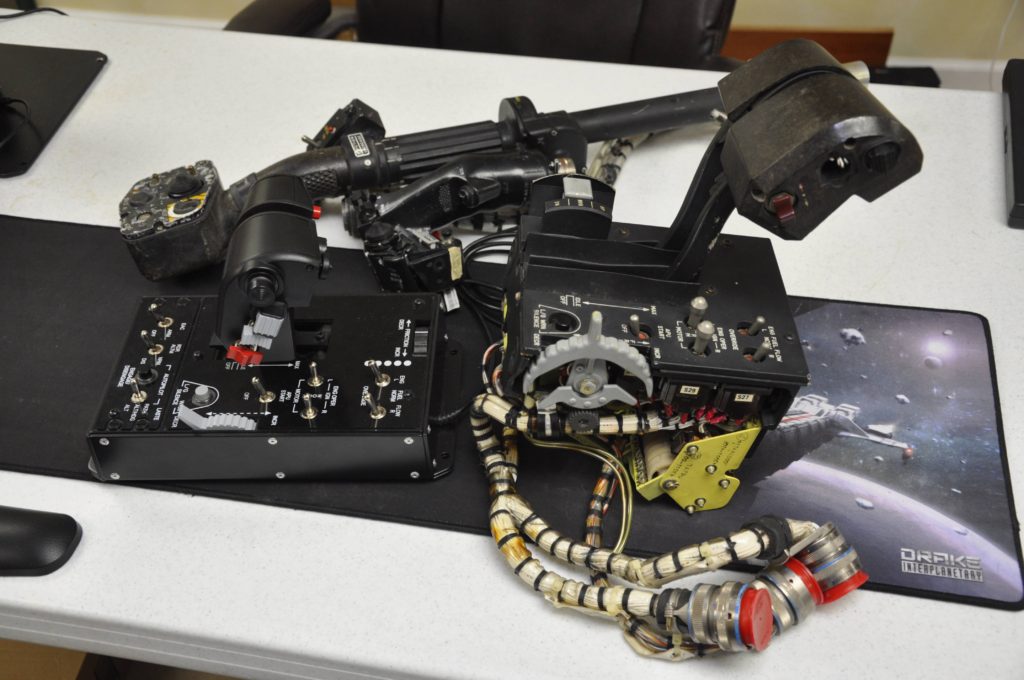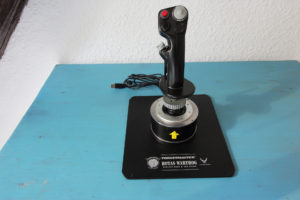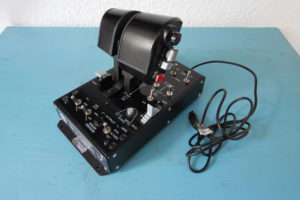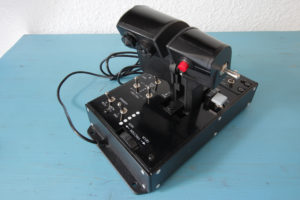 Quite close, isn't it?
There a a few drawbacks with joystick. Users have noted that some of the push buttons can sometimes jam and stop working after extensive use. On my throttle quadrant, one of the flip switches broke and wouldn't hold its position. From what I could gather online, the buttons can be made to work again by a thorough cleaning of the accumulated gunk, and the metal flip switches are replaceable, as they can be found in any electronics store.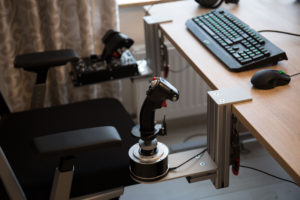 This is not a problem per se, but I found that the flight stick is quite tall, and not necessarily the most comfortable for casual gaming when sitting on a standard desk. It is a minor issue though, just a question of proper placement of the set up. It can be completely solved by improvising some sort of lowered stands, around knee height, or getting one of the dedicated stands like the ones made by Volair Sim, metal table mounts for flight simulators by Monster Tech, or building one yourself using aluminium T-Slot beams for example.
One last thing, the tension spring is not the lightest, and given that a good portion of the throttle actuators are flip switches, you might find that it lacks quick push buttons for fast paced arcade games. I would say that this setup is best suited for "serious" realistic flying in airliners, precise aerobatics, or classic combat simulation with real world planes or helicopters and modern fighters, as opposed to sci-fi arcade shooters like Star Citizen.
Overall, it is hard to describe how good this thing feels. The heaviness, the cold sensation of the black painted metal steel in the hand, the long throw dual throttle than can be adjusted, the backlit button and switch labels… To be honest, it would work for me even if it was just a moving display piece.
For those who already have either a stick/throttle or rudder pedals, the two elements of the HOTAS Warthog – the Flight stick and Dual Throttle and Control panel can be purchased separately.
Something different : The general aviation yoke – Logitech G Saitek Pro Flight Yoke
A different option for stick and throttle control is the Logitech Saitek Pro Flight Yoke, that is made in the style of a yoke from a Cessna or bomber. The combo is made of plastic, and the build quality is not as good as with Logitech or Thrustmaster, but it is the most affordable consumer yoke out there. Other aircraft yokes get quickly more expensive.
It comes with a separate throttle quadrant with mixture control, which can also be set up to be used as regular multi-engine control (good for planes with 2 or more engines), which would then leave a 3rd lever that can be used for air brake, flaps or landing gear.
This one will be appreciated especially by Boeing fans, since it resembles a yoke of a 737 or 787 to an extent. General aviation enthusiasts will also appreciate the familiar design and the ability to train for flying on planes with mixture control.
It is also possible to get a single Logitech throttle quadrant as an addon, and extend the amount of levers available. Logitech also makes an engine controls switch panel with a gear actuator and engine cut off knob.
Going beyond: realistic yokes, sticks, throttle quadrants reproduction for flight simulators
There are quite a few companies out there that specialize in giving the most hardcore sim flyers realistic accessories for their simulators. The most serious enthusiasts used buy used retired aircraft parts, mould their own parts and install the electronics.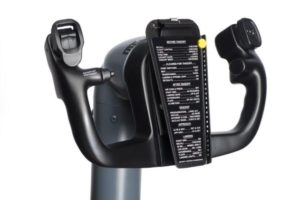 Today, there increasingly well engineered and realistic home simulator products popping up on the market. Most of these are still quite expensive, but as the market keeps growing, prices should gradually come down.
The Aviation Megastore in the Netherlands for example has various boeing aircraft yoke replicas, metal rudder pedals. These don't come cheap, the 737 or 747 yokes go for about 1200 euros.
On the high end home simulator end, the company SimWorld offers whole wired up plug & play panels with working screens, buttons and switches. These require a whole different budget, but are simply incredible, check out their video of their 737 main instrument panel (available for about 6000 euro) with working double knobs, landing gear lever, chronometers etc.
The Vier in Pott website, created by talented fabricators, also has a selection of impressive cockpit structures and electronics.
Flightdeck solutions in another company in canada that builds complete simulators, but also sells various modules and electronics. Check out this timelapse of their 737NG cockpit structure build by an enthusiast.
Another great reasource, Flaps2Approach, has a lot of technical information about a home 737 NG series simulator project, with great in depth looks at genuine part interfacing, wiring, mapping, etc.
Before we get to the rudder pedals section, here is a quick reference table of the joysticks and throttles that we talked about:
Best simple but effective Rudder Pedals
Rudder pedals make a significant difference when it comes to realism of a flight simulator setup. Virtually all small or large passenger and military planes have rudder pedals, which control the yaw motion of the plane, often the nose wheel and differential brakes. Being able to control brakes separately is especially useful on the ground when taxiing and executing turns, and controlling the rudder in flight and during the takeoff roll, or controlling the nose wheel with your feet is much more convenient than with stick twist.
Let's look at some of the pedals available:
CH Products Pro Pedals
The CH Pro pedals are in my opinion the simplest and best value rudder pedals out there. They don't have any superfluous tension settings and a simple but elegant design.
As would be expected of any complete pedals accessory, they allow you to control both the rudder and nose wheel (by sliding the pedals back and forth), as well as differential braking (by pushing on the top of the pedals).
They are the most affordable of the two main consumer level competitors, and are a good start to introduce rudder pedals into a flight simulator control set.
Logitech (Saitek) G PRO Flight Rudder Pedals
The Logitech G Pro Flight Rudder pedals are a bit more expensive than the previous ones, possibly due to the 2 additional functionalities they offer. Just as expected, these pedals allow rudder and nose wheel control via back and forth movement and differential brakes by pushing on the top of the pedals. Also just like the CH Pro Pedals, the Logitech pedals are set to get back automatically to neutral position.
The first additional functionality is the center tensioning ring, which allows users to set the amount of friction in the movement of the pedals. Besides that, the length of the pedals is also adjustable, with 3 pre-set options, which can be useful to fine tune the comfort of use.
Other than that, the design is a bit unimpressive in my opinion, but this accessory will stay hidden under a table anyways, so it's not a major issue by any means.
Best Flight Simulators in 2018
Flight Simulator X – flight missions, multiplayer and tons of add-ons
The most famous and accessible simulator is Microsoft Flight Simulator X (FSX). It came as the last major upgrade of the famous Microsoft developed series of flight simulators that were developed initially in the 1990s. The game is not necessarily focused on maximum flight realism, but has a very enjoyable and arguably quite realistic flight engine. Interestingly enough, when we went to Lyon to try out the Aviasim 737 simulator (detailed post here), we learned that they use FSX as their flying software.
It offers many missions such as air rescue, flying in bad weather, or air racing. Being now more than 10 years old (initially released in 2006), it is possible to play it on pretty much any half decent PC or laptop on high details settings.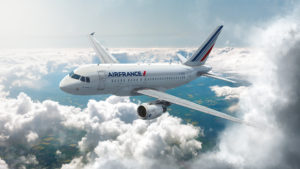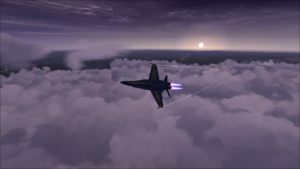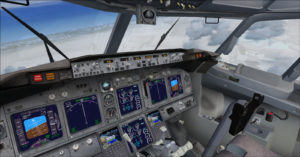 Another plus is the affordability: it is available on Steam and Amazon for half the price of a new console game, or even cheaper on the second hand market.
Possibly the best thing about FSX is them massive number of various free and paid addons you can get, from airports to aircraft and missions. Most of them can be downloaded from repositories like FlyAway Simulations and very simply installed and played. This way, you can download pretty much any of your favourite aircraft and take them for a spin! The multiplayer mode is also very fun, where you can do formation flights, land on aircraft carriers and do silly aerobatics.
On the more serious enthusiast side, FSX is is used by the VatSim community, which is a large online controlled airspace ecosystem with real airlines, air traffic controllers and communication using standard aviation phraseology.
Amternatively, there is also Prepar3D, developed by Lockheed Martin and based on Flight Simulator X. It is a more advanced visual simulation platform that allows users to create training scenarios.
X-Plane 11 – ultimate flight realism, stunning graphics, constant development
For a much more advanced simulation, there is the X-Plane franchise, and its latest X-Plane 11 version. This flight simulator is developed by Laminar Research, a small developer focused primarily on making the most realistic physics engine for their flight simulator, and pushing the graphics with each iteration.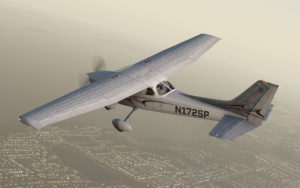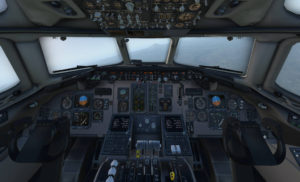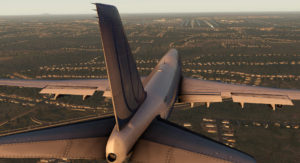 With modest beginnings in the 1990s, through the years, they have worked a lot on the graphics, sceneries and cockpits. Their flight model is not based on empirical data and tables, but calculated in real time using the geometry of the aircraft model and the air passing around it. As a result, X-Plane is often used by flight schools to train pilots.
As opposed to Microsoft, Laminar Research keeps working on the X-Plane project, and the latest version, X-Plane 11, came out in november 2016.  Today, X-plane is one of the top 2 mainstream flight simulators, and it is simply the best looking and most realistic flight simulator you can get in 2018.
The only downside is that the latest 11 version requires quite a powerful computer (Recommended settings CPU: Intel Core i5 6600K at 3.5 ghz +, memory: 16-24 GB RAM+, video Card: DirectX 12 at least 4 GB VRAM). If your machine isn't the most recent, you might want to go with an older version, maybe X-Plane 9 or 10. These older versions still have the excellent realistic flight physics engines, only with less detailed graphics and sceneries. I have X-Plane 7 and it is still a lot of fun to play even today!
Laminar Research offers a free demo version of X-Plane 11. When I first tried it with my Warthog Setup, I was blown away, only wishing I had a more powerful computer to hike up the setting… It did run though, even on my i3 1.7 GHz with 6GB RAM and Nvidia 840M 2 GB VRAM.
For a recommended price of around 60 dollars, you get a high end realistic flight sim! With a good joystick, throttle and rudder set, X-Plane 11 is the closest it gets to experiencing how it feels to fly an airplane.
Flight Gear – the best free flight simulator out there
If you're just looking to see if you'd enjoy flying on a simulator, you can do it without spending a penny. The most advanced free simulator out there is called Flight gear, which offers some fairly good graphics for a free game and a good selection of airplanes to try out. Now, it is nowhere near as advanced as the commercial simulators, but all things considered, the efforts made by the open source developers are impressive!
Combat simulators : Arma III, DCS World, etc
I don't have much experience with combat simulators, as I only rarely play them, although I enjoy them a lot. But from the ones that I've played, I've enjoyed Arma III very much, as it combines an open world game with reasonably realistic flying – especially helicopters which are incredibly fun in Arma.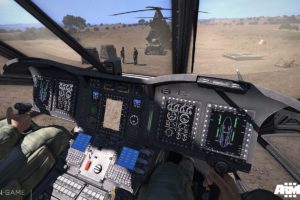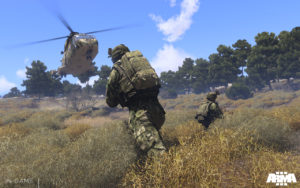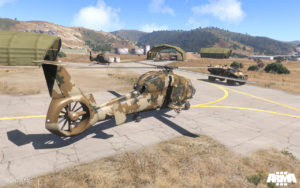 What's great about Arma is that you can get out of the aircraft and ACTUALLY see it, and potentially do other things. This gives it an incredibly more realistic feel compared to all the other dedicated simulators out there. You get more than just a POV from the cockpit or a chase camera. I played the game both for the infantry action and the flying, and the multiple roles you can take and the feeling of realism that comes with it is hard to find in any other flying game.
DCS world is another excellent fighter game, basically a sandbox world with many themes, planes and time periods for every taste. It has the advantage of being free to play with a Sukhoi 25 and P-51D. It uses a paying addon system for fighters, campaigns and sceneries. It is known for its beautiful graphics and very realistic combat systems.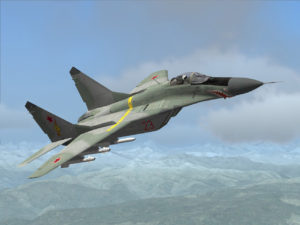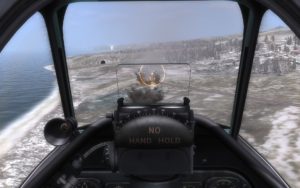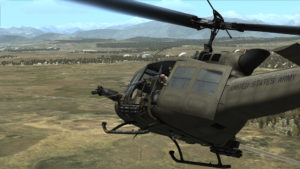 This game is the steep learning curve though. Ever since Lock On – Modern Air Combat came out about 15 years ago, I have never had the patience to learn how to play the game, and just spent some time flying around (but that's on me).
One example from the DCS universe is Lock On – Flaming Cliffs, which focuses on modern fighters and hardcore realism fans – it has accurate flight models, and a very complex weapon and avionics system. All in all, this is arguably the top realistic combat simulator today.
Flight simulator software conclusion:
Microsoft Flight Simulator X is best for fun, more casual flying, a great choice of free addons and a very accessible multiplayer.
For maximum flying and graphics realism, there is X-Plane 11, or older versions for less powerful setups.
For a simple free flight simulator, Flight Gear is a great place to start.
For combat flight sim fans, DCS World is a good (and free!) start to enjoy realistic and complex flying. For a bit more casual but still overall realistic simulation, ARMA 3 is a lot of fun!
Now that we've looked at the software part, let's dive into the core of this article: the hardware!
Why get a flight controls combo
Having a good flying setup makes a night and day difference in the flying experience. There is something very enjoyable about joysticks, similar to the clicking of a mechanical keyboard. Flying without yaw and throttle control is almost impossible, that being said, even a very simple and cheap joystick for around 30-50$ can provide the control needed for advanced flying. That's why we will look at different setups from the simple standalone joysticks to more advanced setups.
First, let's get some simple flight theory out of the way. An airplane's trajectory is controlled in 3 ways: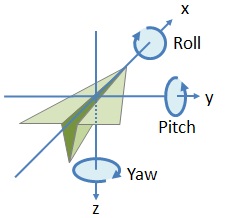 pitch using the elevator (back and forth movement of the stick)
roll using the ailerons (left and right movement of the stick)
yaw using the rudder (twisting of the stick or pushing of the rudder pedals)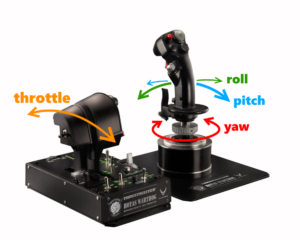 Entry and mid-level joysticks come with integrated throttle control, mostly in the form of a simple lever (sometimes 2) that control the power of the engines. For flight simulators, there is no real other practical way to control throttle, except maybe the mouse wheel or +/- keys which is pretty much unuseable for more serious flying.
The other difficult thing to control without a joystick is yaw, which is almost impossible to do properly on either keyboard or mouse. Most entry level and mid range joysticks offer yaw control using the twisting of the stick. This is not the way it is done in real airplanes, but works very well for simulators – just takes a bit of getting used to.
The must for simulator flying is the complete trio, just like in real life – a stick, throttle and rudder pedals – especially for helicopters. For those who enjoy fast paced arcade simulators though, rudder pedals or realistic joystick and throttle sets are not always necessary.
Conclusion
Flight controllers, just like console joysticks and racing steering wheels, are very fun to play with, and get flight simulator experience to the next level. But beware, once you've started mastering flying with a simple joystick, who knows, you might end up with a complete home cockpit with sheep hide seats, and wrap around screens… and that can quickly eat up half a room!
There you have it, I hope you found this guide useful, let me know below what kind of flight sim (especially combat ones) and controllers you enjoy.
Til next time!
Affiliate disclosure: Thefullgull.com is a participant in the Amazon Services LLC Associates Program, an affiliate advertising program designed to provide a means for sites to earn advertising fees by advertising and linking to amazon.com.