After getting back from a spotting day at Grenoble 3 weeks ago, I though well how about I try to fly one of these soon-to-be-gone airplanes as well. I am talking about the 757, the hottest narrow body there is.
A few days later, my final itinerary was booked: Saturday Grenoble – Manchester with Thomas Cook and back to Chambéry on Jet2 on Sunday.
Fast-forward to Saturday morning, 09:43, Grenoble Airport. The queue at the airport longer than a green snake in a sugar cane field! All the way to the end of the check in desks queues if you know the airport.
The airport speaks English all around, 95% of flights are to the UK. GNB is a nice airport, but it's critically under dimensioned. It runs seasonal operations mainly during winter, so no way to really optimize.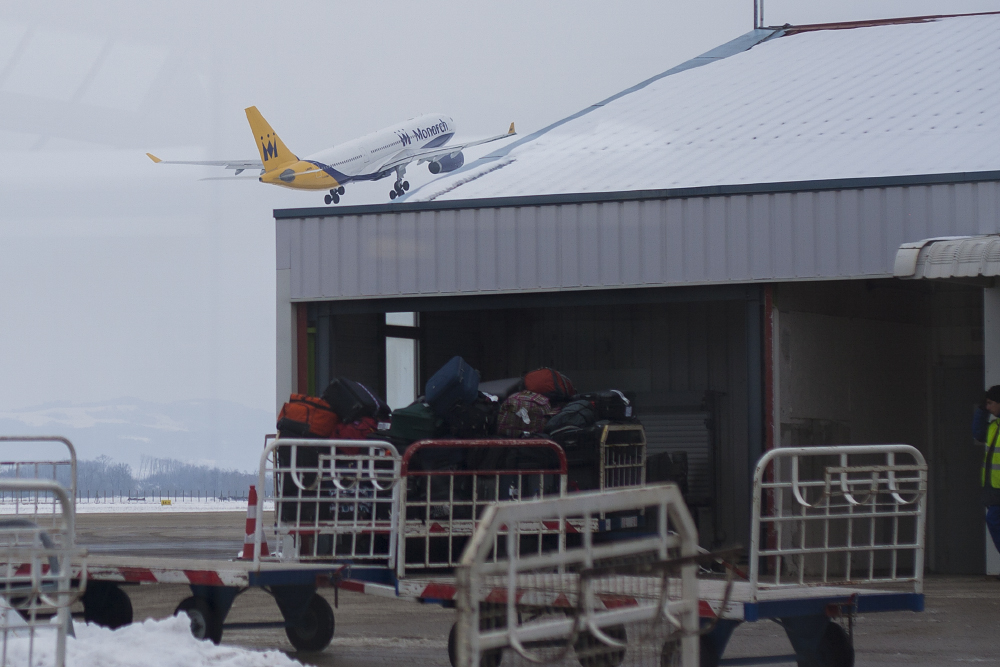 My 321 arrives, parks at the west end of the terminal. G-TCDW. I am the first to board, and there is no one behind me for a while. The plane was parked right in front of the gate, making it a 10 sec walk.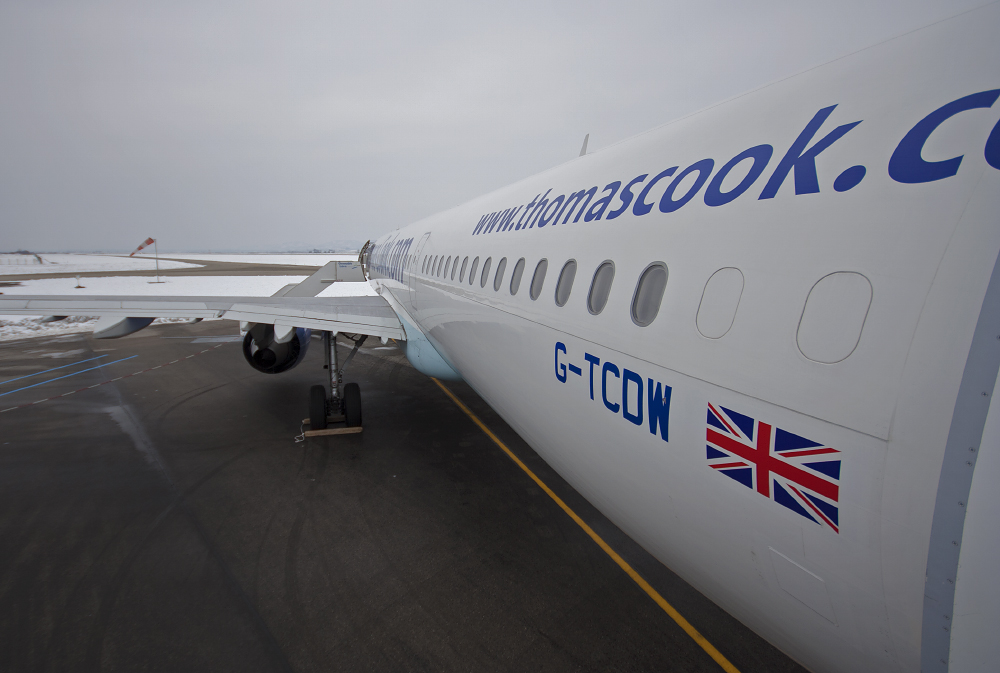 The flight is actually full. Thomas cook is a very cool airline, there is no priority boarding, they ask you what seat you want on check-in and don't charge you additional fees for not printing you BP yourself (unlike Jet2).
After takeoff from rwy 09, uneventful flight over an endless cloud ocean.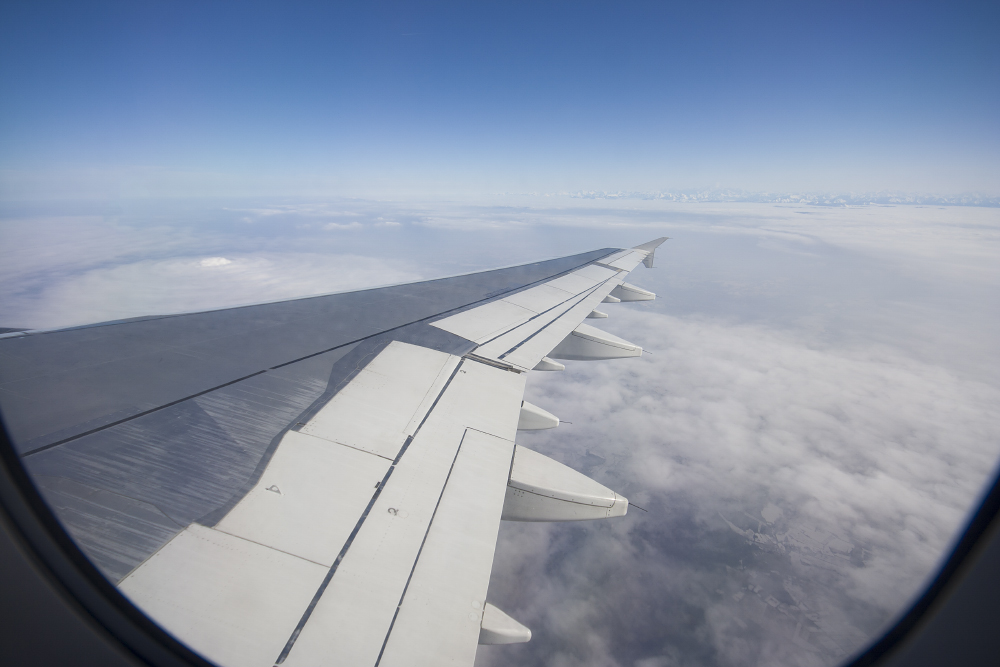 Landing on 05L. Quick chat w/ the pilots.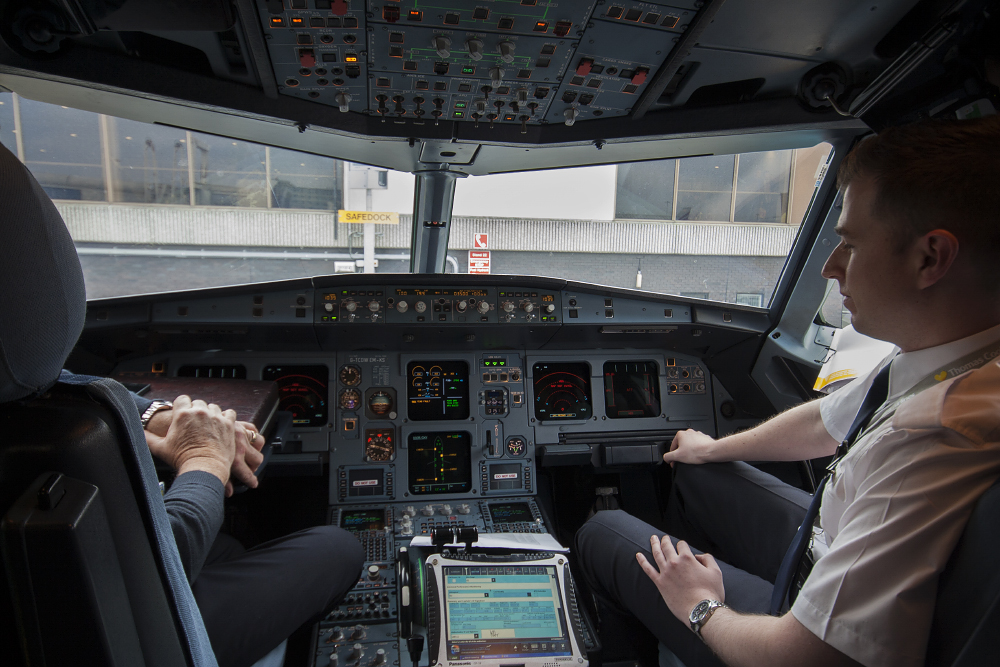 Now my initial idea of this trip was to chill out at the airport and watch airplanes. Depending on the weather, it was going to be either the Runway view park, or if weather was good the southern spots.
As I was ready to take the 200 to the viewing park, I saw a bus going to Picadilly about to leave… Well I took that one instead.
I ended up walking around central Manchester the whole afternoon.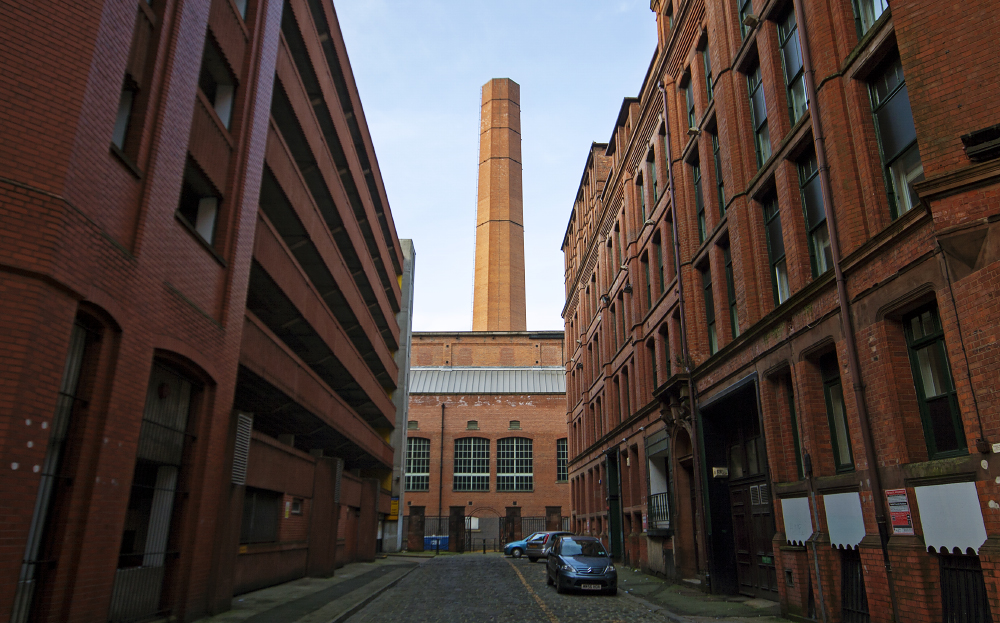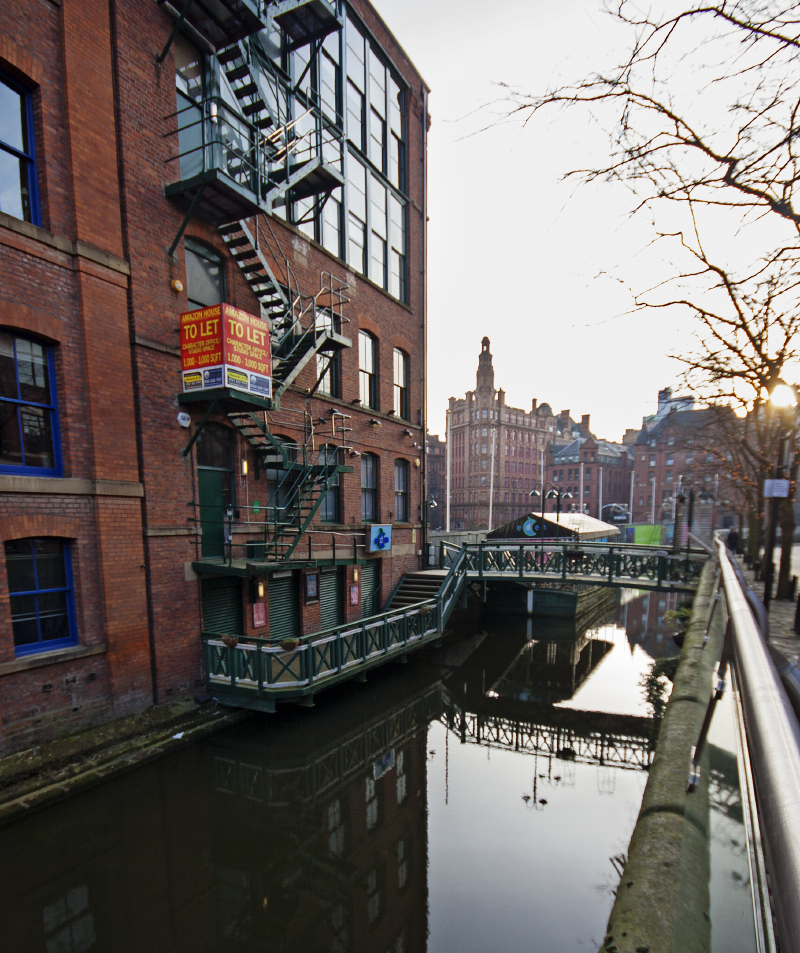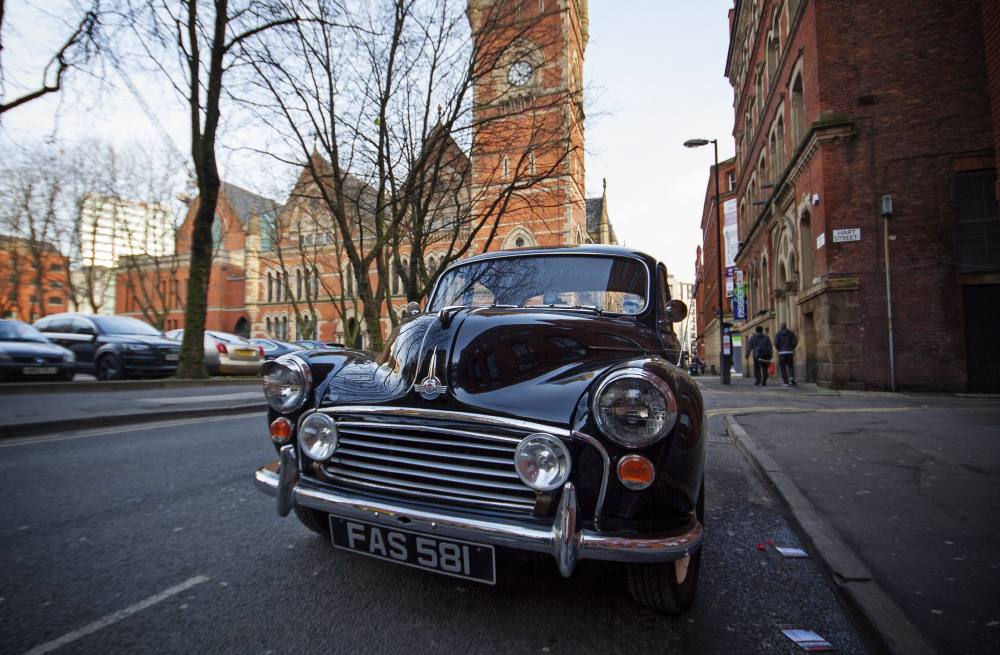 I just can't get enough of the red brick buildings. Also something that struck me is people hold the door for you… everywhere!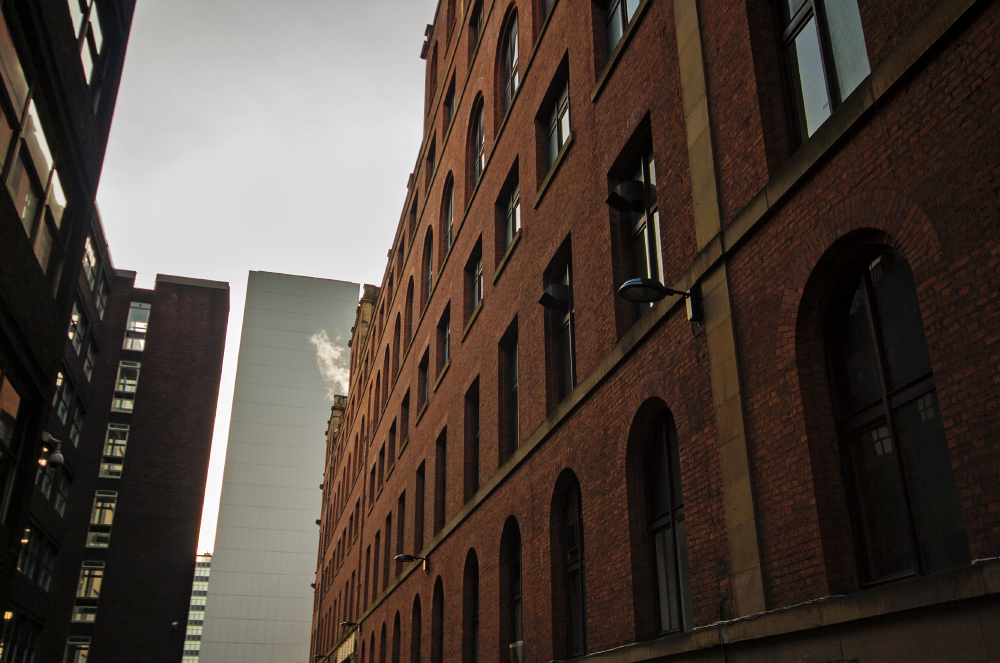 There's a punk-oldschool building shop not far from Picadilly (can't remember the name) with all sorts of fun stuff, like clothes, video games, accessories and party props that reminded me of the shopping centres we had in CZ in the 90s before they were replaced with the newer ones.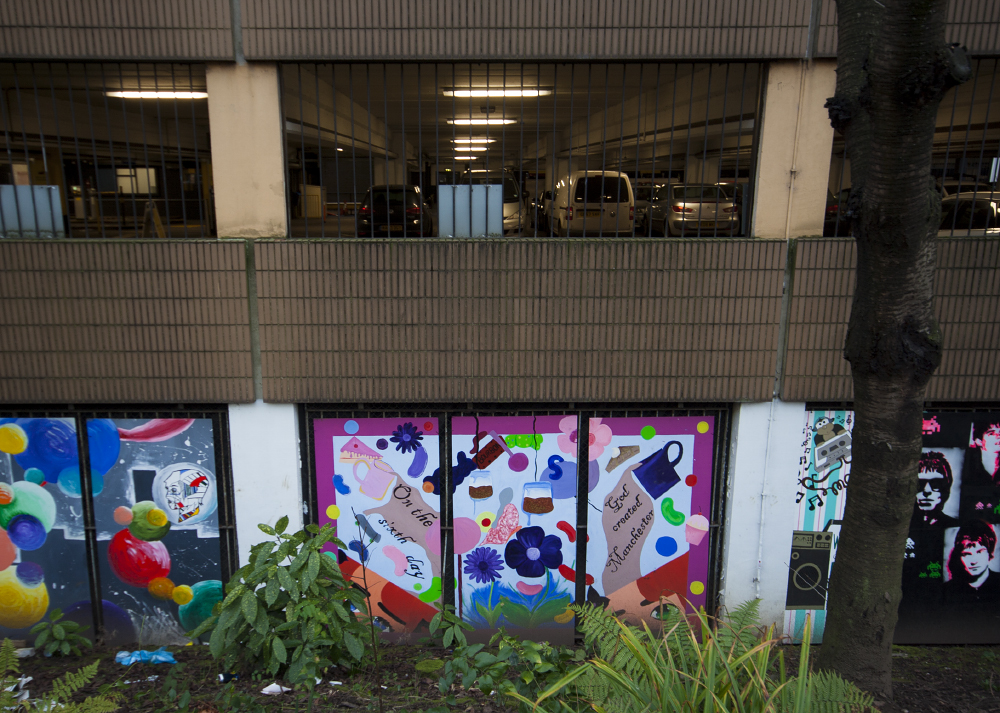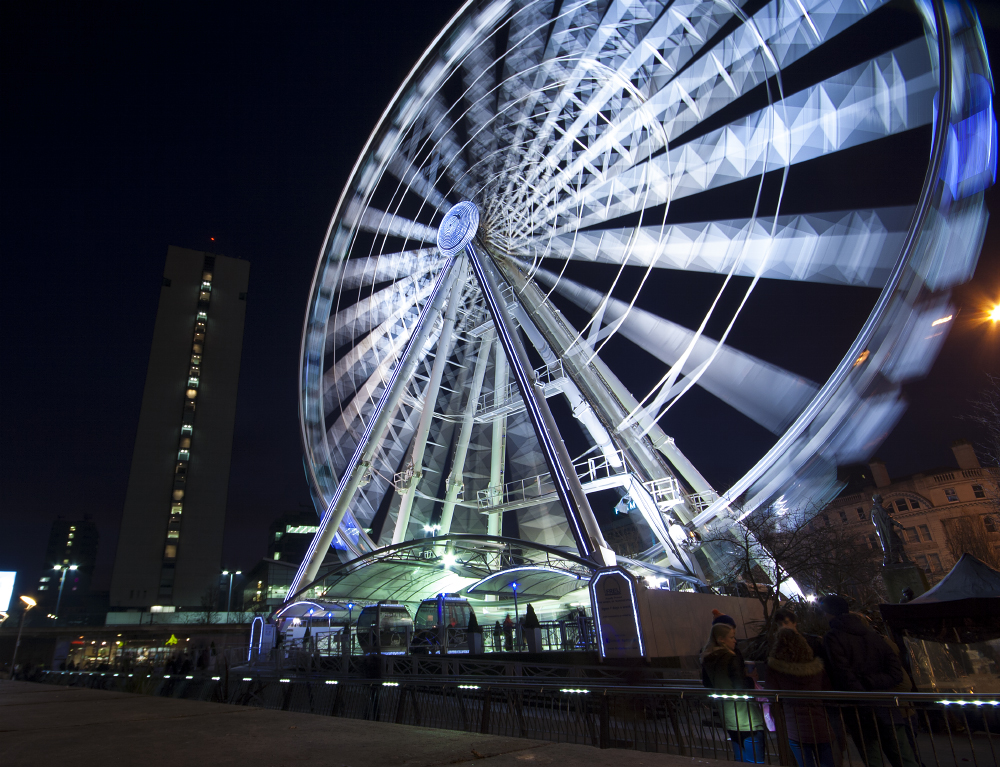 Before heading back to the airport, I stopped for a beer at the Footage pub, with the Liverpool – Everton game on the big screen. Couldn't really tell who was supporting who. Ended a draw, 0:0. As I read later, Stephen, a taxi driver from Liverpool puts it like this : "Look, we don't like each other — it's not as soft as some might think". Not "as soft". All right, we get it, you're at war big time, just like TNT and when it goes off, somebody gets hurt! I like watching football, but I sure felt I could use some Bluffball phrases though…
Over-night at the airport, in T1. Apart from few people just bluntly a) stealing my seat right under my feet while I was sleeping and b) sitting RIGHT next to my head, also as I was sleeping, the night was pretty long and almost comfy.
One thing that struck me in the T1 departure hall, is that after passing security the only way to the gates is trough a huge duty free. If i recall well they have the same thing going in the Budapest airport. Pretty strange to me (although I am hearing it is not that unusual).
On my way to gate number 8, this 319 was smiling at me, so I smiled back, and went on to my gate: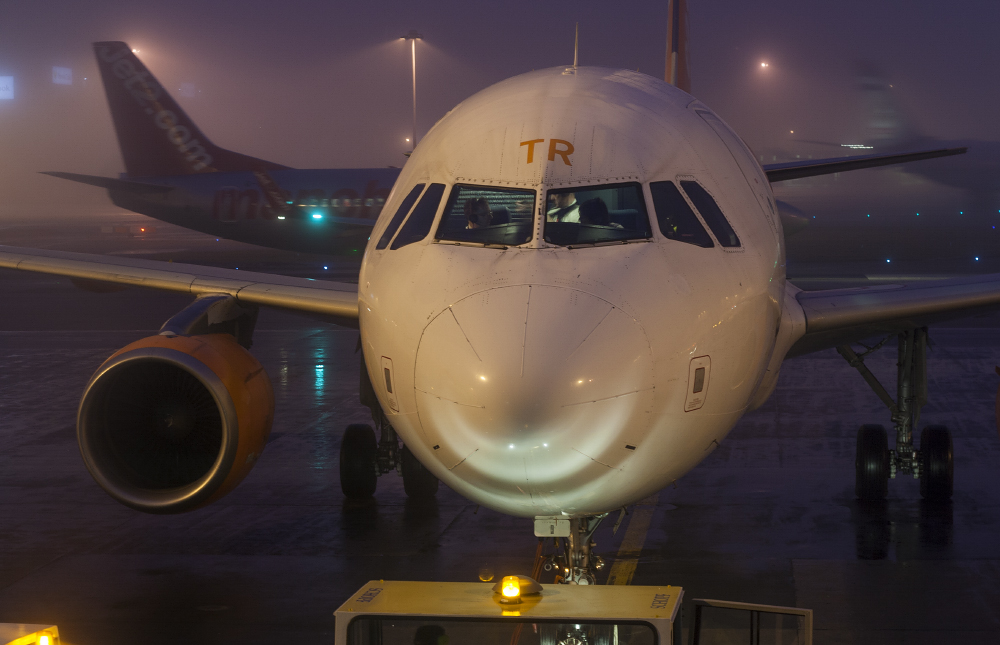 Now Jet2: bit of a different story from TC. This is my beast, G-LSAJ 757-200 with their Holiday livery :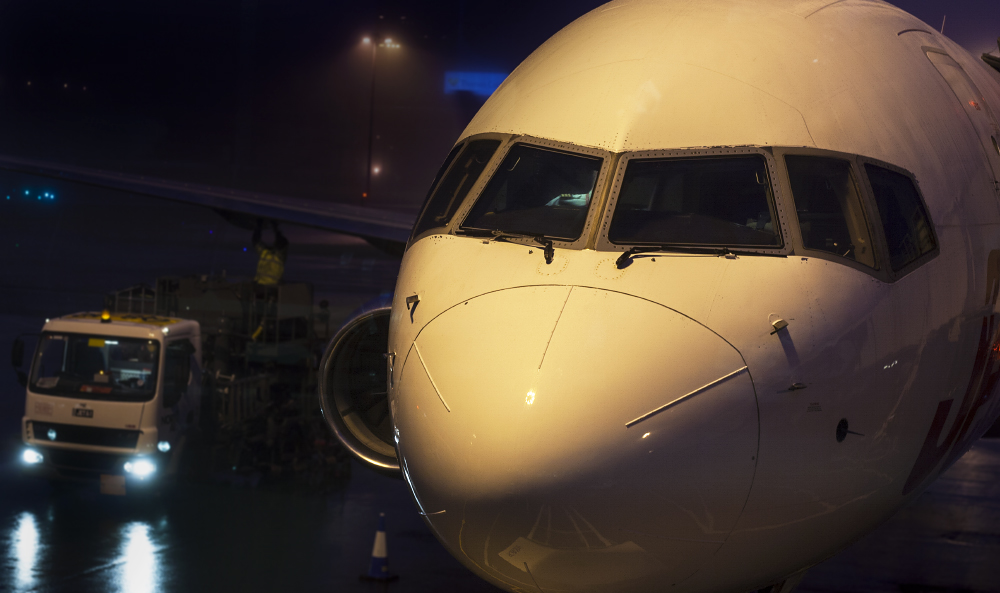 The slim seats bring a new meaning to the word slim. They probably could be used to scare young girls away from drastic diets: "Hey grab a bite will you, you don't wanna look like a jet2 seat do you?"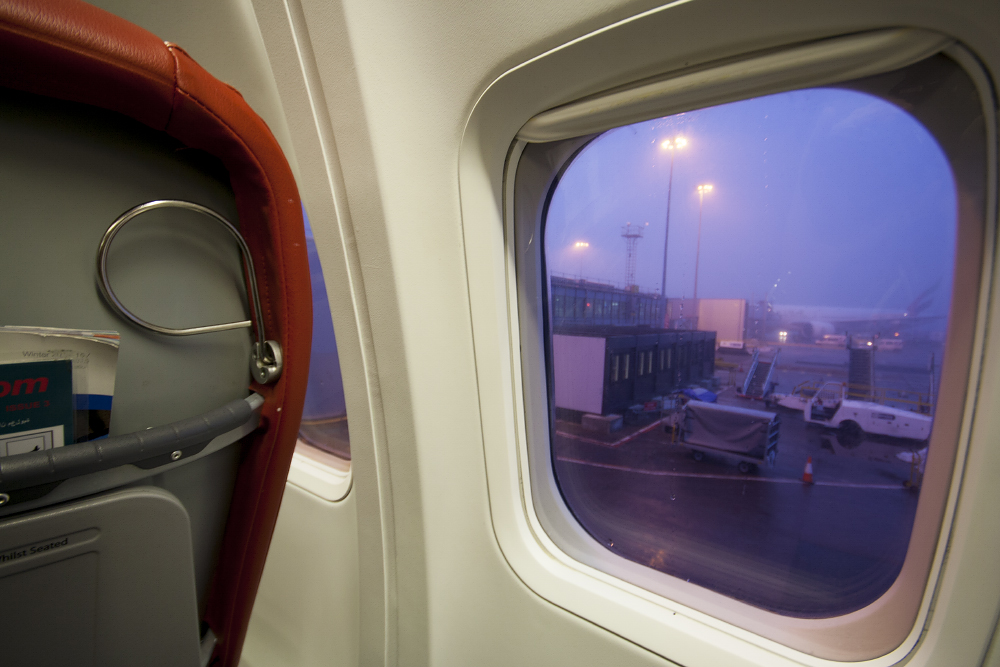 But I am here for the 757. The seat i spent a while choosing offers exactly the view I was looking for: wing and the engine!
Takeoff again from 05L. Less than a minute into the flight, gone are the clouds and the fog!
I think we were really lucky weather wise. As we approached the Alps, clouds were getting more scattered, with a ceiling somewhere below 3000ft. Which meant an island like scenery, which we were about to dive into.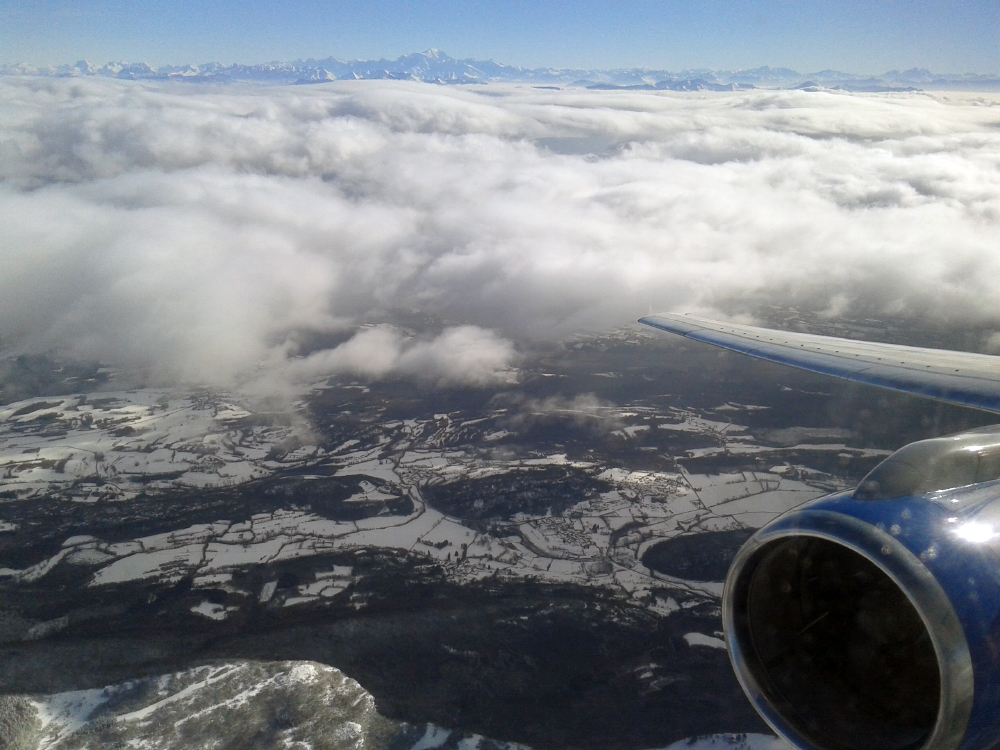 Now let me tell you, the CMF approach is something else !
We did 2 holding patterns coming in an out of the clouds, then came over the lake before making a very tight right hand 180 turn to land from the south. Some kids were also having fun : "We're going down!". Here is the video of the landing (hot roar @3:28)!
Once we landed, I headed straight to the cockpit and to say hi to the pilots and didn't see the time pass, so I got kicked out by an f/o to get to the bus.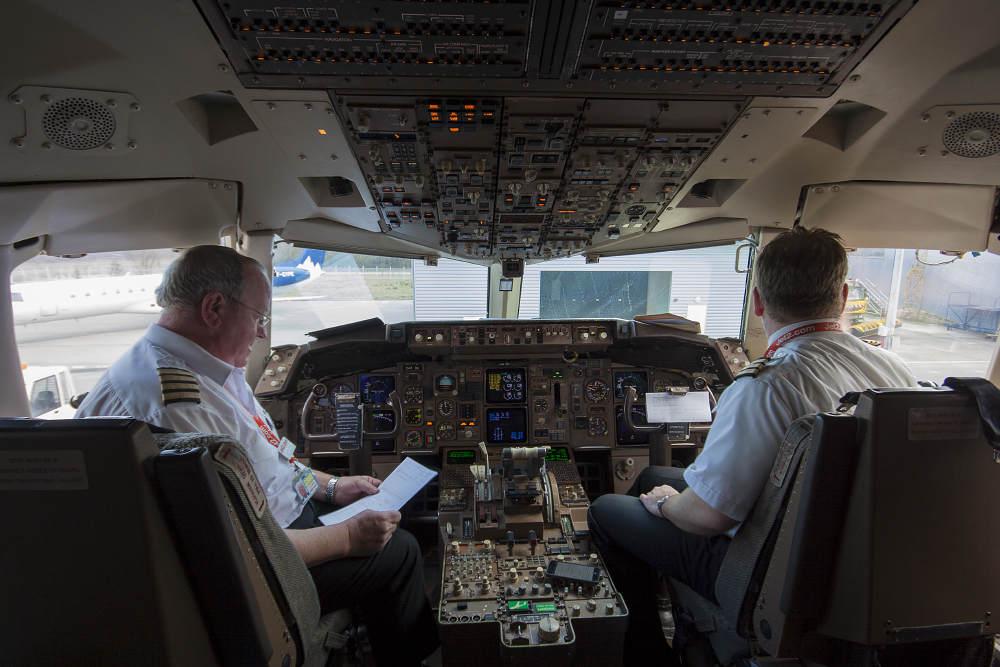 So apparently they can land with max 10 knot tailwind. Wonder if that is specific to CMF.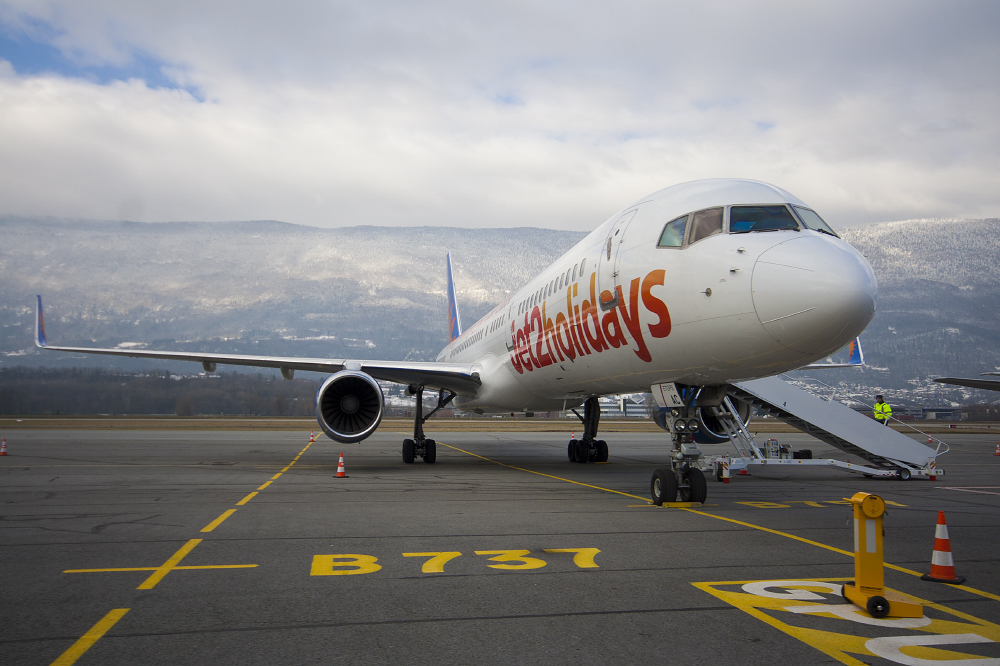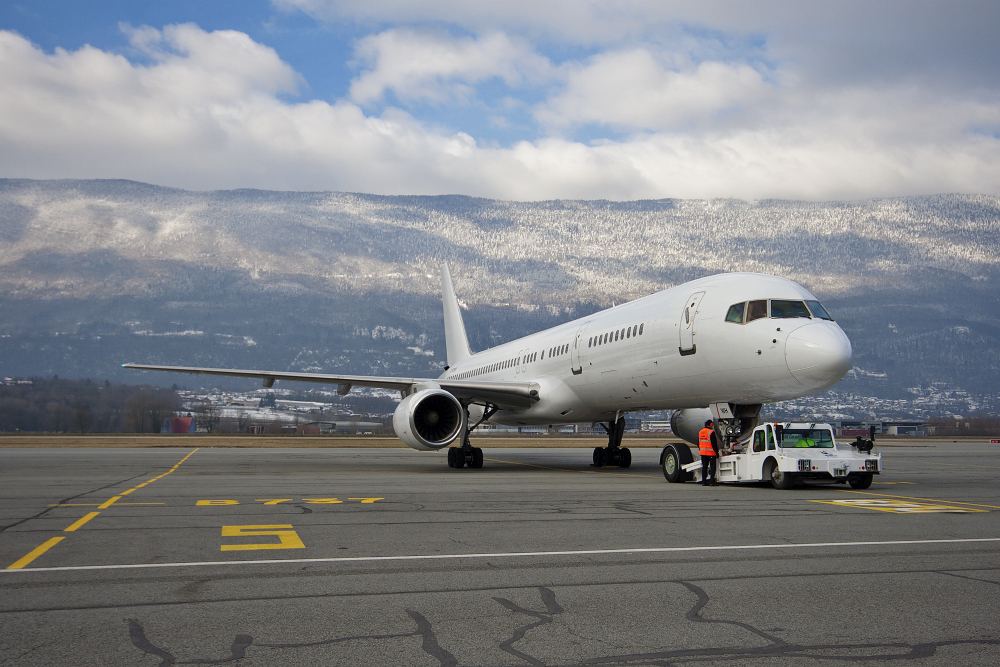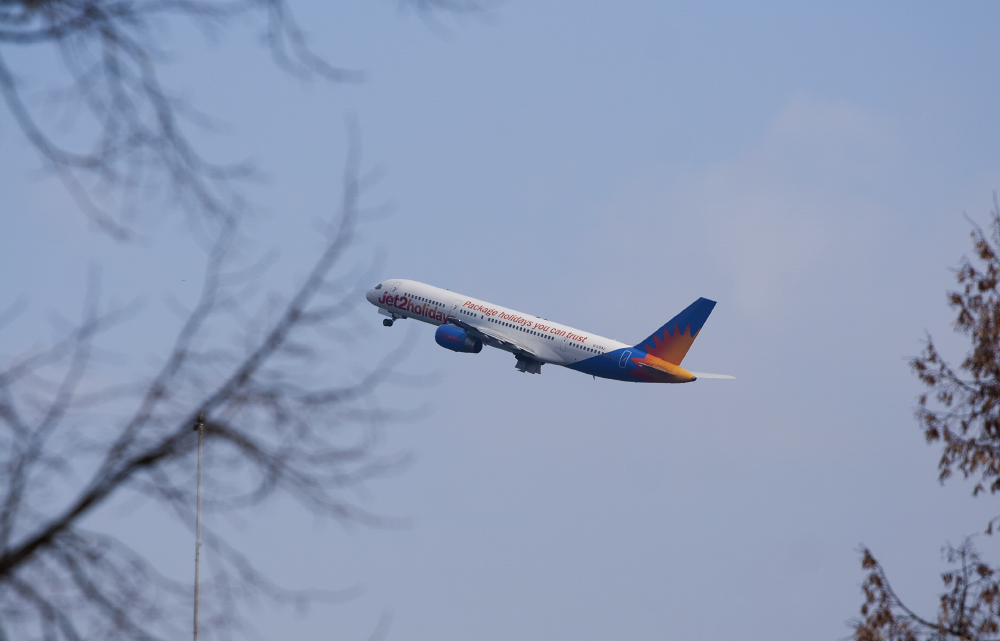 Turns out, there are no buses from or to the airport, so I ended up walking around the airport on the north side hoping to get on the bus from the Bourget du Lac uni campus. As it happens, there are no buses on sundays.
Ended up walking the 10 km to the Chambéry train station. Lil' sunday walk, ending my weekend trip to England.