In early July during a short trip to South Africa, I took a day trip to Cape Town. I believe South African Airways operate their whole fleet on the busy route, so there were quite a few choices for various type and time combinations. This is a quick review of the JNB-CPT leg on the A340-600!
TOP 12 route in the world – choose your plane
At first, I was surprised SAA were using widebody aircraft on domestic routes, but quickly realized that JNB-CPT is one of those ultra-busy routes. Indeed, I counted 48 one way flights all nonstop routes and airlines combined. The route is also served by British Airways aka Comair using 737-800s (surprising agreement to say the least), Safair, SAA Link, Mango and Kulula.
SAA dispatches about 4-5 widebody flights on the route daily. It also turns out the route is the 12th busiest in the world, about twice as busy as the european busiest route, ORY-TLS.
In any case, to me the selection was obvious. A340-600, I choose you!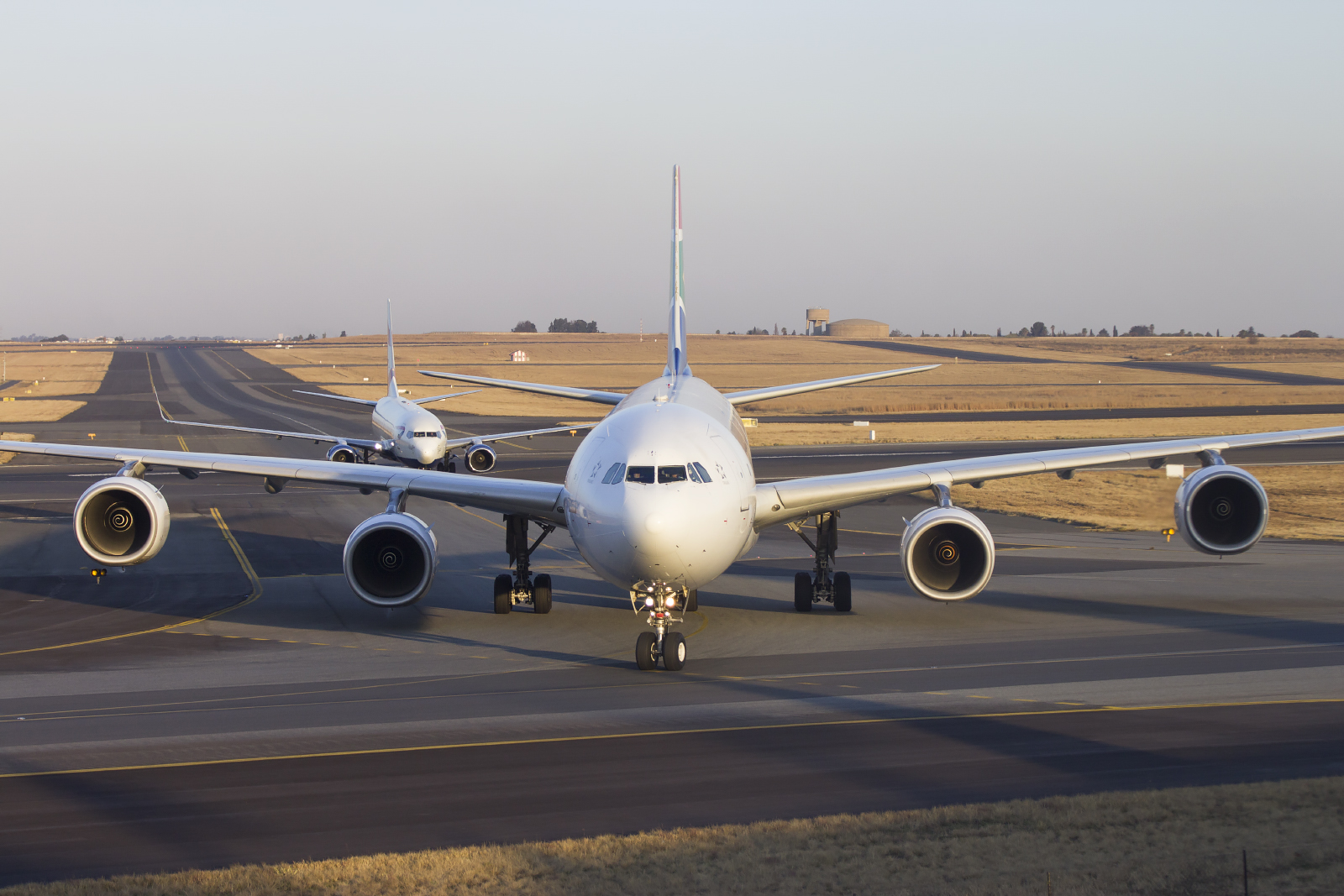 To mix it up, I chose the A332 for the return flight.
A good website, with tricks up its sleeve
The SAA website is one of the best I have come across to date, certainly better than most european airlines. What I like about it is that it is functional and clearly layed out. There no gimmicks, confusing flat design, laggy animations or unpredictable reveals.
Although it seems to be a common practice with many airlines, I was surprised to see the significant difference in price between the french and south african versions of the portal. The difference was twice the price, no less!
Another surprising first to me was an automated email I received a few days before departure inviting to a bidding page for a business class upgrade.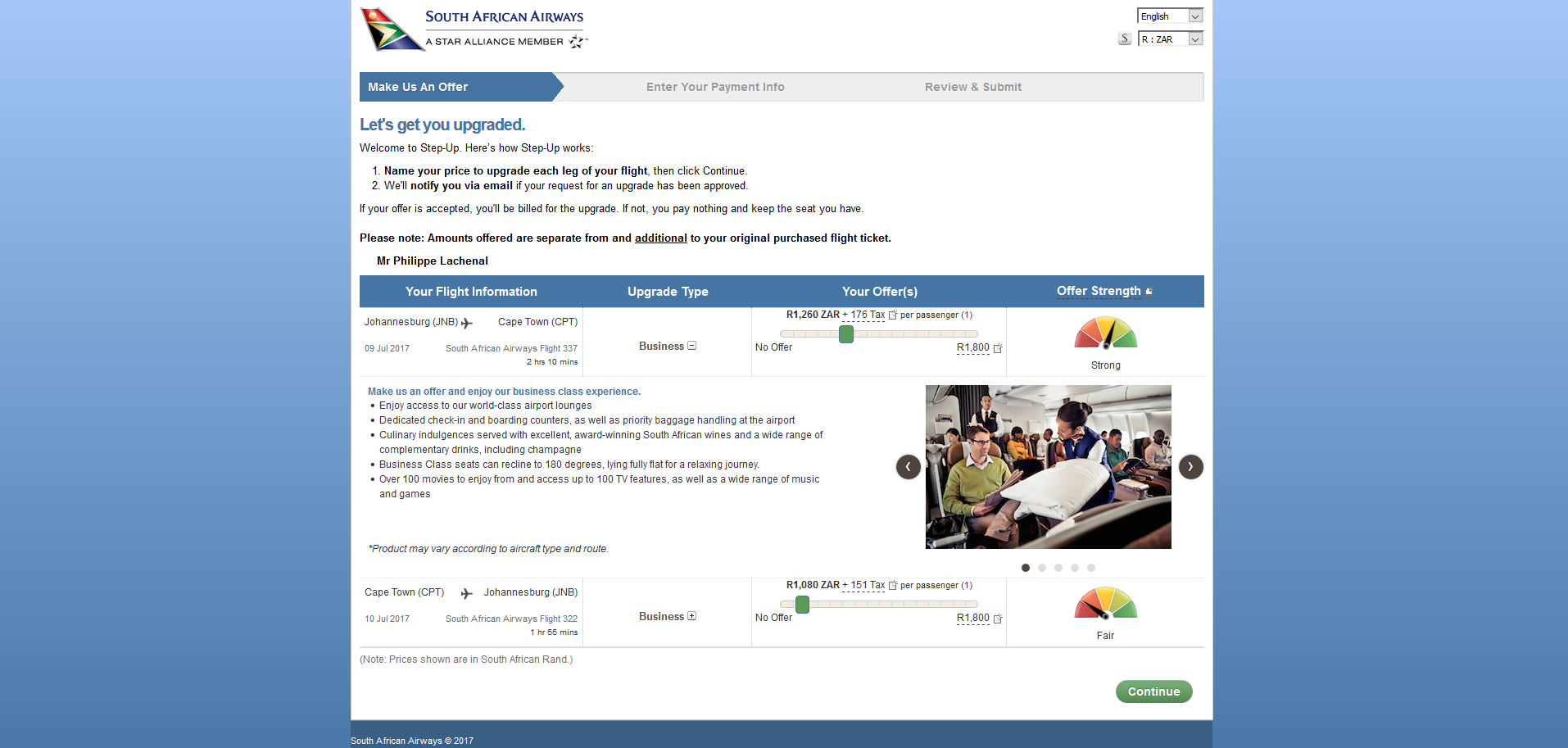 Although it was quite tempting and the price wasn't too bad (about 60-100 euros for one leg), I didn't bid. In any case, it seems like a smart way to generate additional revenue, an opportunity many airlines seem to pass on.
Takeoff from 5500 feet
Our gorgeous A340 was first in the line on the widebody apron north of the Terminal. On the way there, we drove by the British and Air France A380s sitting on the tarmac waiting for their evening flights back home, as well as Siegerflieger (really LH? you still have that sticker on?).
We got got treated with not one, but two stairs trucks for boarding, an always appreciated bonus, especially on a widebody!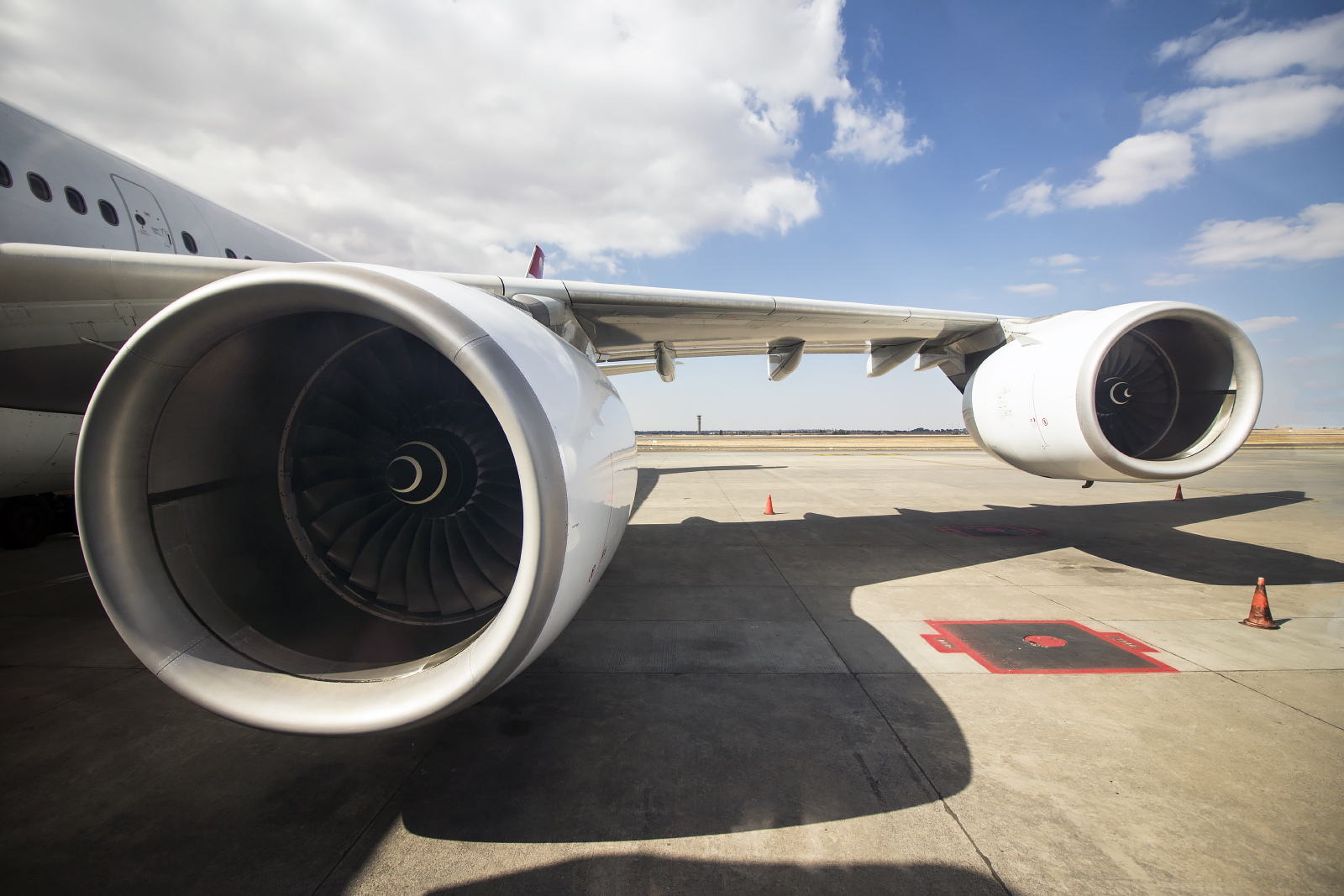 I learned later that we had a 240T takeoff weight. The -600 has a MTOW of about 365 T. Except for the Iberia LHR-MAD flights maybe, that is probably as light as they get.
It certainly doesn't seems so, but Johannesburg O.R Tambo airport is located at an altitude of 1680m above sea level, so all things combined, takeoff from runway 03L was a blast!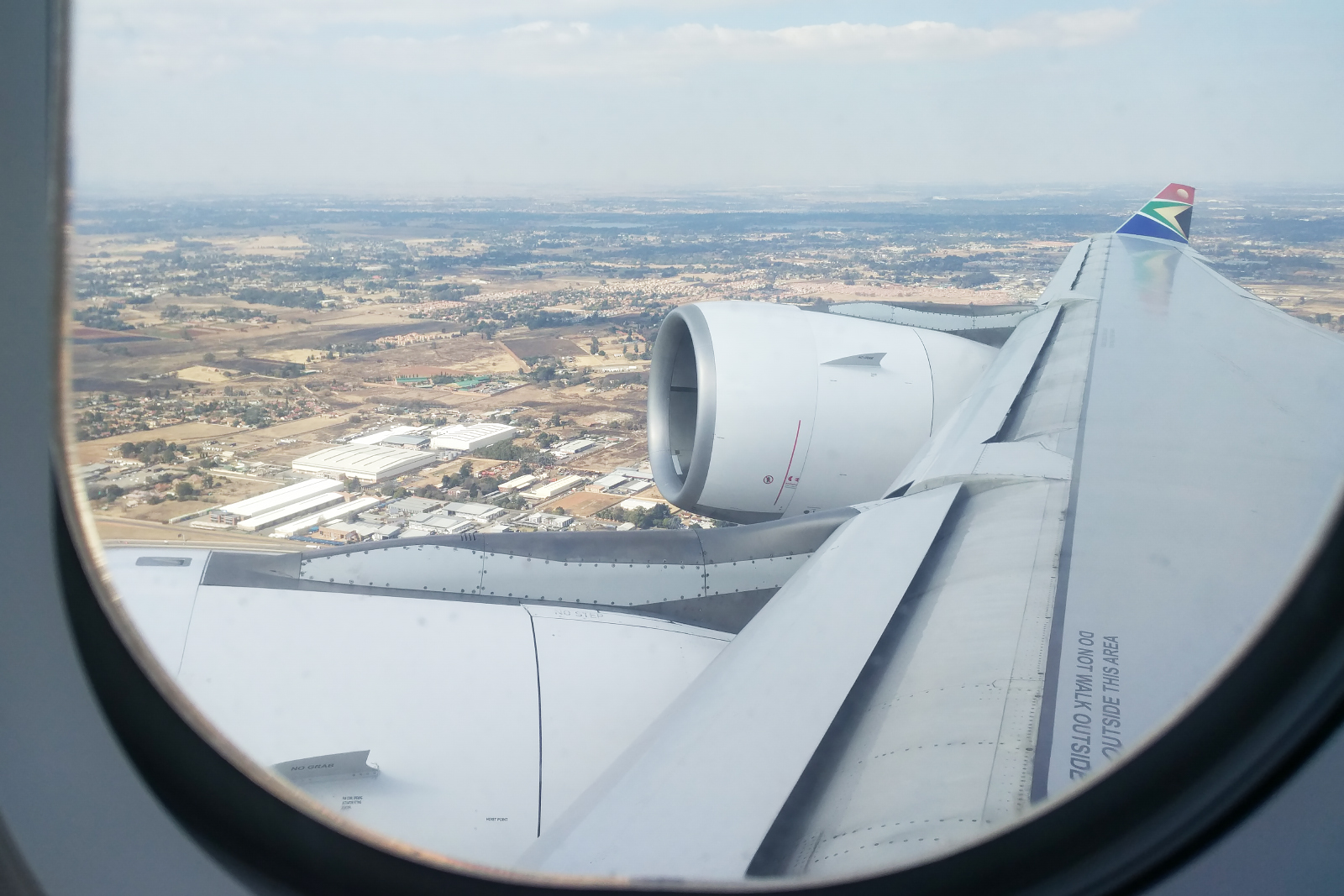 The flight is about 1250 km, and we were soon at our cruising altitude, having an altitude head start of almost 2000m! The full meal service was not bad at all, with a chicken schnizle, baked potatoes, a cold roasted vegetables cup and a chocolate cake.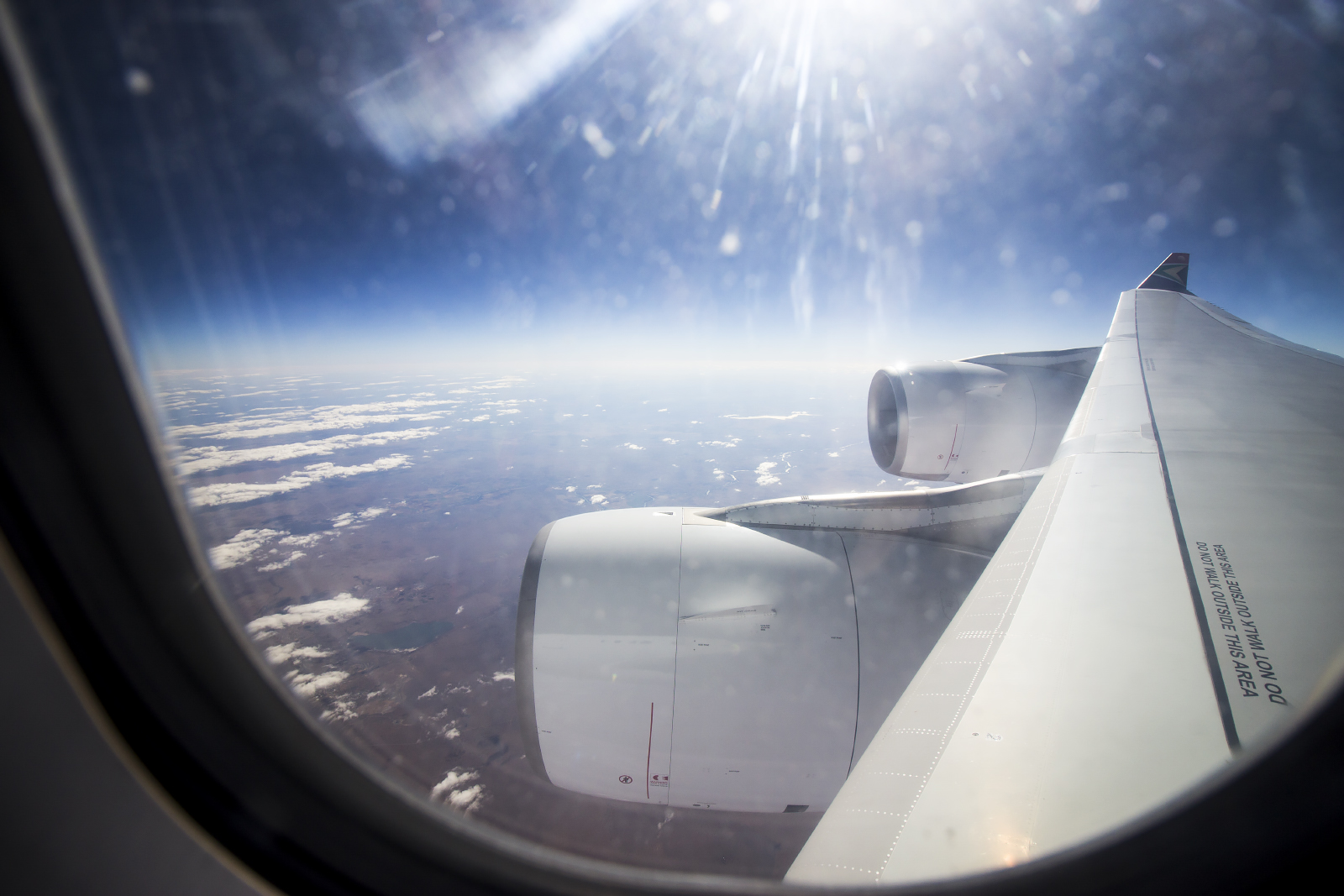 Captain is a Boeing guy
After an hour and a half in the air, were getting close to Cape Town. The low cloud ceiling over the bay created a dramatic reveal of the city as we approached from the North.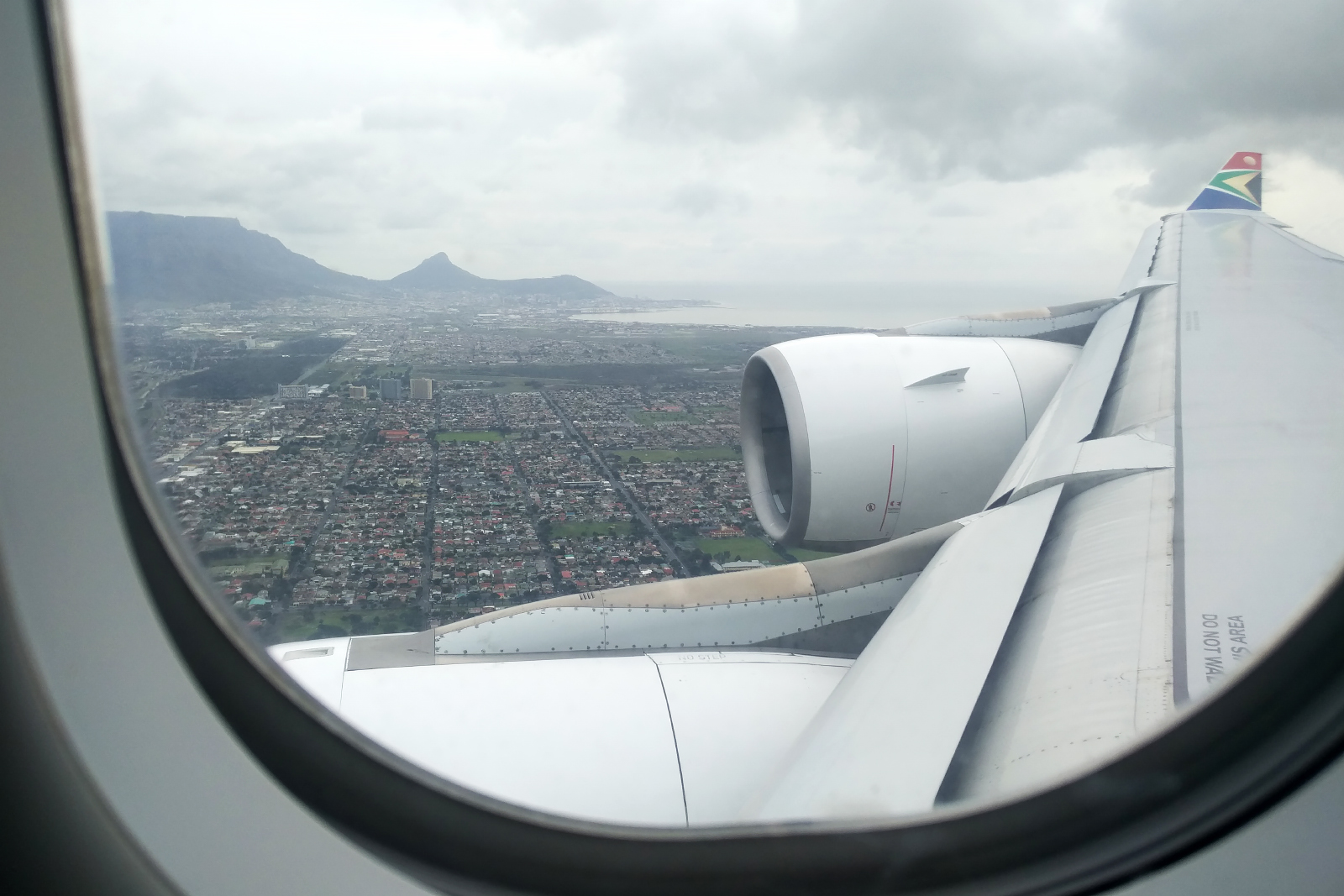 After landing on runway 19, we taxied to the heavy appron where a bus was waiting for us.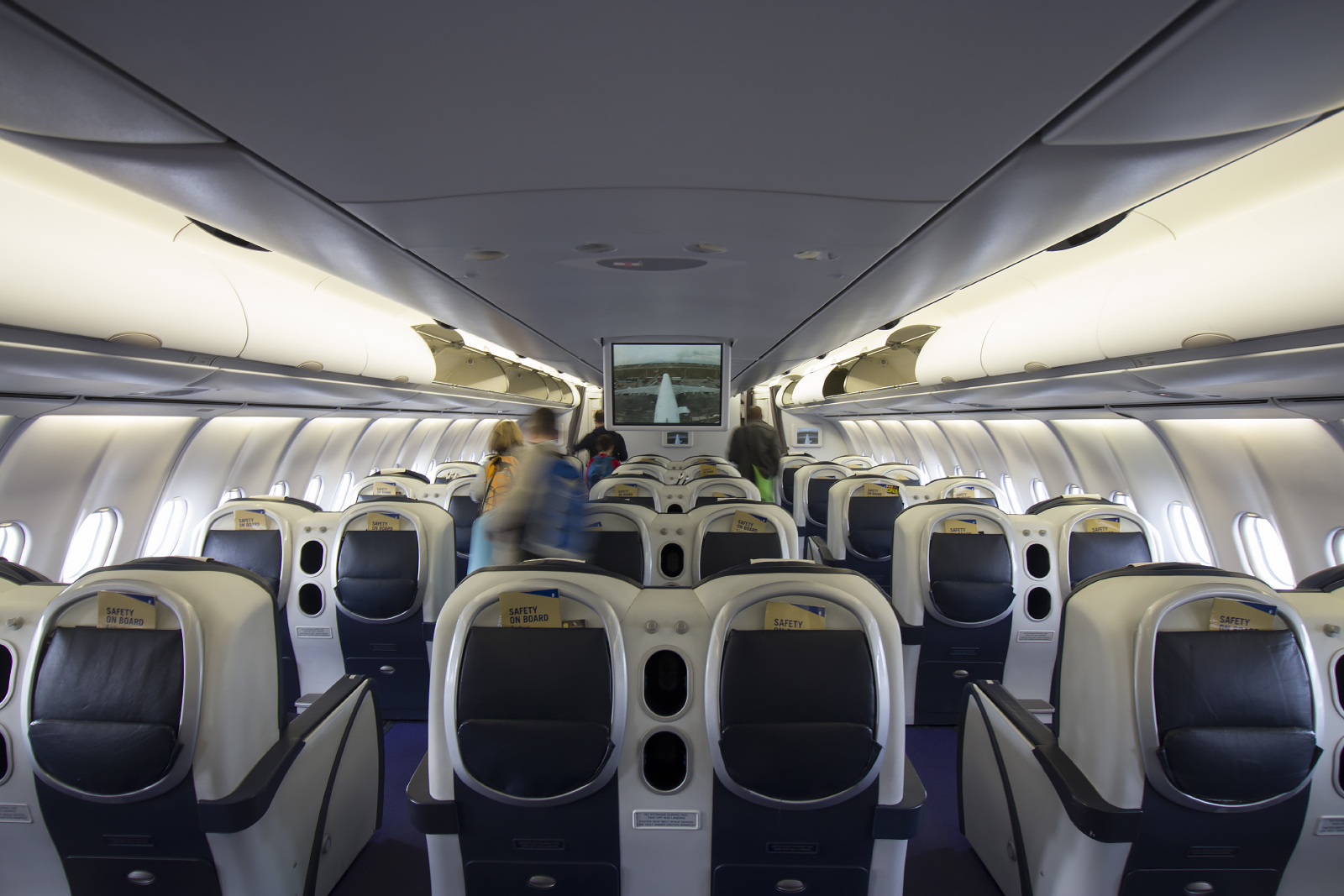 As there was still a few people on the plane, I had a few moments to go say hi to the pilots. As I entered the cockpit, the first officer put it out there : "Captain is a Boeing guy", to which the captain added : "Yeah this is crap!", before quickly adding : "Haha just joking!". We kept chatting for a while and to top it all off, the fo asked me if I wanted to take his seat. You bet!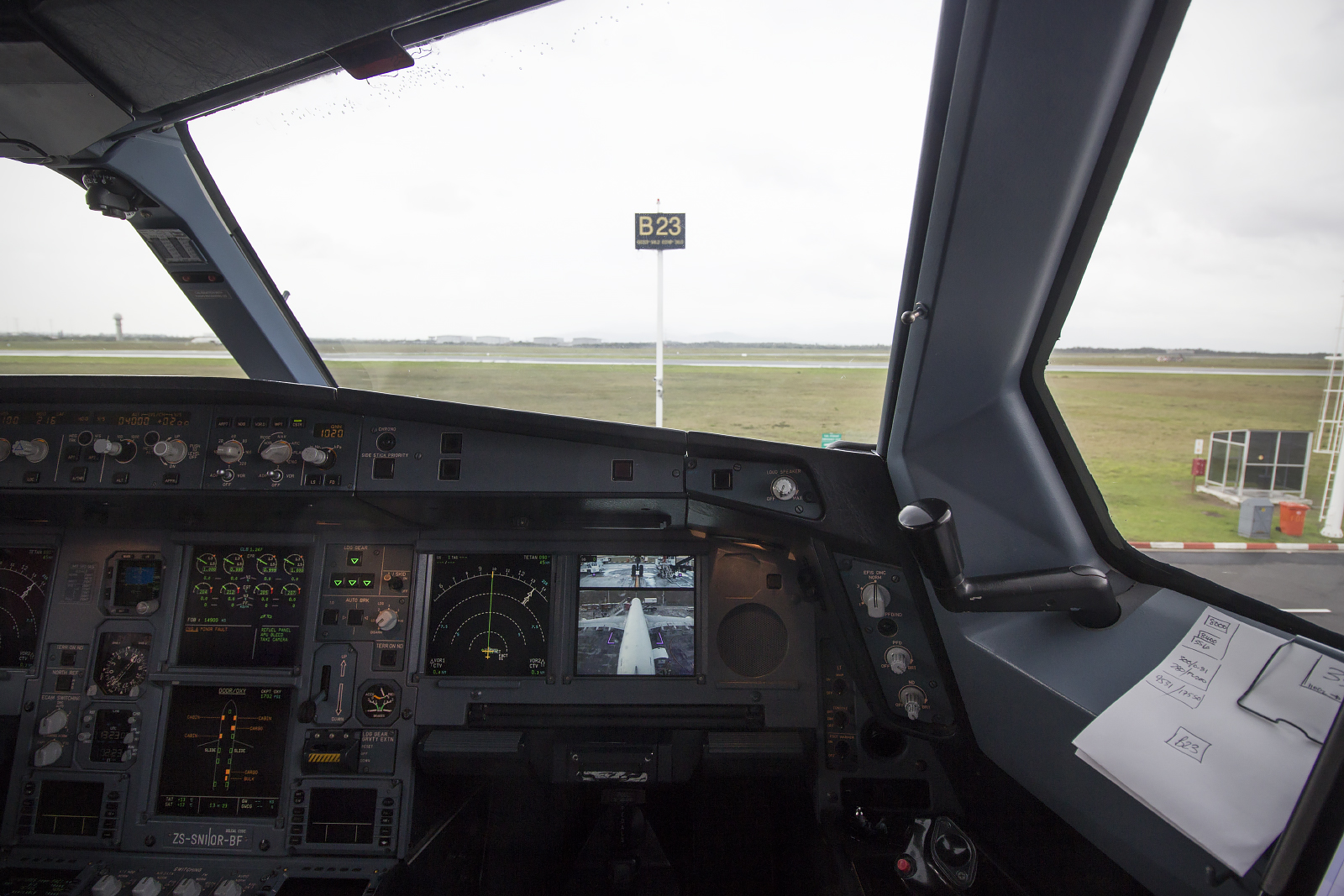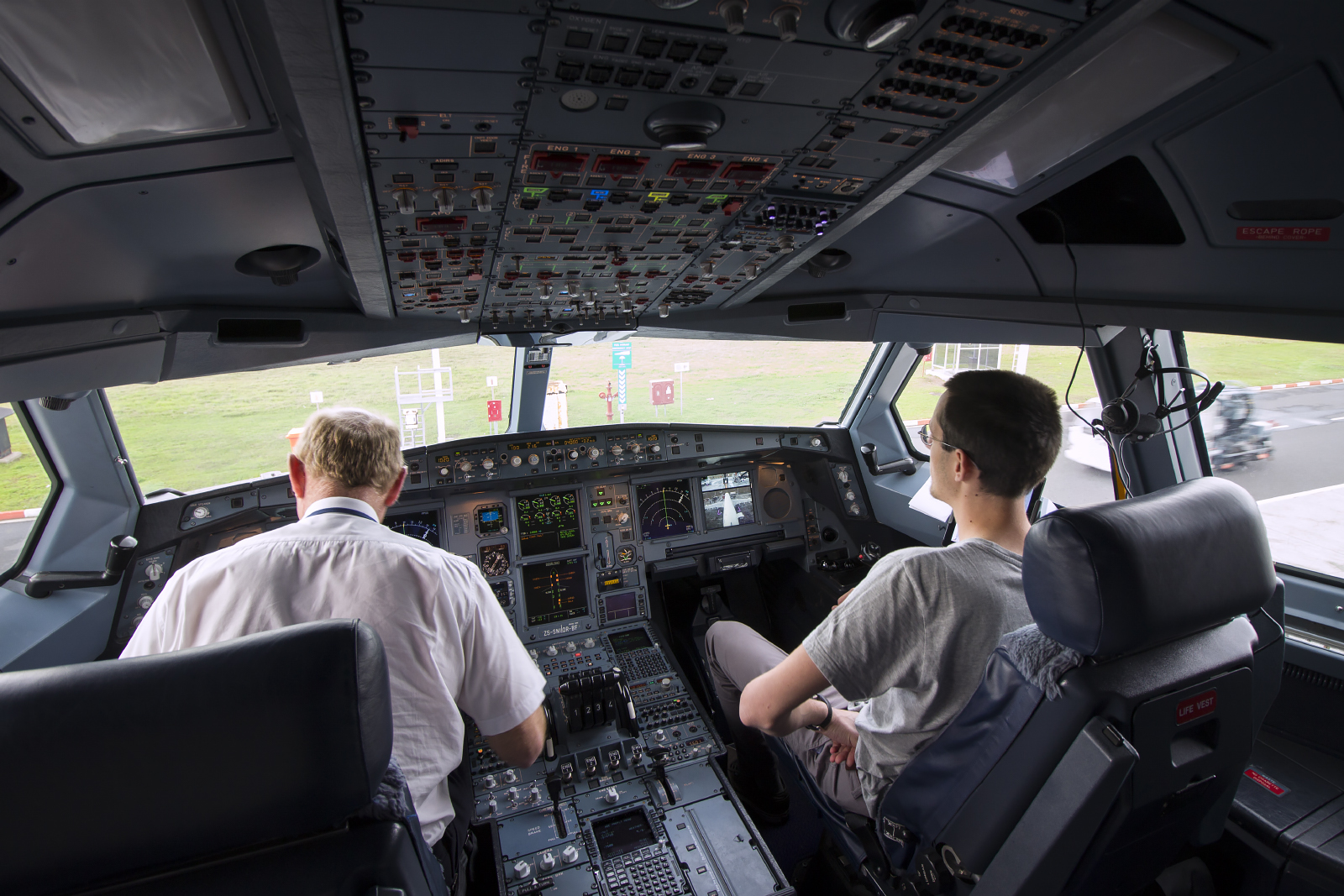 The duo was possibly the most memorable flight crew I've encountered to date. I thanked them and the other crew for the visit and jumped on the bus to the terminal. All in all, a flight to remember!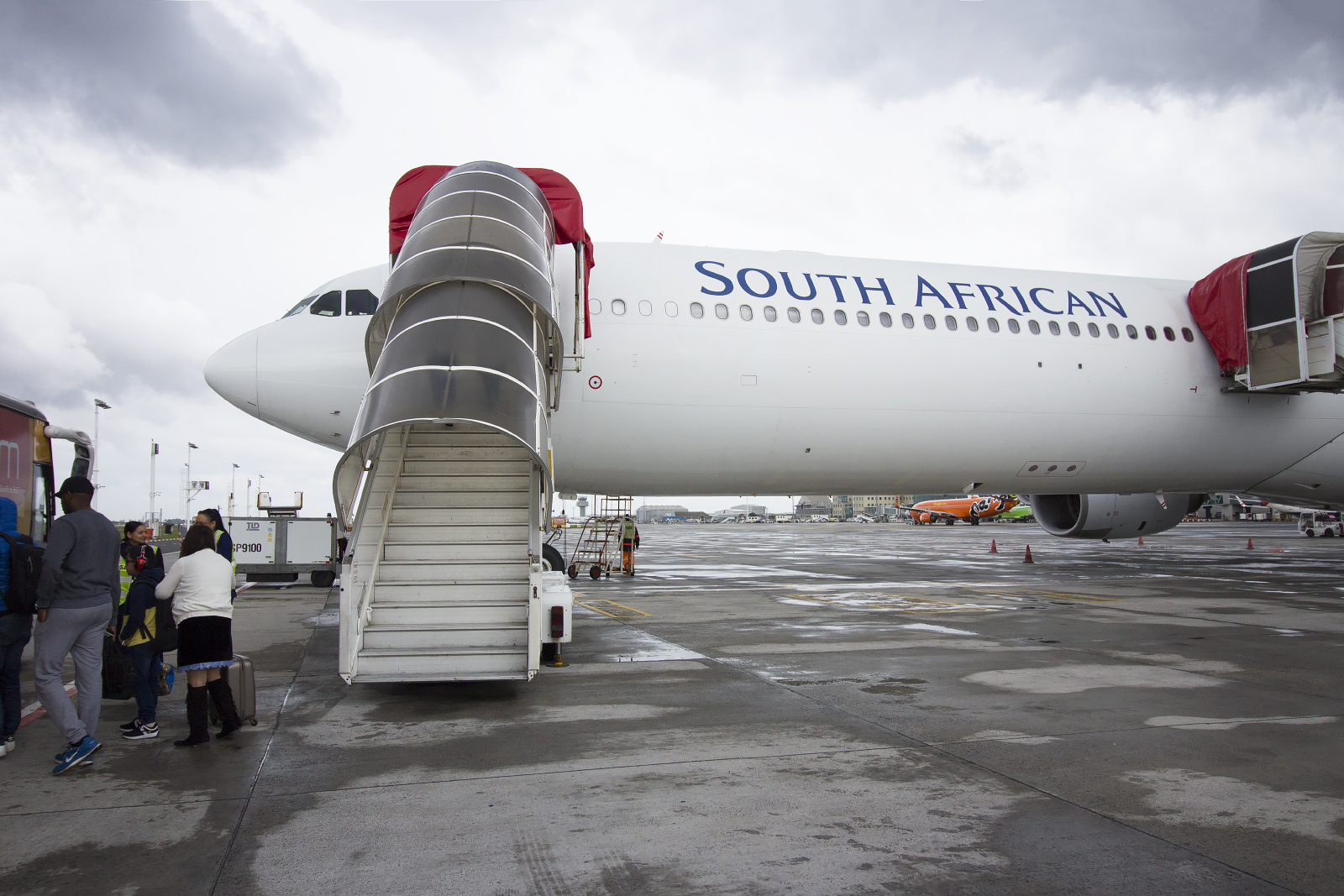 Til next time!