On Monday morning, I got wind of a Saudi 747SP that was supposed to fly into Zürich the next day. I have flown via the airport numerous times, but never actually stepped outside of the terminals or been on a proper spotting session. I though "Ok, this is it"! After an hour of intense transport searching, it was decided: I would take my chances and try to catch that mighty beast! And do one other thing…
747SP and the unexpected thing that made me go
At first, I didn't take it too seriously – after all, the information came from twitter, and we're talking about a Saudi government flight, which like many government flights, gets often delayed and even canceled. It did fly to Zürich about 2 weeks ago, and the pictures like the ones by Peter Schneider below were really something!
This Boeing 747SP-68, reg. HZ-HM1C, built in 1982, made a rare visit today at ZRH-Airport. It is operated by Saudi Royal Flight. pic.twitter.com/shAc51n7kf

— Peter Schneider (@schneidair1) August 20, 2017
Knowing this much in advance, I just couldn't miss an opportunity to catch a 747SP, even if it involved a 500 km trip. What made decide to eventually go was something else though, that I will cover in another article. But here's a hint : it involves a turboprop and a company that no longer exists!
Here was the plan: I would take a car-pool on monday later in the afternoon, and then fly back on the next day, hopefully with my card full of SP pictures!
In time for golden light
After a very enjoyable carpool from Grenoble, I arrived at the airport around 11 pm. With the terminal almost empty and very calm, I dove back into my current read for a bit. The night flew way faster than predicted thanks to Ally, a fellow Canadian airport overnighter, who I met in the cafeteria and who was taking her flight back home in the morning.
I've often seen the gorgeous early morning bird's eye perspective pictures from Zürich, and wanted to check that spot out. Right before 6am when the airport opens to traffic, I was posted on floor 10 of P3! The sun was rising until 40 minutes later, but it feels good to see the first plane land and open the show.
It took another 30 minutes before the sharpness of my images was more than just pure luck like the 777 above, but it was worth it!

This meant there was about 20 minutes of top quality spotting left before landings were switched to runway 14.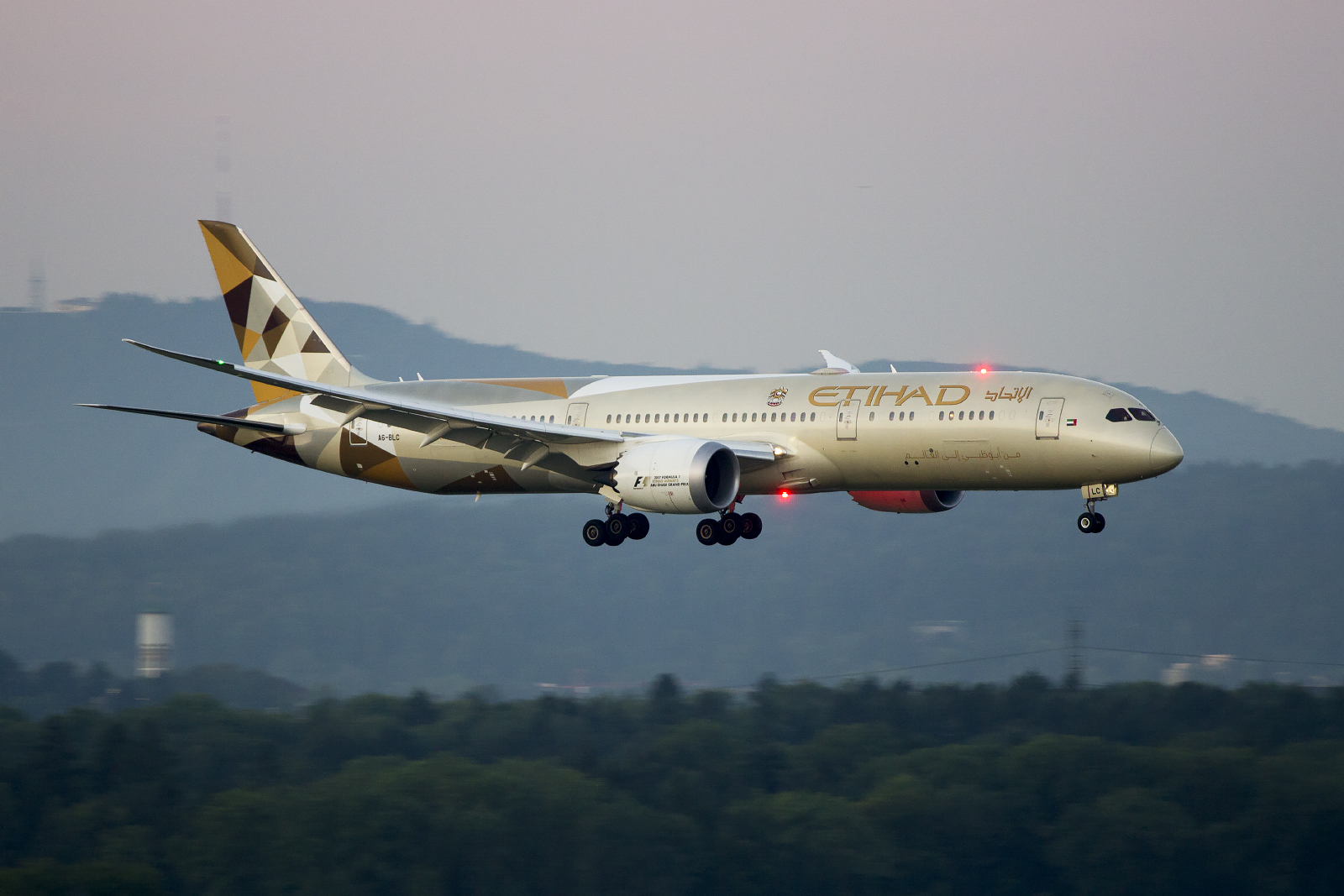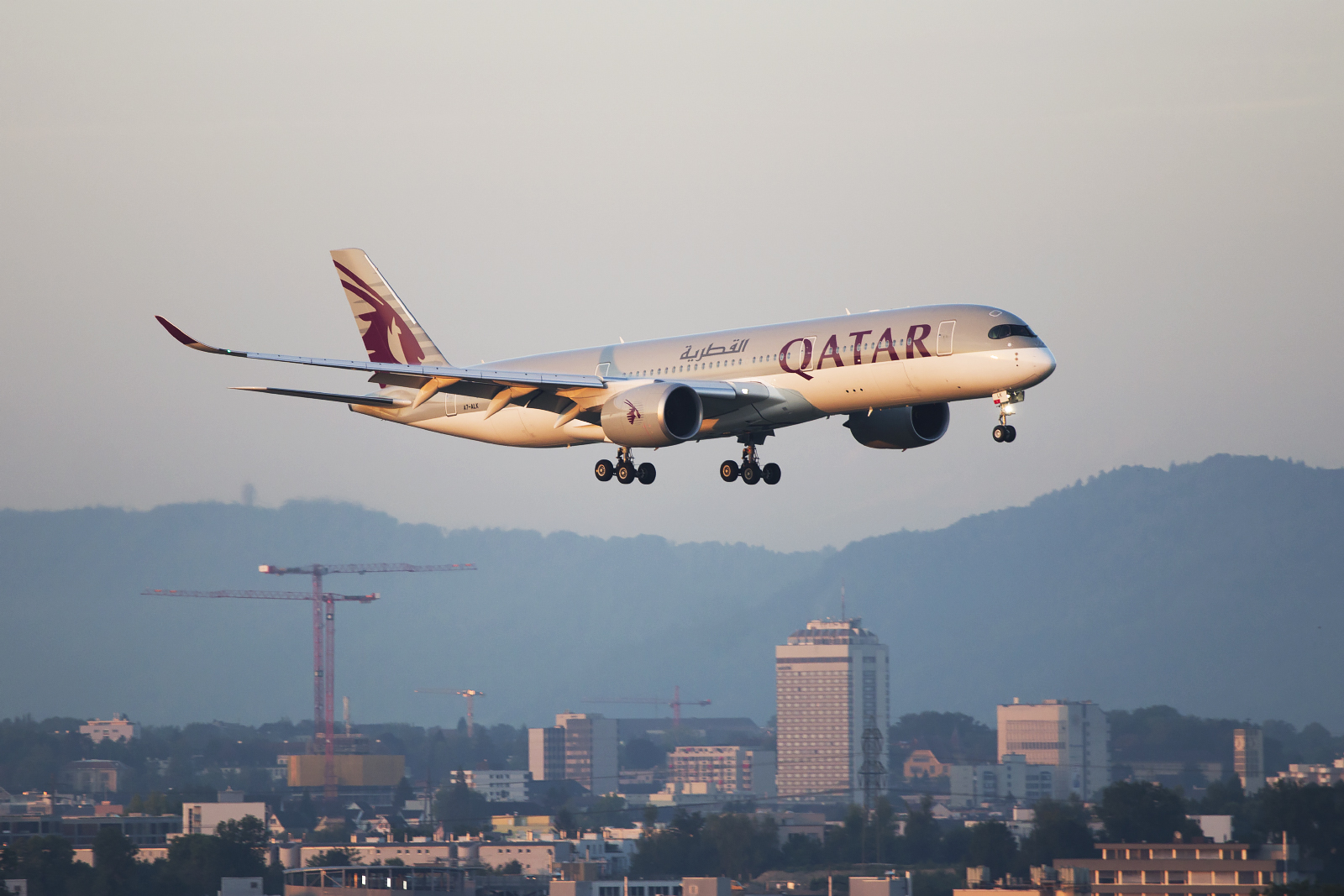 And here, the money shot I've been looking forward to for so long!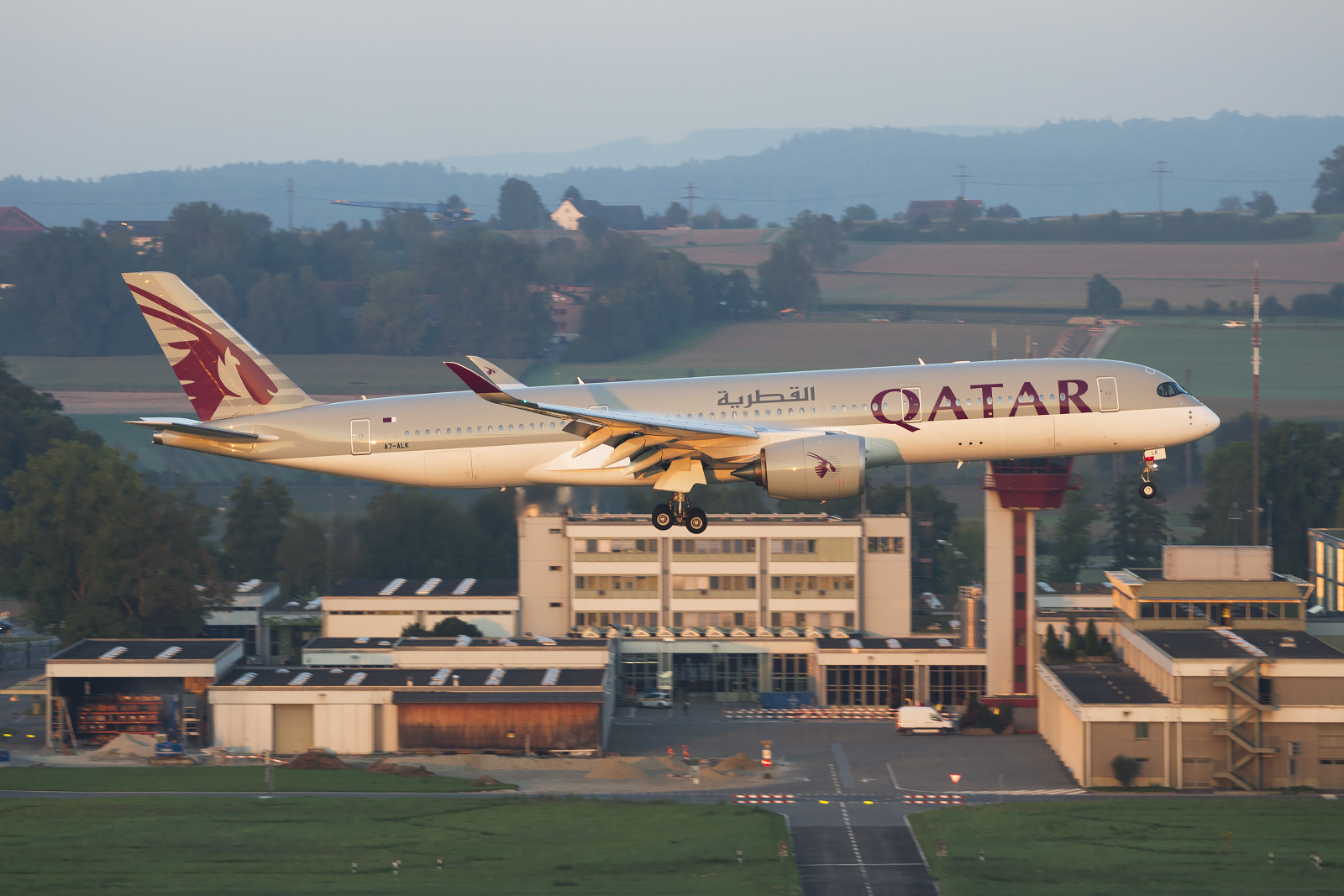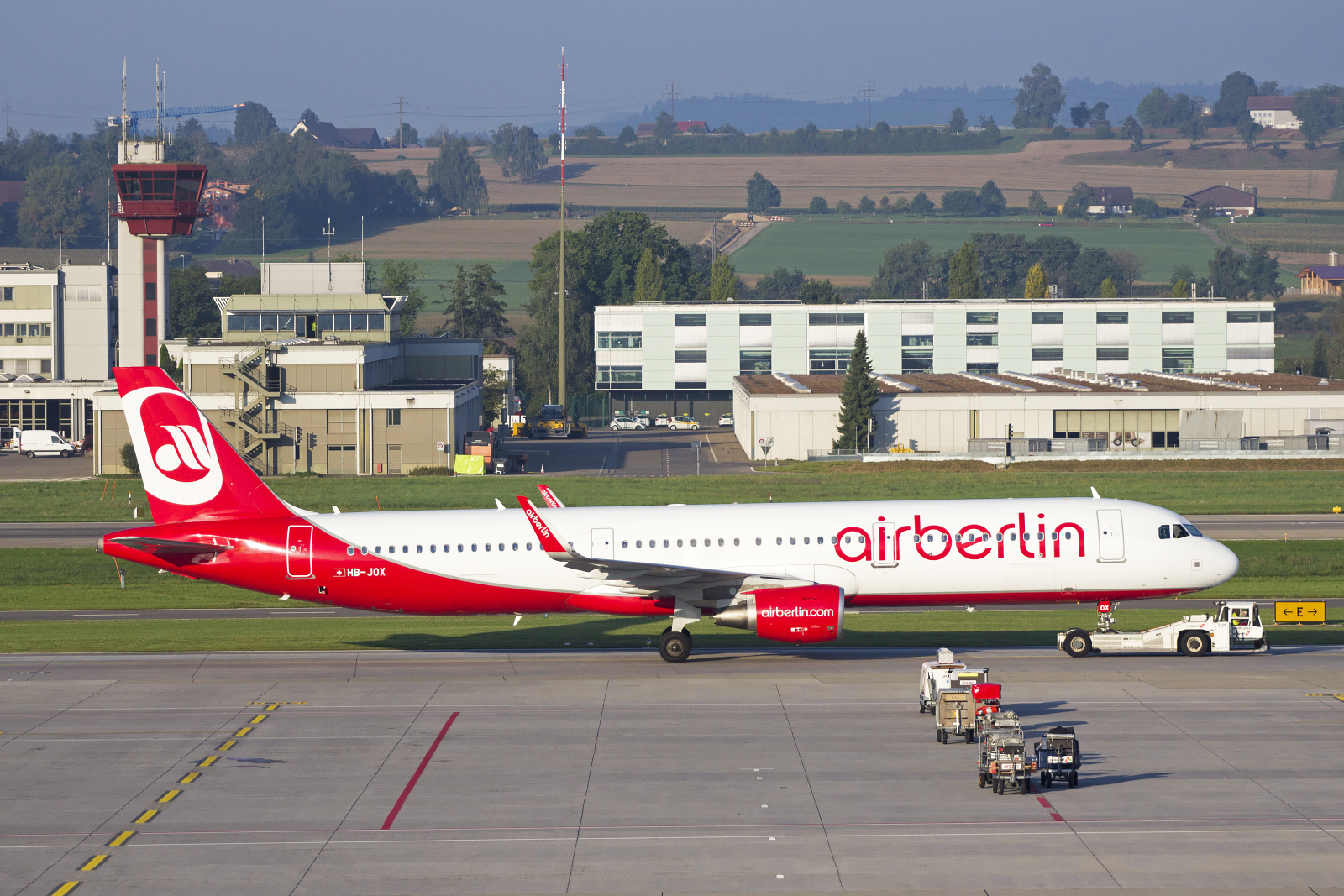 Planes & chill at the terrace
Zürich is one of those airports that is great for casual spotting. If you have a car or a bike, some excellent spots around the perimeter, some of which have been arranged for spotters. And indeed, plane spotting is family activity in Zürich.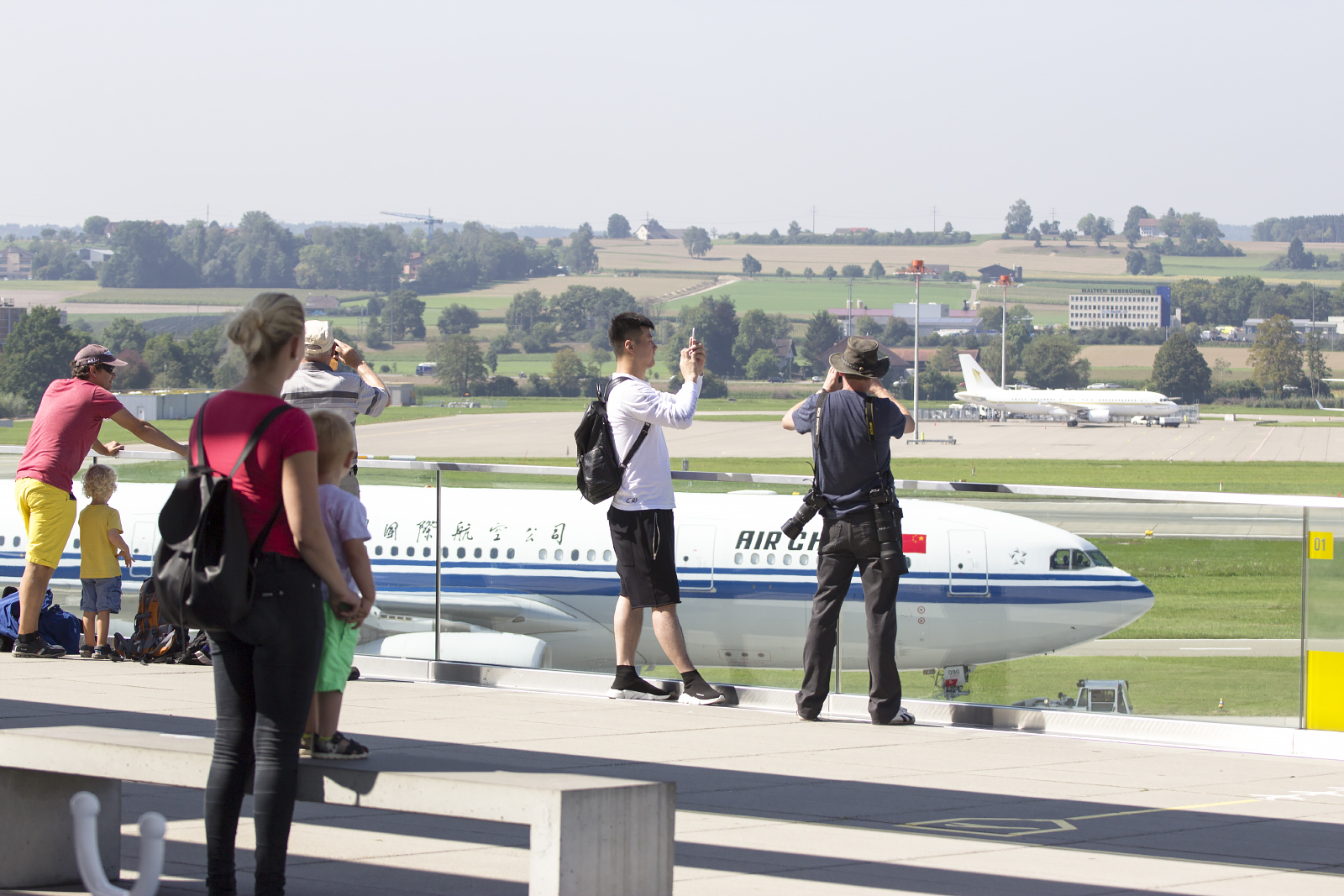 The viewing terrace inside the A/B terminals is great… it just doesn't open at the right time when the light is ideal. On the other hand, it offers a great view of nearly all the departing heavies, a few gates, and has decent enough light up until about 10am.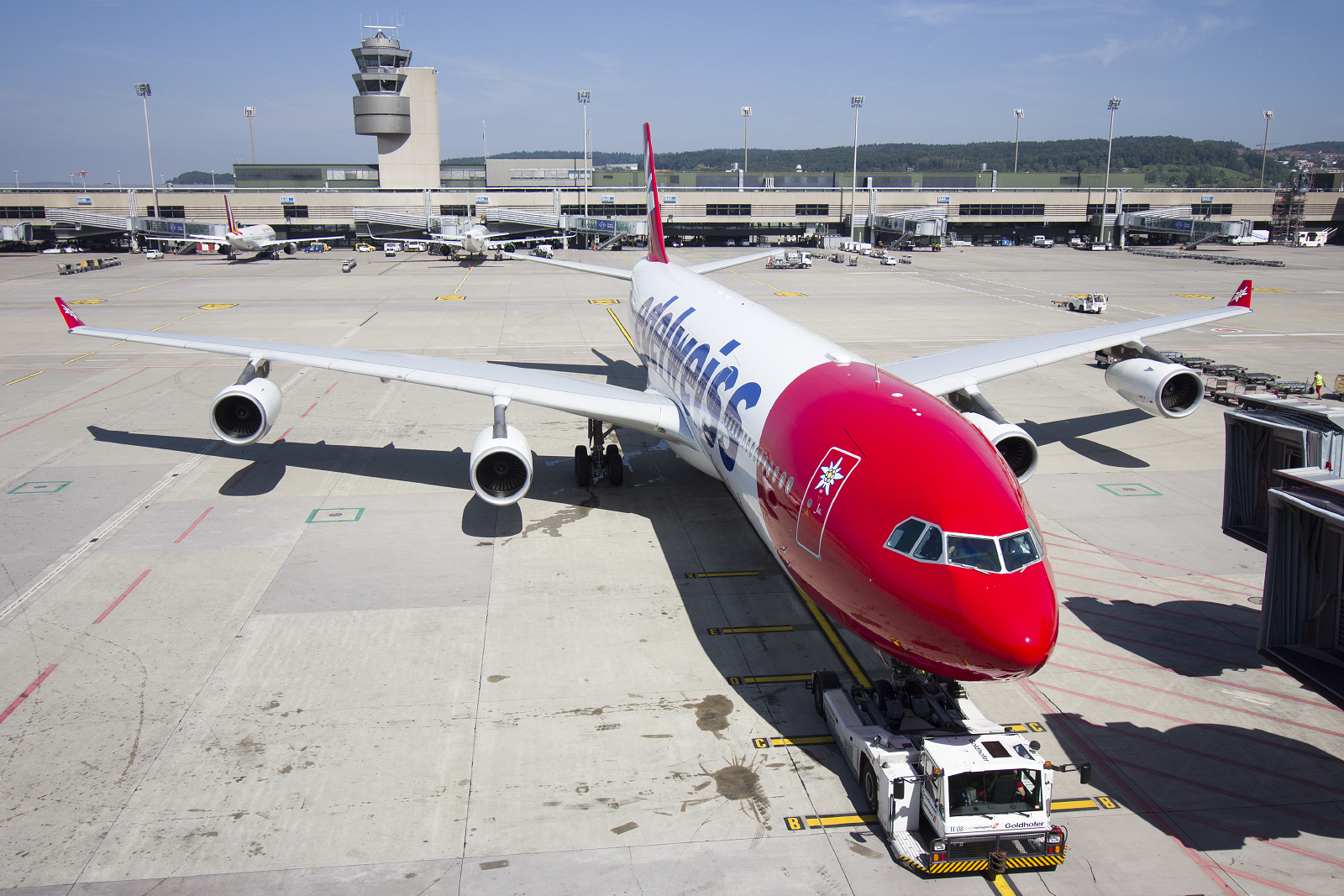 Where is the Jumbo?
Around 9am, the Saudi 747 should have been in the air, if it was to arrive by 2pm. After checking flightradar24, there was still no sign of it. Twitter and the "spotters" hack on the ZRH website didn't yield any more information either. It wasn't looking too good so far.
Talking about government planes, at a quarter to eleven, we got treated with a pretty special "classic" 737-400, flying for the Thai Royal Air Force.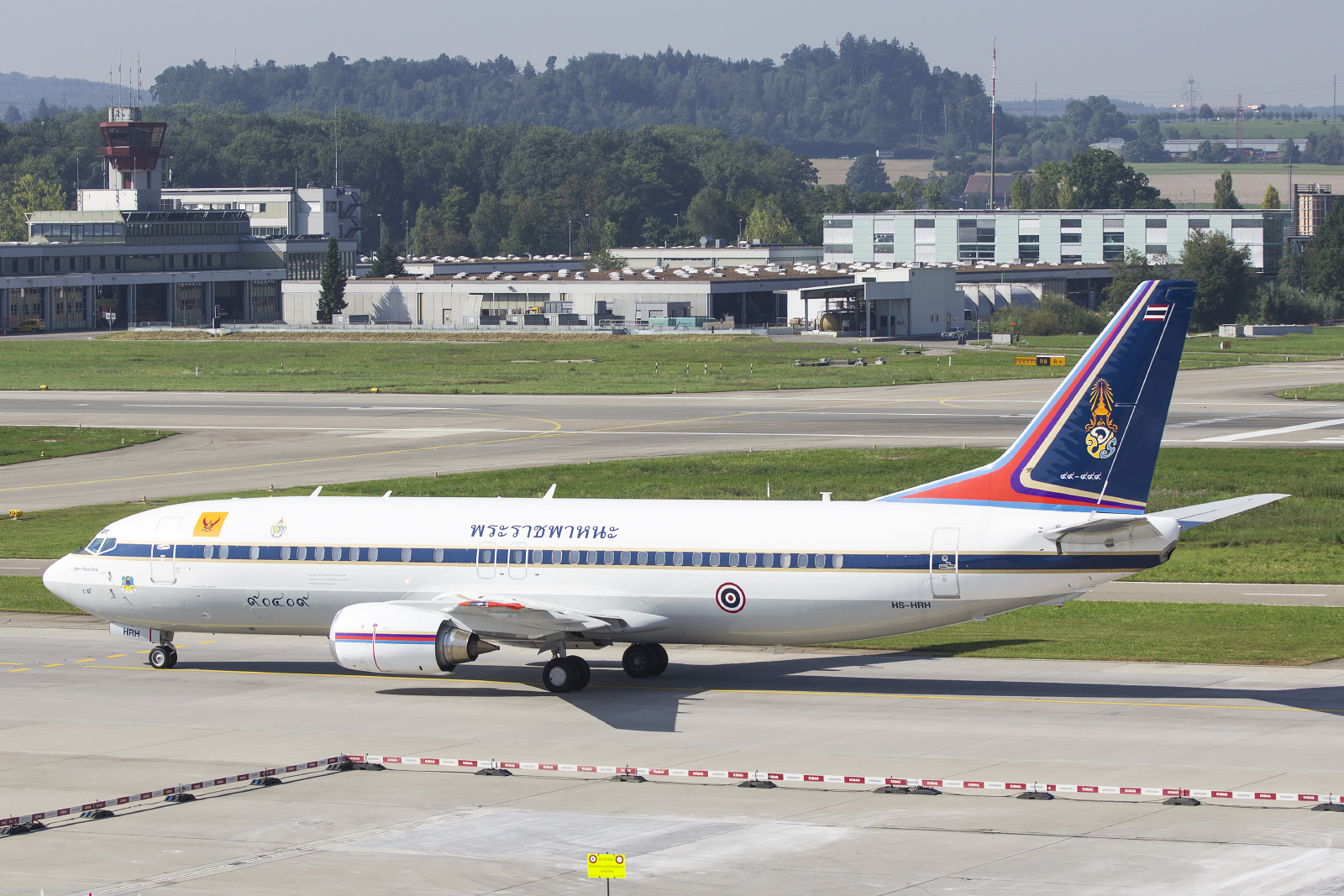 I was also quite happy to see the Icelandair 767-300 later during the afternoon, of which they have only 4, compared to the 28 757s.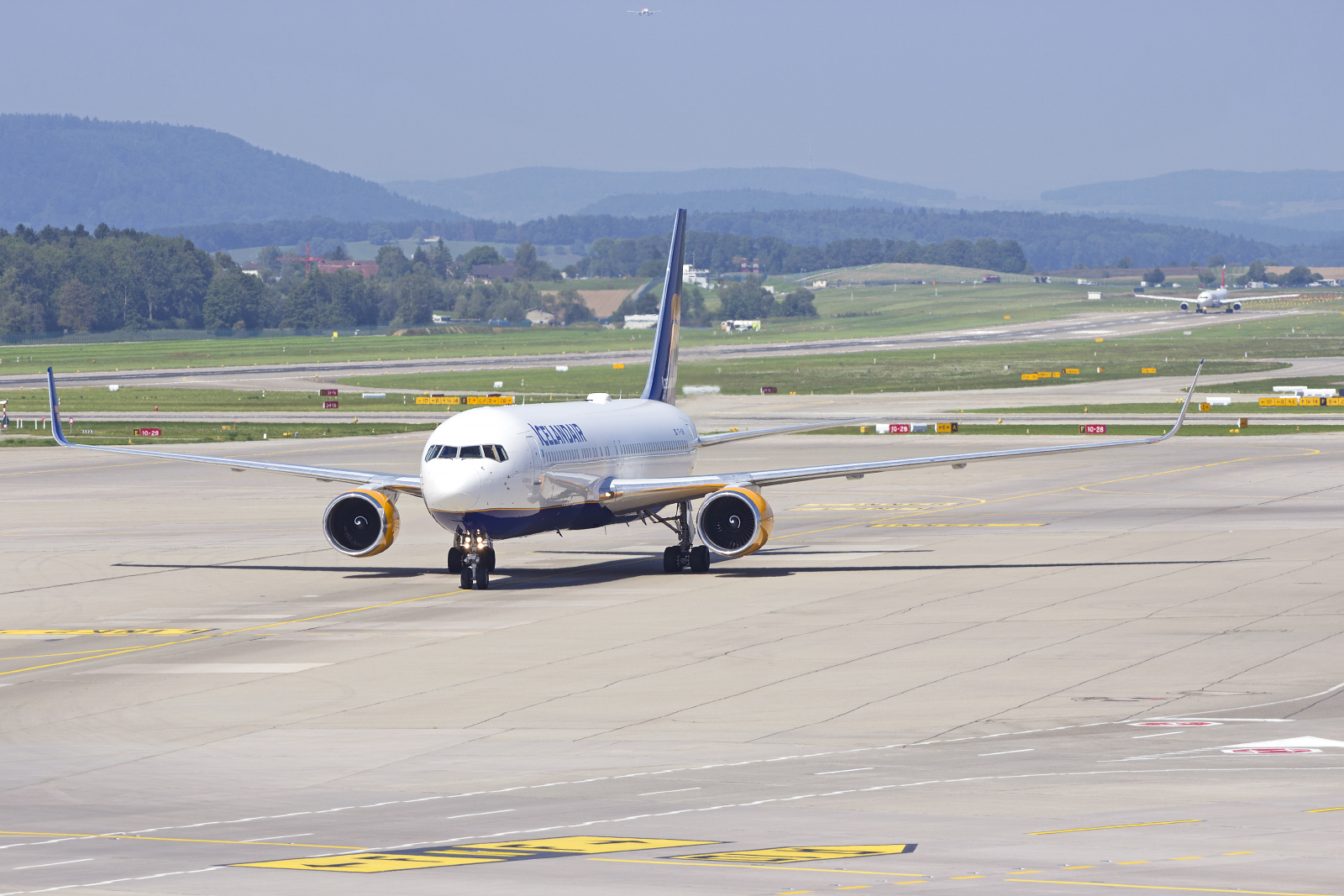 12:30, time for heavy departures
The biggest wave of long hauls starts right after noon, and last until about 2pm. Many Swiss heavies, the Cathay and Thai 777s, whereas the US heavies depart more around 10-11am.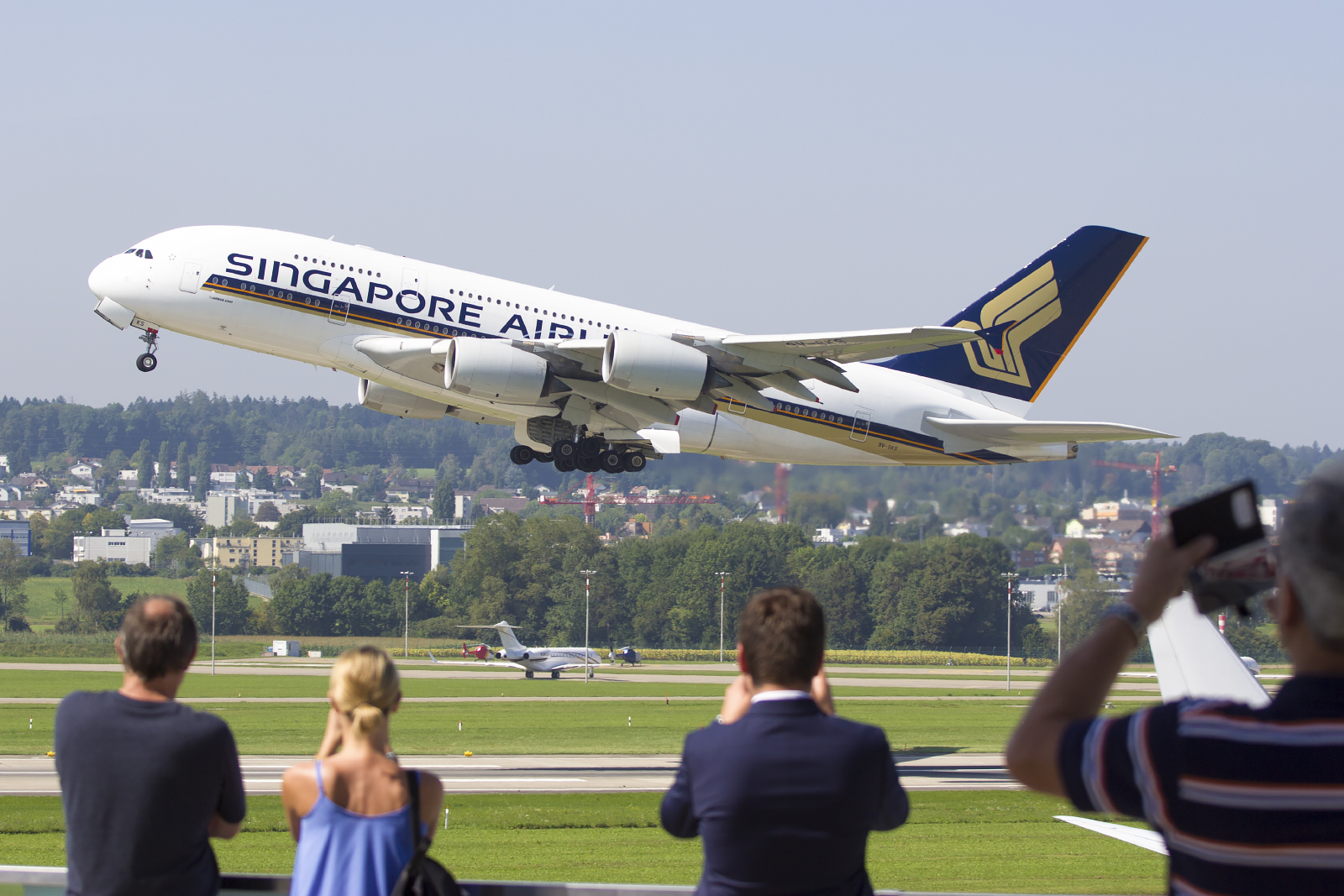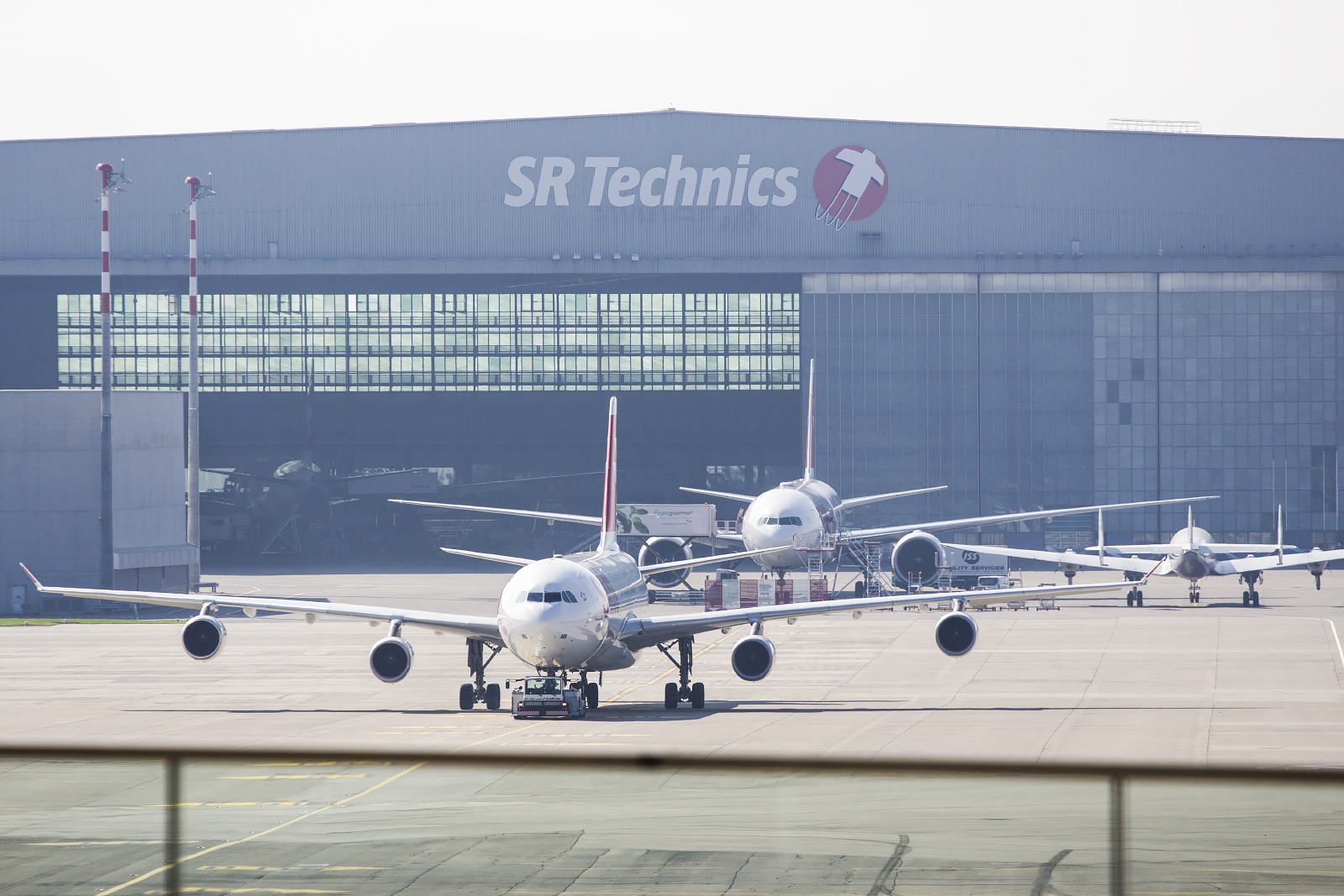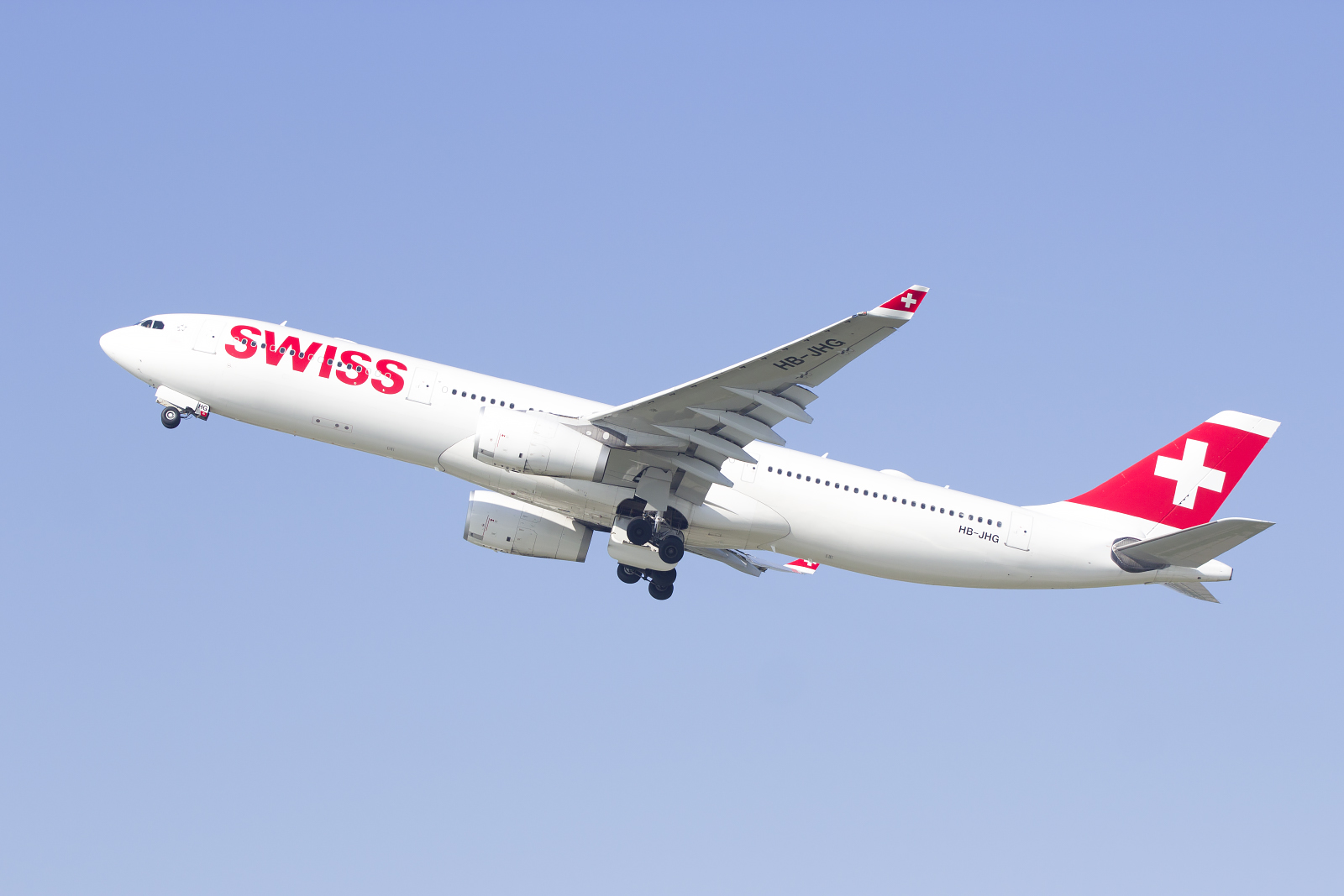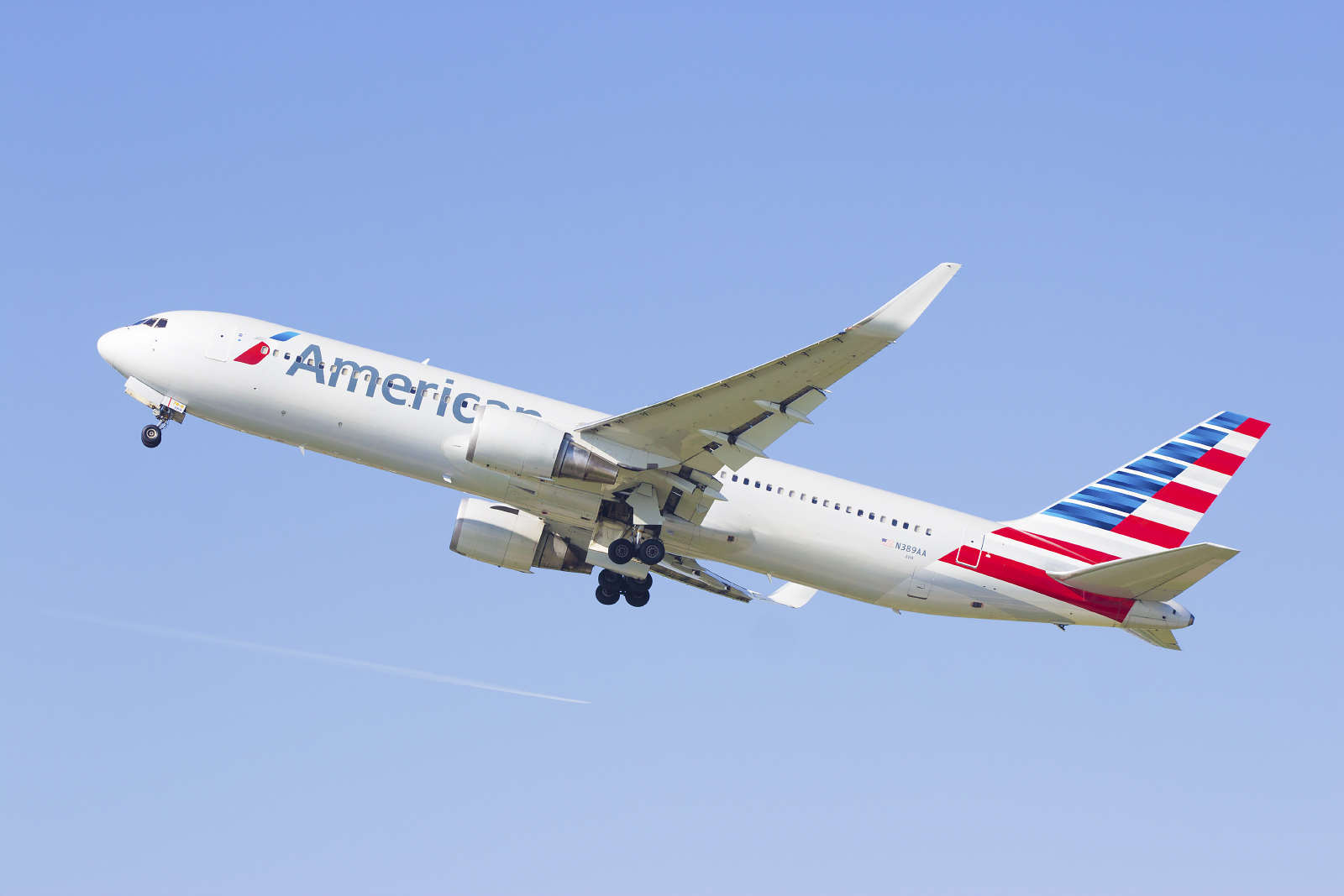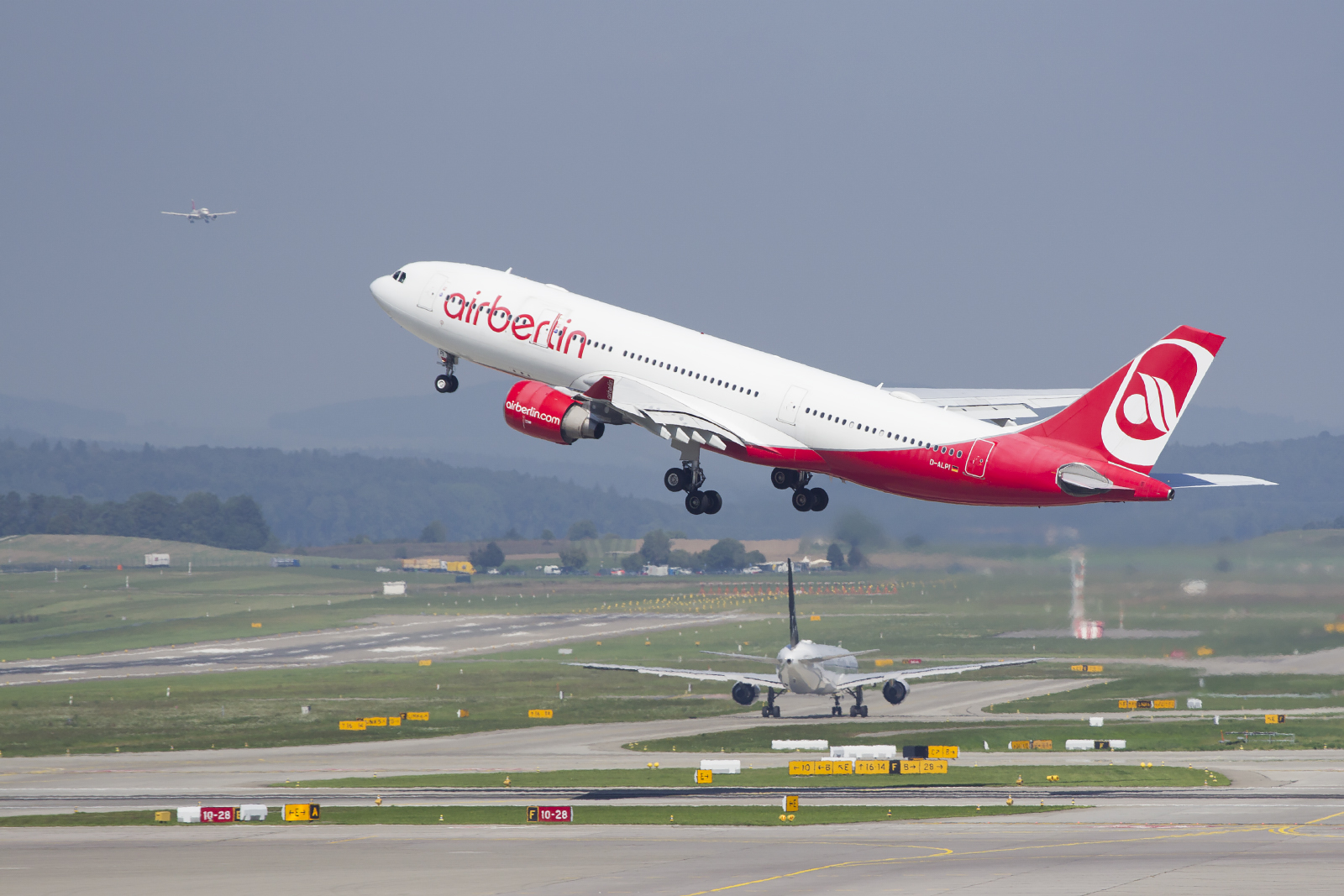 For those who want to get really close to the action – to the famous runway intersection, this is the best time to book it! The light is obviously no good, but the spot is surreal!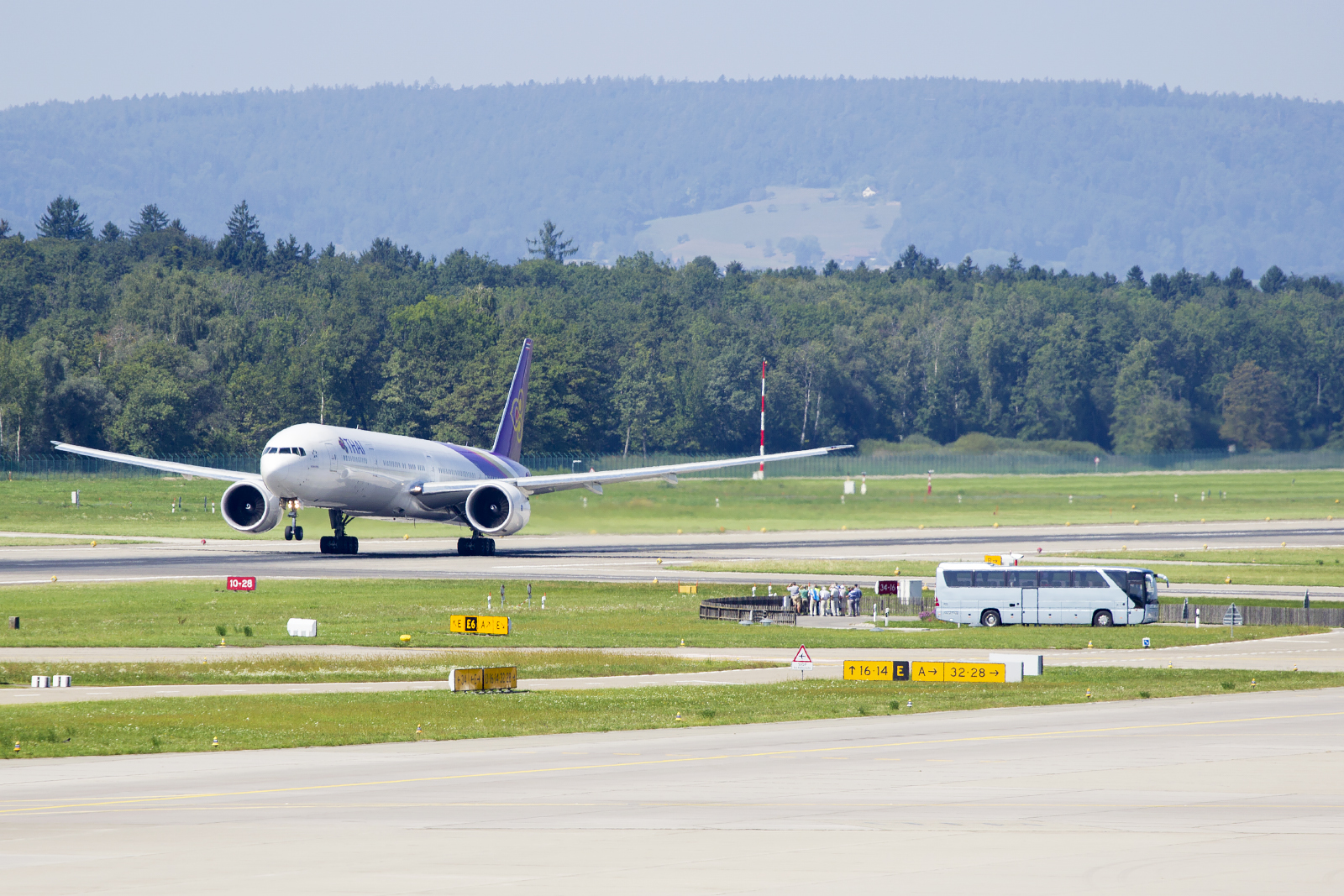 As for the 747, it didn't show up. I learned from Martin, a spotter from England that I met at the terrace, that it was canceled, and rescheduled to the next day. Today, it turned out it was canceled completely.
After the Thai 777 roared away, it was time for me to call it a day and head airside to take my flight back to Geneva. More on that later!…
Til Next time!