First a bit of context. Last august, a huge 4 days event, the 100 years of Swiss aviation airshow was held in Payerne, with visitors like Vampires (yes, actual vampires!), P-51D and even the A380 and Swiss A330. We decided to go with friends from Grenoble and Chambery the day before the show for the training sessions; even sneaked in for free, since the guards we just nowhere to be seen…
Corsair. B-25. Su-17. There was also another surprise, actually the star of this article. But we'll get to that later.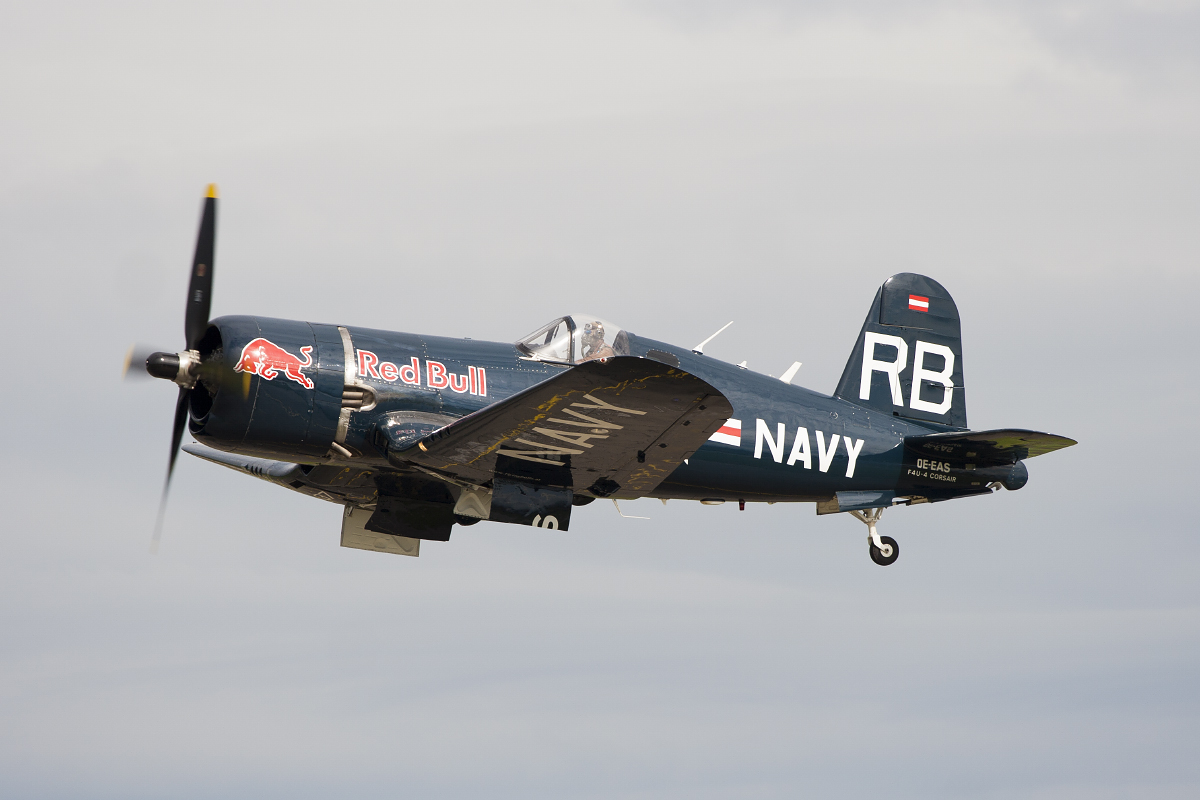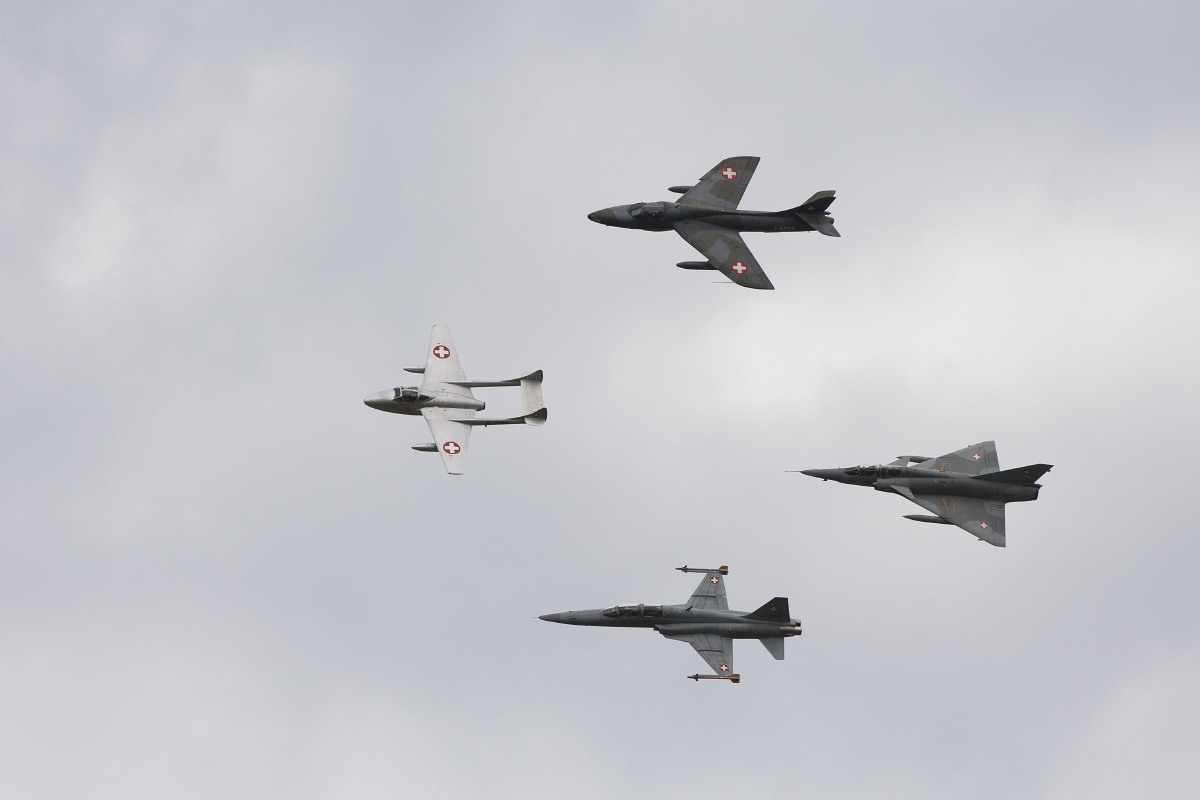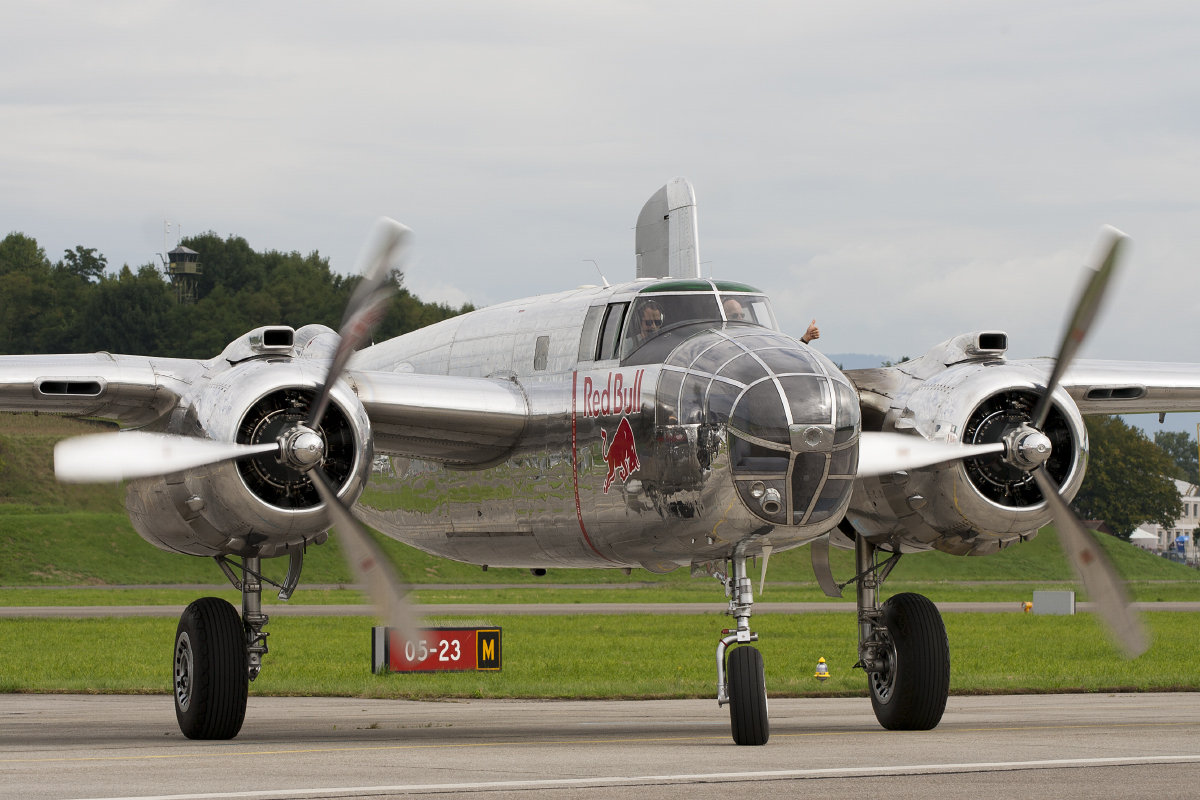 And most of all : the Lightning. Hats off to Red Bull for these birds. They are shinier that Bender's metal ass.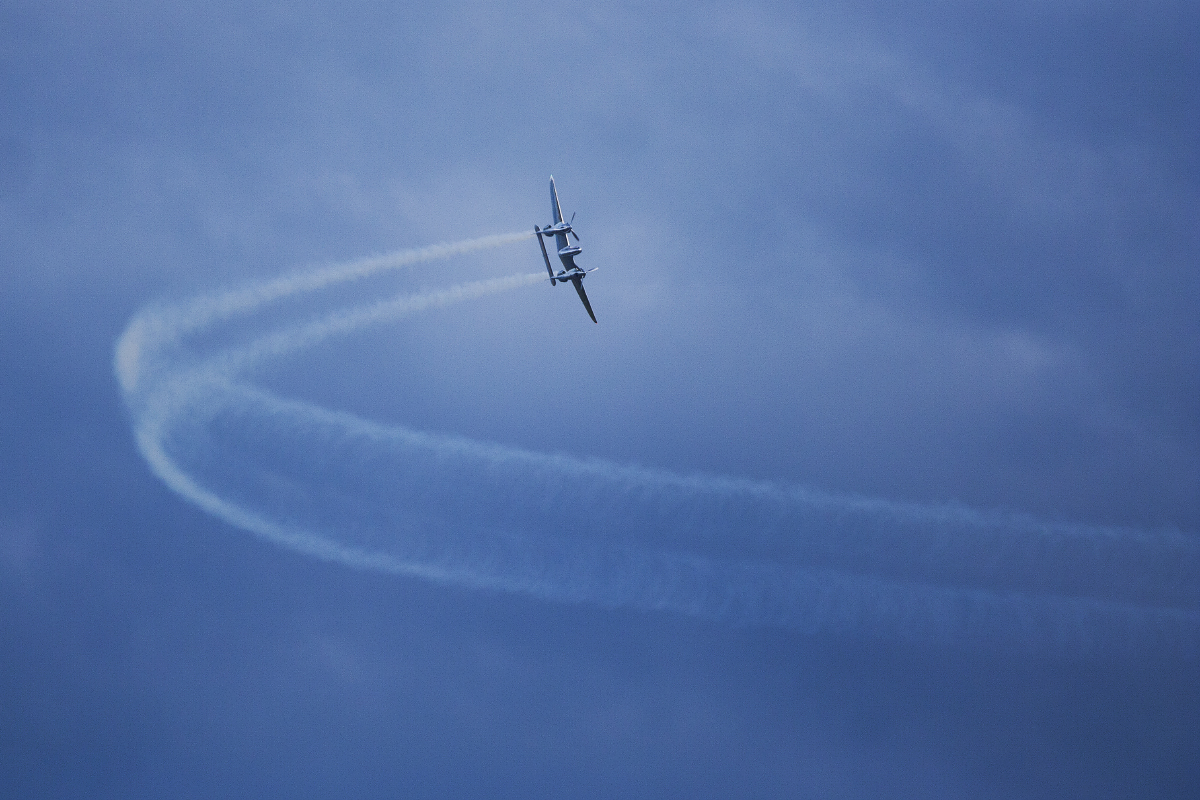 ---
But back to the present : forecast for the long 24-25 may weekend was sunny thus confirming my plans to go to Geneva. I couldn't find any convenient sunday morning carpooling which forced me to overnight at the airport. Great. But before, I could finally show some aircraft, such as these, to my new 600d, in cool evening light :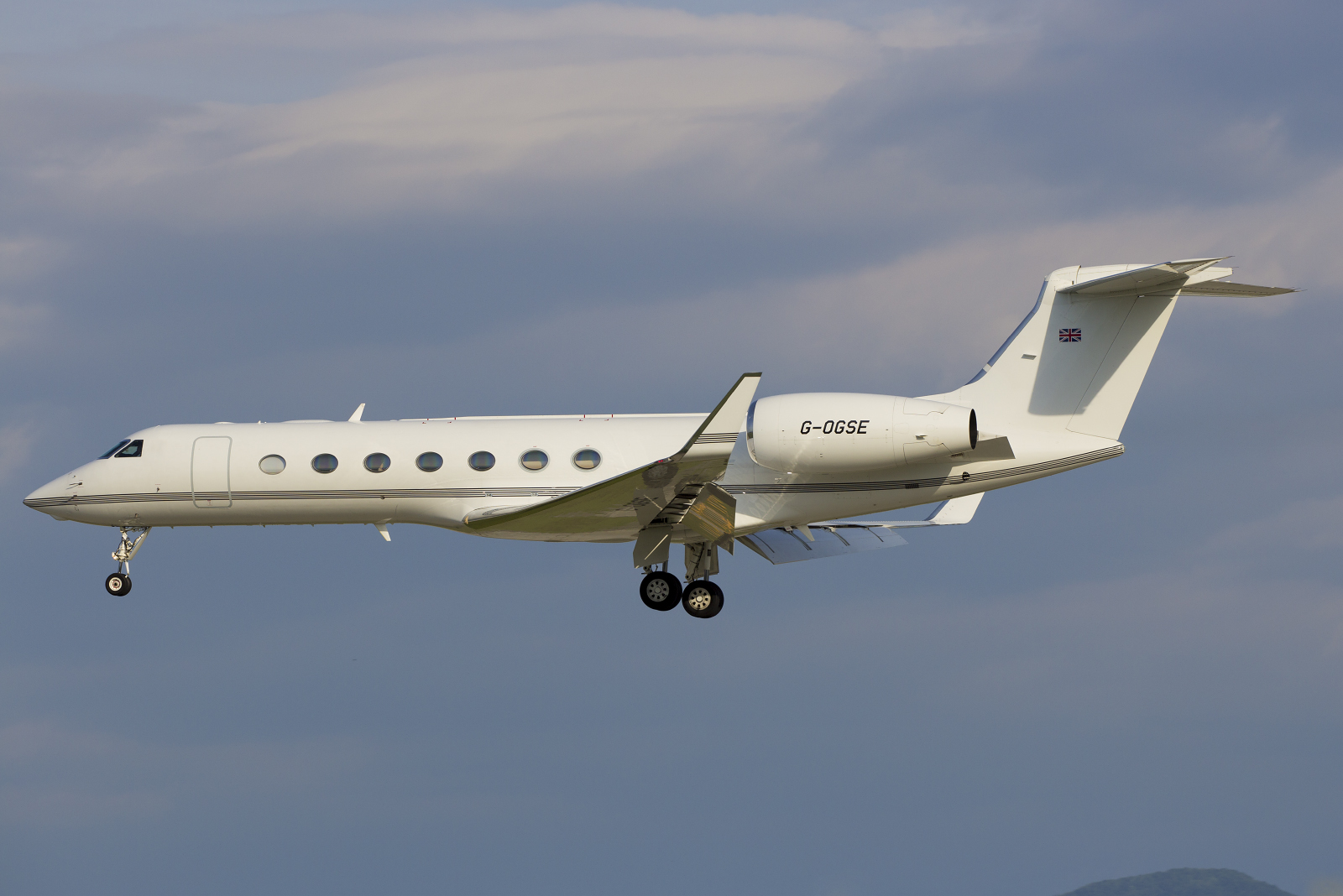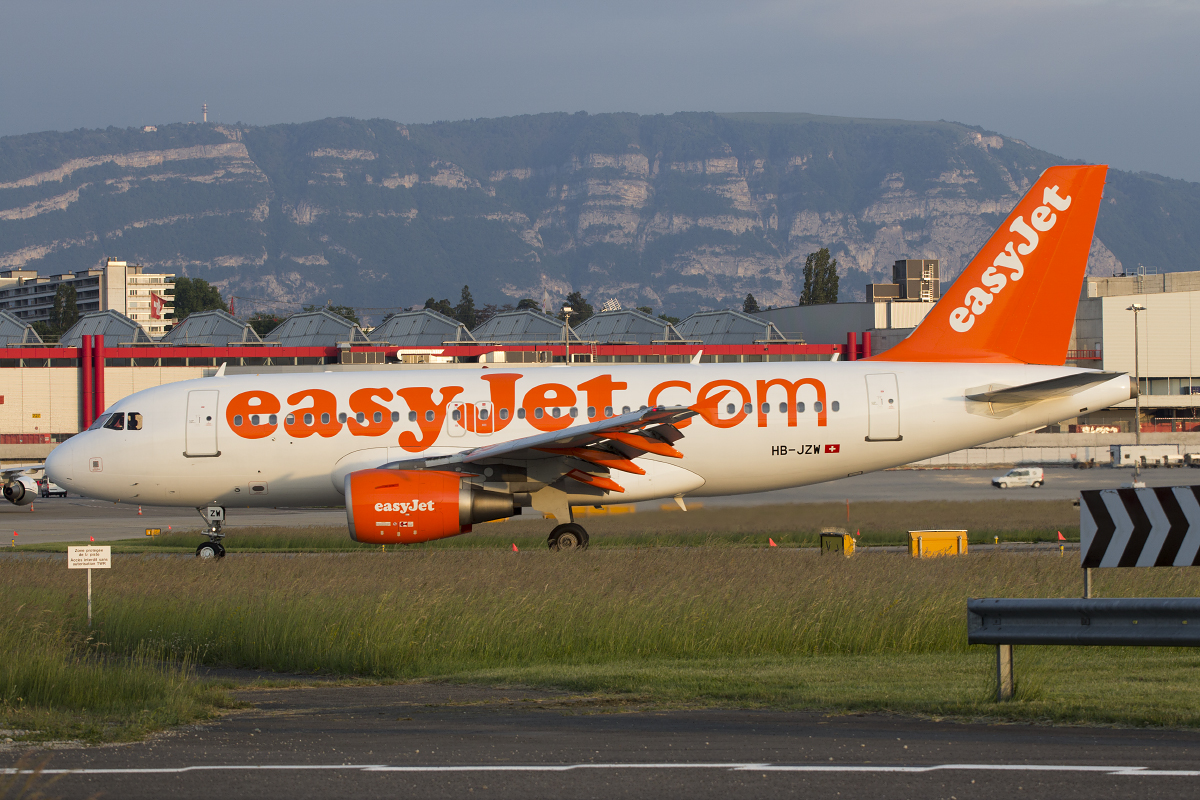 Sleeping at GVA is at best a "meh" experience. The only decent places to sleep are the big black flat lounge chairs (from which the pillows are removed for the night, of course) on the first floor restaurant. Well at least there are no announcements. If you know any better spots, I am all ears. Fortunately the second volume of the Godfather on my phone helped to kill some time.
Next morning, I slowly and sleepily "blasted" to the rwy 05 spot on my roller skates at around 6 am.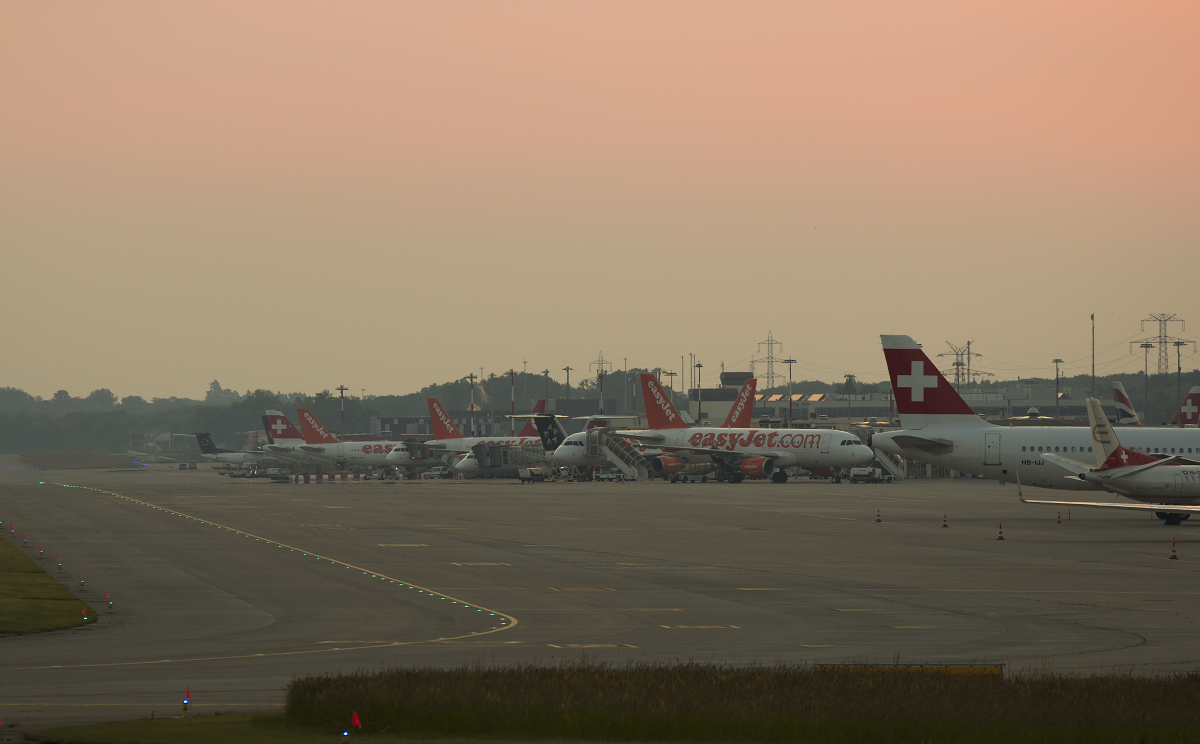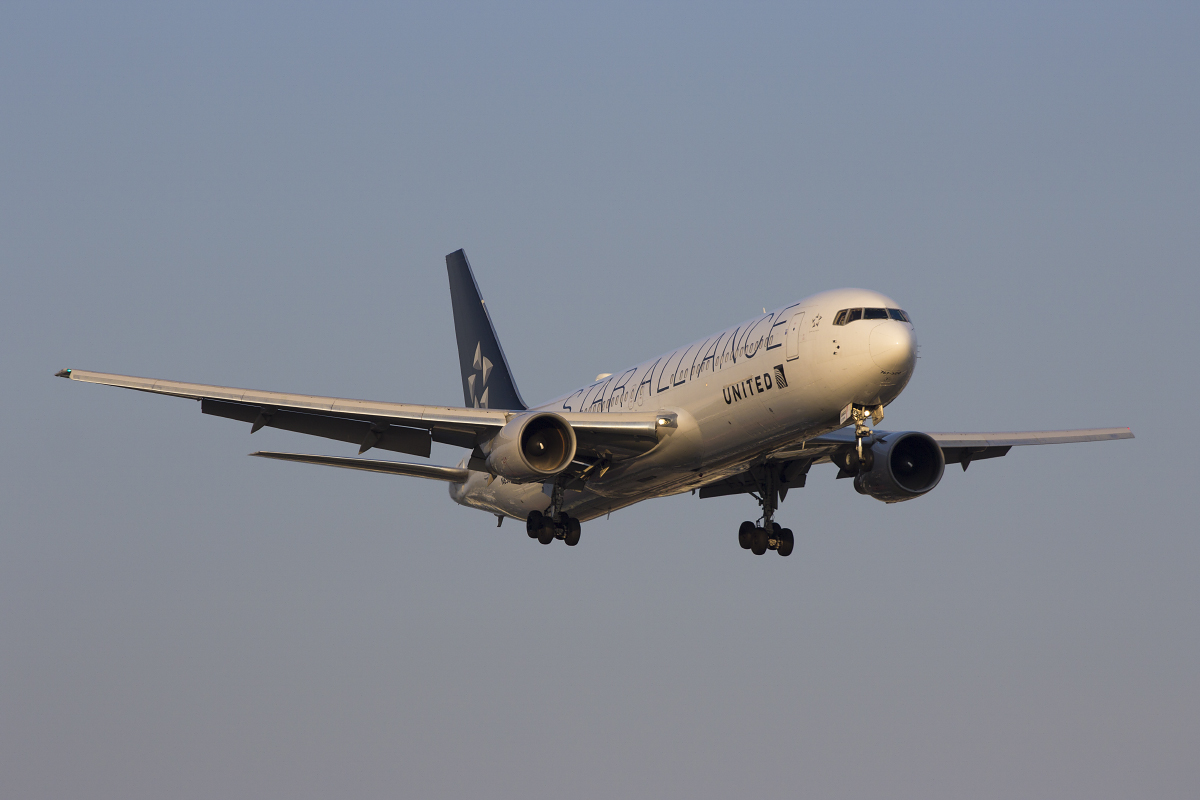 The first airplane of the day, a United Star Aliance 763, landed a bit after 7 am. After that, it was mostly "weeds rolling in the wind" punctuated by the usual GVA traffic. Well not entirely.
The Breitling company, aside from creating luxury watches that I secretly dream of owning but I will probably never have, sponsors a fleet of aircraft. Most notably the L-39 Jet aerobatic team, but also a mythical machine, that was at the birth of transatlantic travel. Let's play "name that plane" first. Here it is, downwind for rwy 05. Hint: it's not a Dreamliner.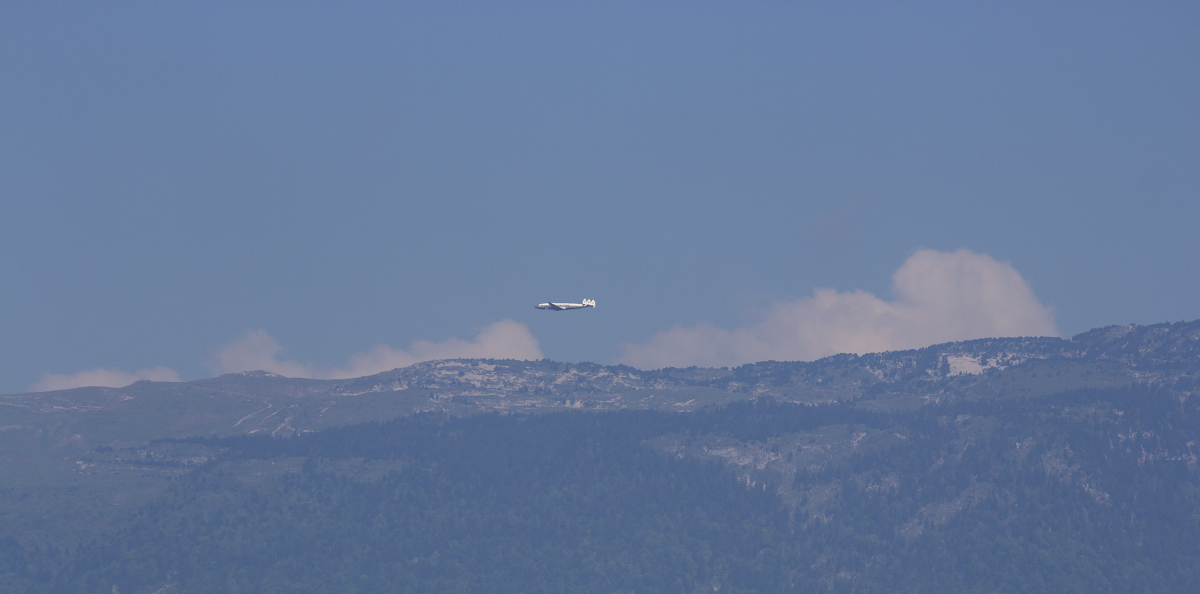 These planes were built in Burbank, California from 1943 and had a number of advances, like hydraulic assisted controls or a pressurized cabin. They also flew fast, cruising at 480 km/h. The SCFA association flies the plane as well as a DC-3 from time to time in switzerland and France, with flights bookable for around 400-600 CHF. Maybe sometime.
… tictactacticatac (sound of a Tissot or Omega automatic mechanism)…
That's right, you guessed it! (or did you?) We are talking about the Lockheed Constellation! At 10:20 am, the Connie emerges from behind the trees, on final rwy 05.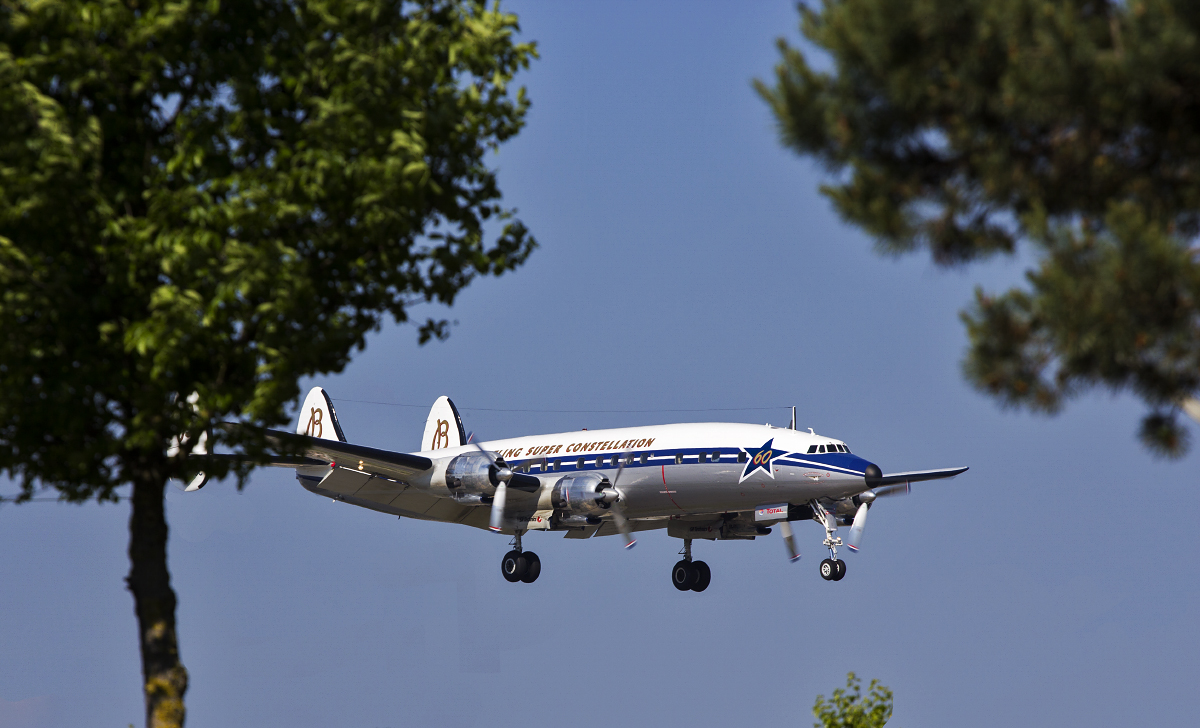 It came in to GVA to make a flight over the Leman lake, and departed later in the afternoon in a short glimpse of light.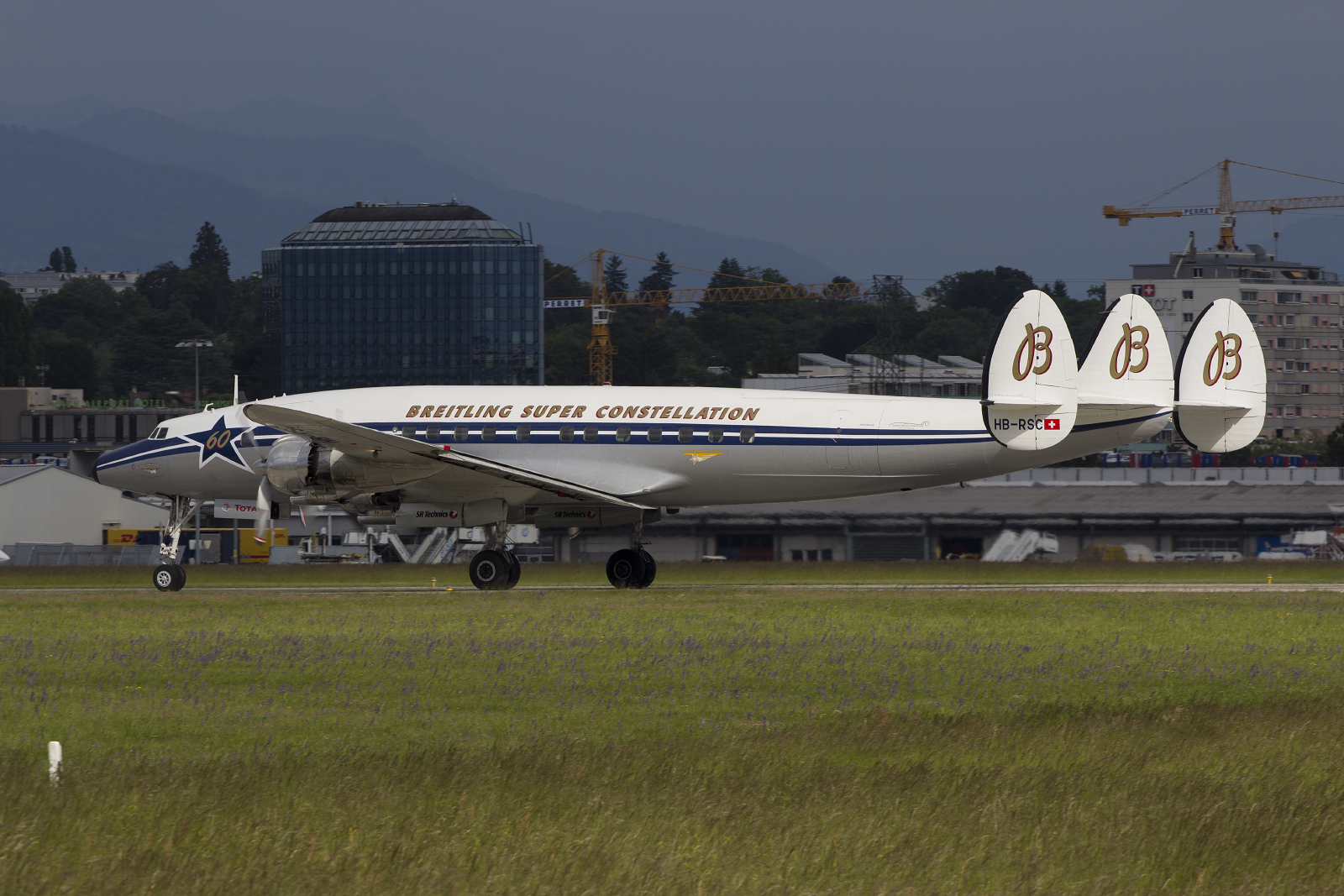 Here she is a bit more personal, from Payerne: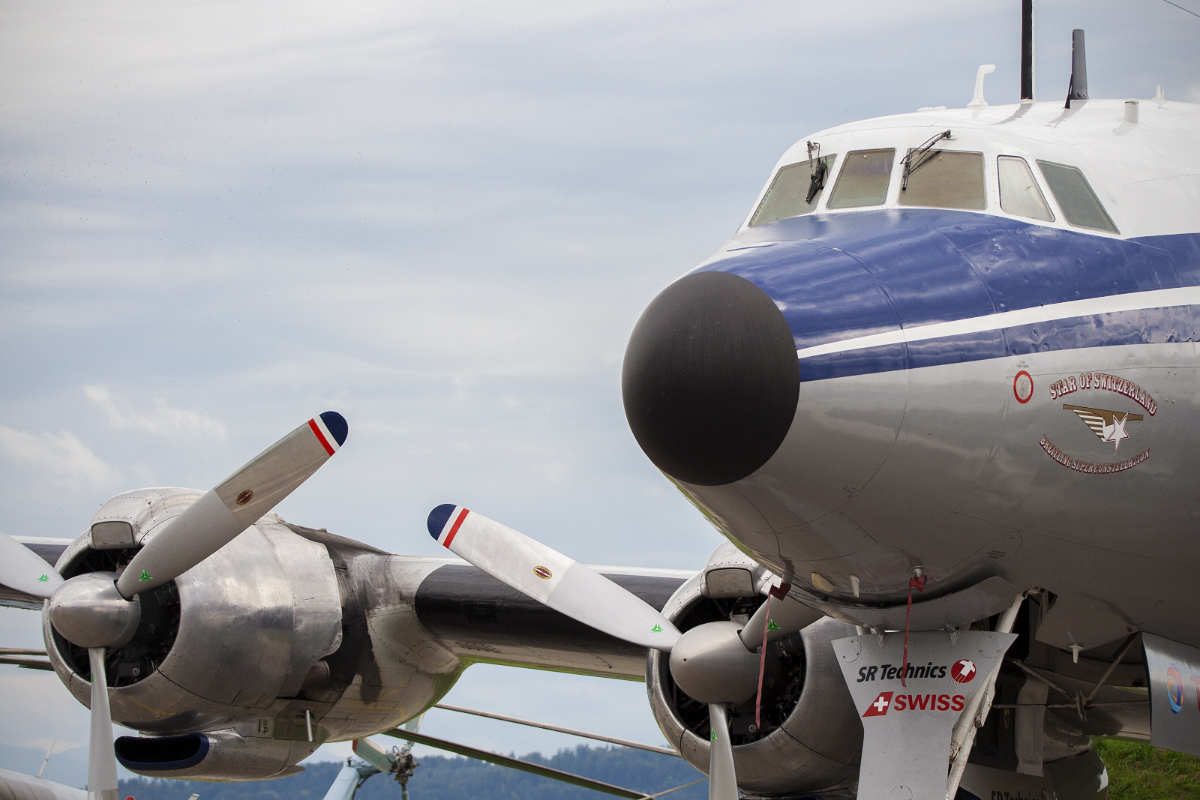 I spent the rest of the day cursing my allergies and chilling under some trees next to the threshold of the runway on the north side of the airport.
After killing some more time, I took probably the least exciting carpool back to Grenoble, puntuated only by the sound of nokia keypad cliking.
And here, my first attempt at aviation videography (warning, sound level is unequalized and sort of high):
Good night!