2016 is slowly coming to an end, so I thought I'd make a little wrap up of this action packed year. It has been an emotional year, both professionally and personally.
Aviation wise, 2016 has been one of my most active years. From flying a drone on a photogrammetry mission in the mountains for the first time, to fulfilling an old dream of going to Iran. Let me get through the most memorable parts.
Flying
Let's dive straight into the high point of this year. Here's the little story behind the following picture. I landed in Tehran on june 3, a little after midnight. The warm night with a slight smell of kerosene was very inviting for a little walk. Following the road along the Khomeini airport terminal, I found a spot to watch the Iran Air's SP imminent arrival from Beijing. Around 3 am, I managed to distinguish the 747 silhouette that appeared in the dark night over the airport building and touched down from the east. At the time, this plane was the last remaining passenger Boeing 747SP in the world.
On monday morning, before catching my flight back to Lyon, I was surprised to find her sitting on the apron. A week earlier, back home, I almost booked a roundtrip on her to Kuala Lumpur, but figured I'd better use the little time I had to enjoy Iran. Little did I know that the rotation after that, on saturday, would be its last one. This specific airplane has captured my imagination ever since I first saw one in Vienna ten years ago. Seeing EP-IAC at her home airport with the sun rising over the Alborz mountain was a wonderful gift before leaving Iran.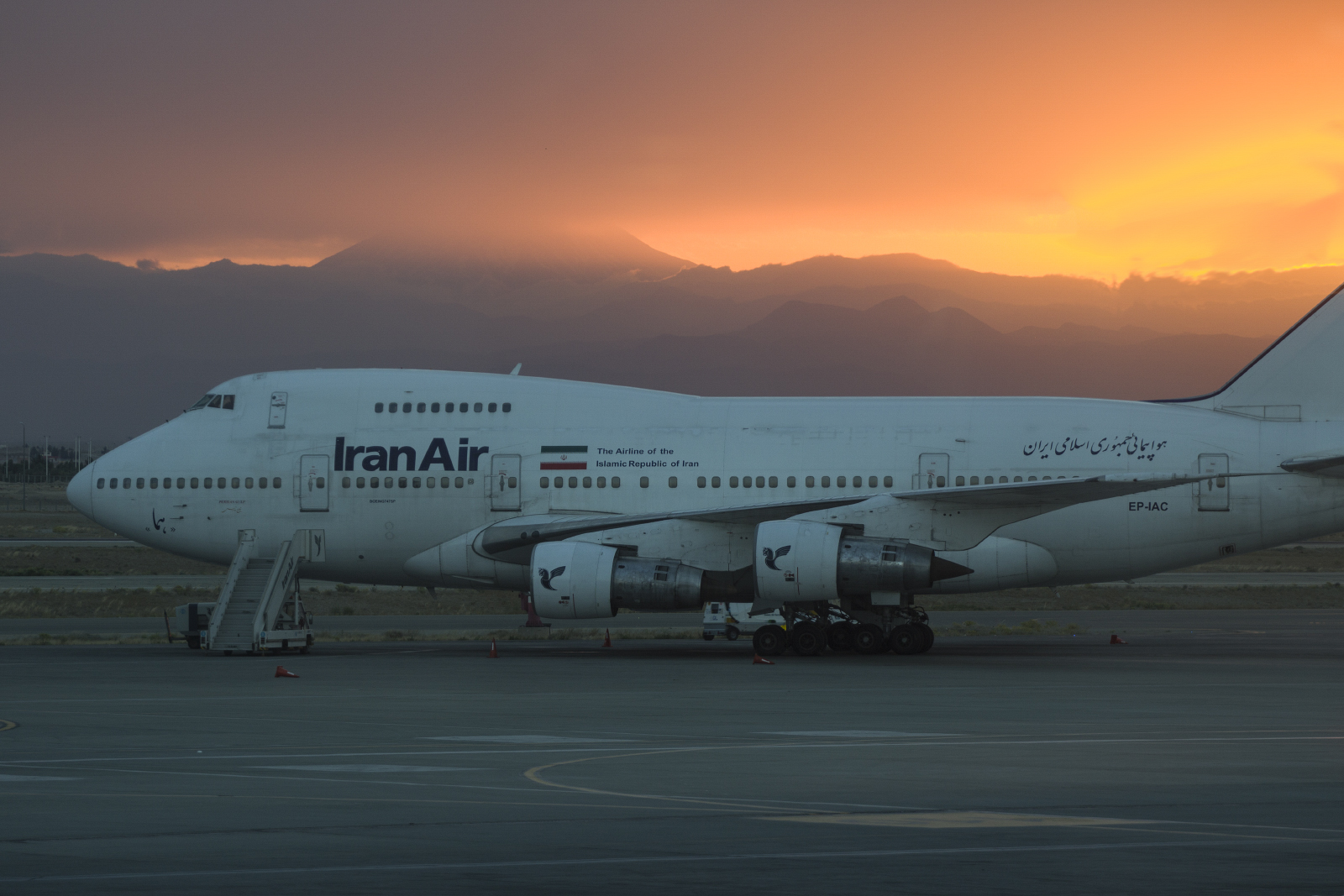 My previous "peak" was 14 flights back in 2008, this is what my flying looked like this year: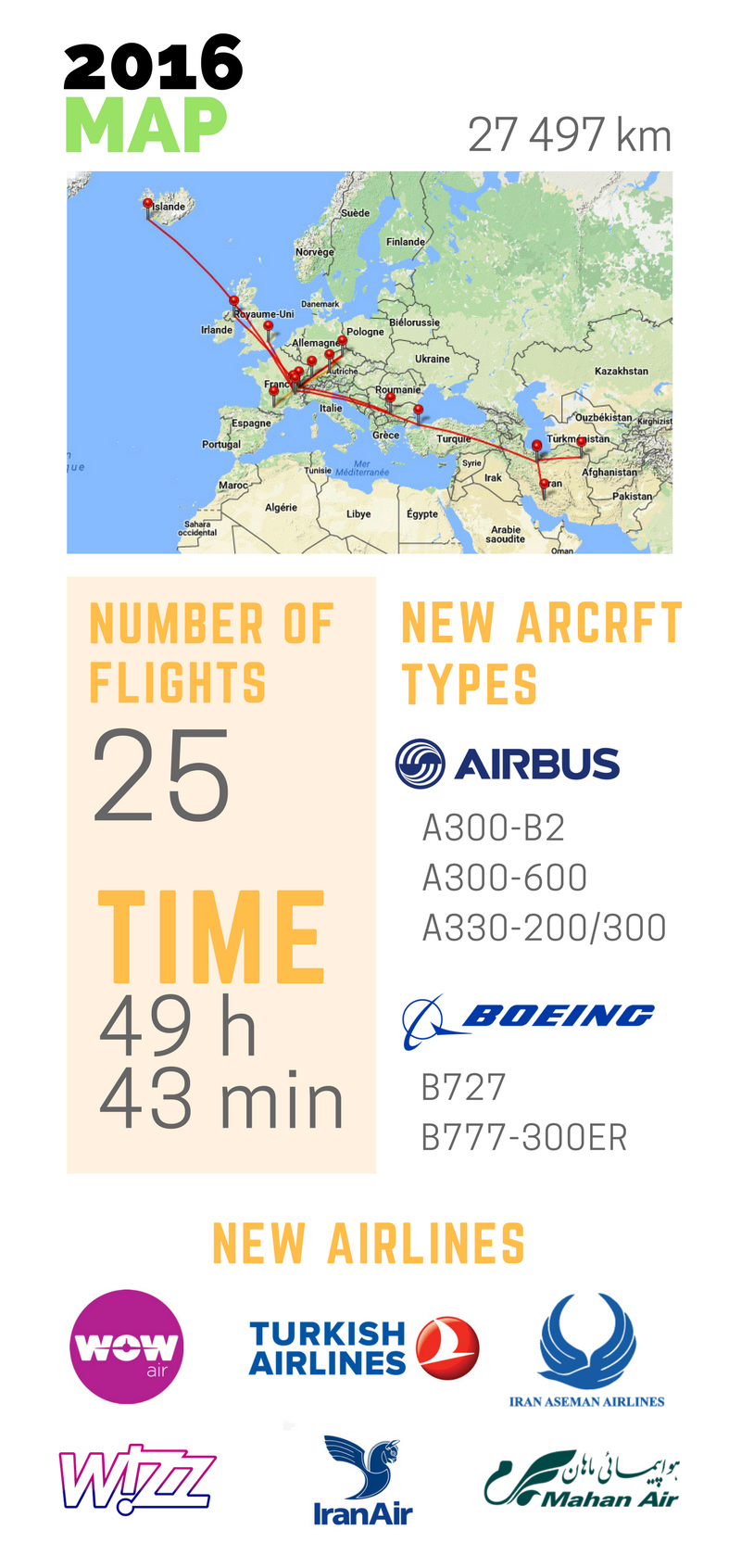 ---

Website changes
Among the most notable things was the migration of my website from a .wordpress.com to a clean .com domain in october, and working on refreshing the old look.
After having kept the same layout for almost two years, I thought it was time to make the website evolve and make it more responsive. In early december, after a lot of experimenting, I finally found a WP theme that worked for what I wanted. That is, clean, blog style, simple white with automatic post excerpt and date. I got rid of the old banner and designed a new simple logo to go with the new look.
Here's a comparison:

I would like to thank…
…Cathy McCullough for taking the time to write some amazing stories from her experiences as a 747 captain.
…my cousin Matúš, who is a very talented nature and wildlife photographer, for the feedback on both photography, the website, and in broader terms, his energetic and contagious approach to everything he does!
…my friend Keishi from KNaviation for his clear heart, inspirational persistency and the good fun! Keishi doesn't scare away from giving me critique, something that can be sometimes hard to get by. This year alone, he organized and guided two aviation/sightseeing tours to Iran. Hopefully I can finally make a trip to Japan next year!
Till next time! 😉