In November 2021, an exciting chance to log at least some flying for 2021 came unexpectedly in the form of British Airways A380 training flights! My previous flight was in January 2020, just before the cough started. This meant I could finally log something more substantial than the short Cessna 152 flight back in October!
The cough takes its toll on the world's whale fleet
The 2020-2021 cough has dramatically changed the passenger airliner scene. The wide-body quad fleet has taken the largest hit, single-handedly wiping out the B747-400 world fleet, except Lufthansa and a few others. The A380 hasn't been spared either, but its economics weren't working too well for most operators even before the travel crisis.
As a result, Air France decided to retire its whole ten-strong fleet on 20 May 2020. To everyone's surprise, Lufthansa, which is known for utilizing their airplanes thoroughly, retired six of their 14 A380s in spring 2020 and announced in August 2021 that it would retire their remaining eight planes. The situation wasn't looking bright for other carriers.
In line with their aircraft utilization practices, British Airways' Sean Doyle assured in March 2021 that the A380 would eventually return to service, at a yet unknown time in 2023/4.
In the first week of October 2021, rumors began circulating of BA planning to reopen A380 routes to LA, MIA, and DXB and JNB in January 2022. For enthusiasts, there was other great news: crew familiarization flights, running for about three weeks between 9-31 November to FRA and MAD. If this article gives you déjà vu vibes, you would be right, as in 2010, we sat on the first ever Air France A380 flight from Heathrow to Paris with my friend Keishi – so this would be second installment of "flying big planes for the heck of it".
Changing plans
I don't know of many opportunities to get on an A380 on a short haul, much less in these less than ideal travel conditions with quarantine, test requirements, and other obstacles. The Madrid leg was almost twice the flight time, offered the possibility of getting on the Iberia A350 but made the whole journey more complicated, especially since I could only stay airside at LHR for less than 24 hours. So after going through multiple options, I opted for an FRA-LHR leg on the A380, with a return to PRG the same evening on a 320 for a total of 141.60 euros (of which interestingly only 58 euros was the fare).
Unfortunately, this time, Keishi wouldn't be joining the A380 short haul just like we did on the second-ever Air France A380 flight from London to Paris.
I decided to get a bus into FRA a day early to get a chance to catch the Geo-Sky 747-200 that currently flies in on MON, WED, and FRI, so booked an overnight bus and hotel near Terminal 2 at FRA to get some sleep before the flight. Little did I know that four days before the flight, the worsening cough numbers around Europe would push Germany and CZ to tighten the travel restrictions. Without a vaccine, I was limited to 24h transit through Germany, and for the UK, an airside transit, a PCR test no older than 72 hours for Germany, and a passenger locator form for both. The express PCR test (result same day before midnight) came to 1600 Czk, or about 62 euros.
Off to the shortest trip of my life
At 11 pm on Monday, March 15th, I boarded a Student Agency bus for a 7-hour ride to Frankfurt. Upon arrival, I went straight to check-in to ensure that I could get a window seat before other passengers claimed them. The day before, I was unable to choose a seat or check-in online for my British Airways flight due to the system's requirement for disease-related paperwork. However, when I checked in at the airport, no one asked for any tests or passenger locators.
Since the terrace and bus tour were closed, I spent my time airside, exploring the departures area. About an hour and a half before departure, my British Airways flight, G-XLEF, arrived at gate E5, drawing the attention of many passengers who took photos. I wonder how many people were aware of the unique ride they were about to have that day.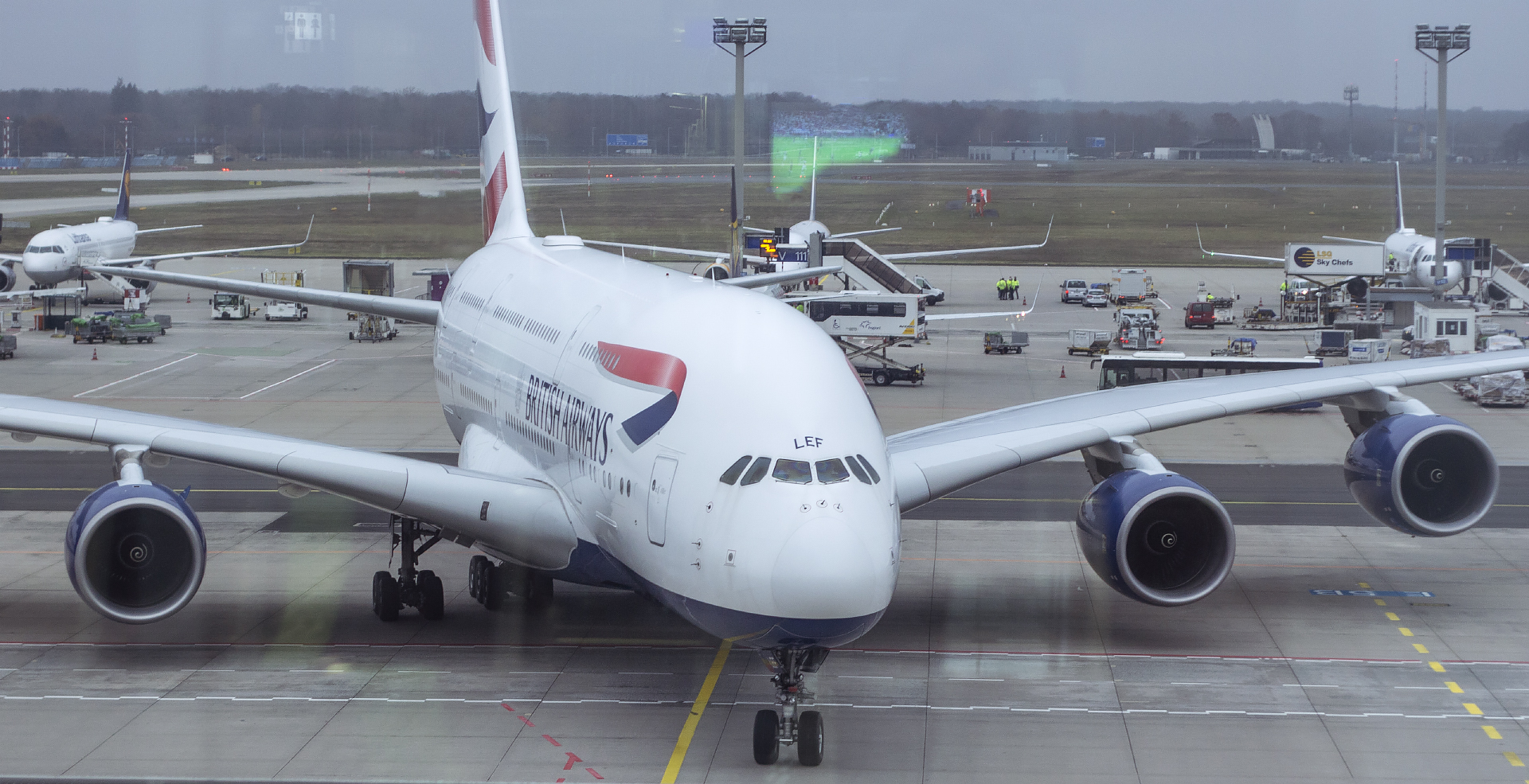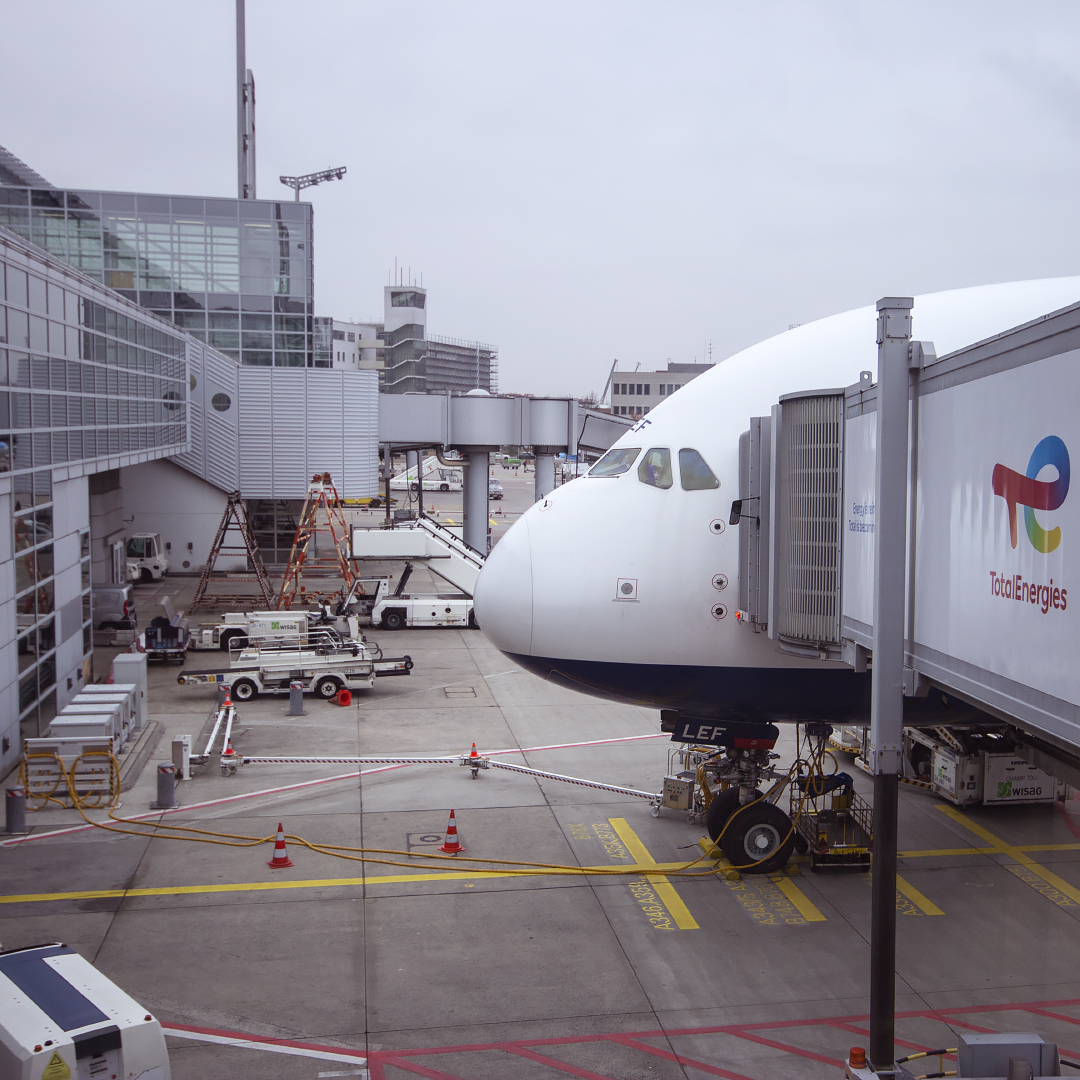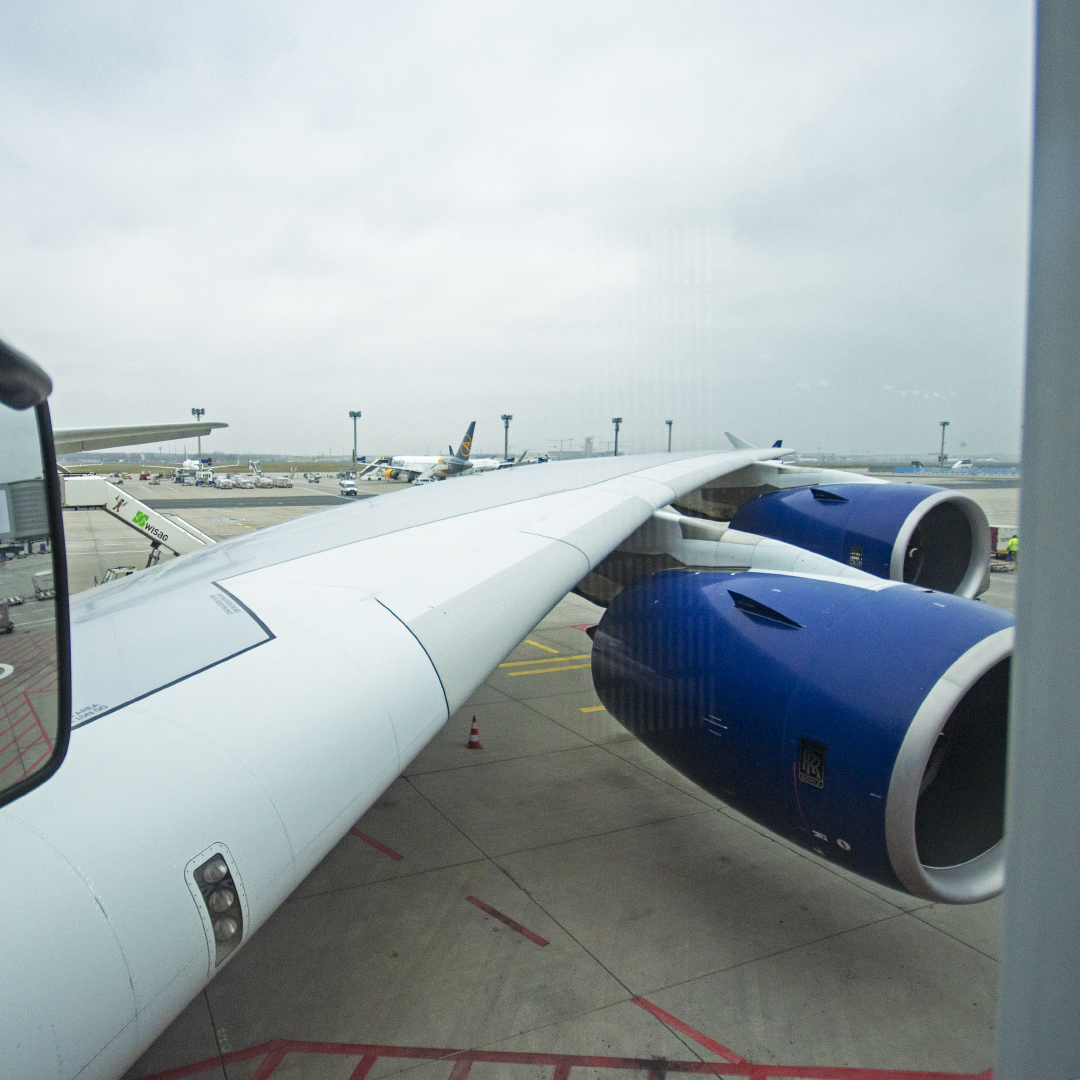 The flight was less than half full, and boarding in the seven groups took less time than during my return flight to Prague! Only the lower deck was available for booking, with the upper deck closed off to passengers, although some people arranged a little tour of the aircraft for themselves. Surprisingly, it appeared that business class was almost fully booked, first class was empty, and the economy section was seemingly less than half occupied.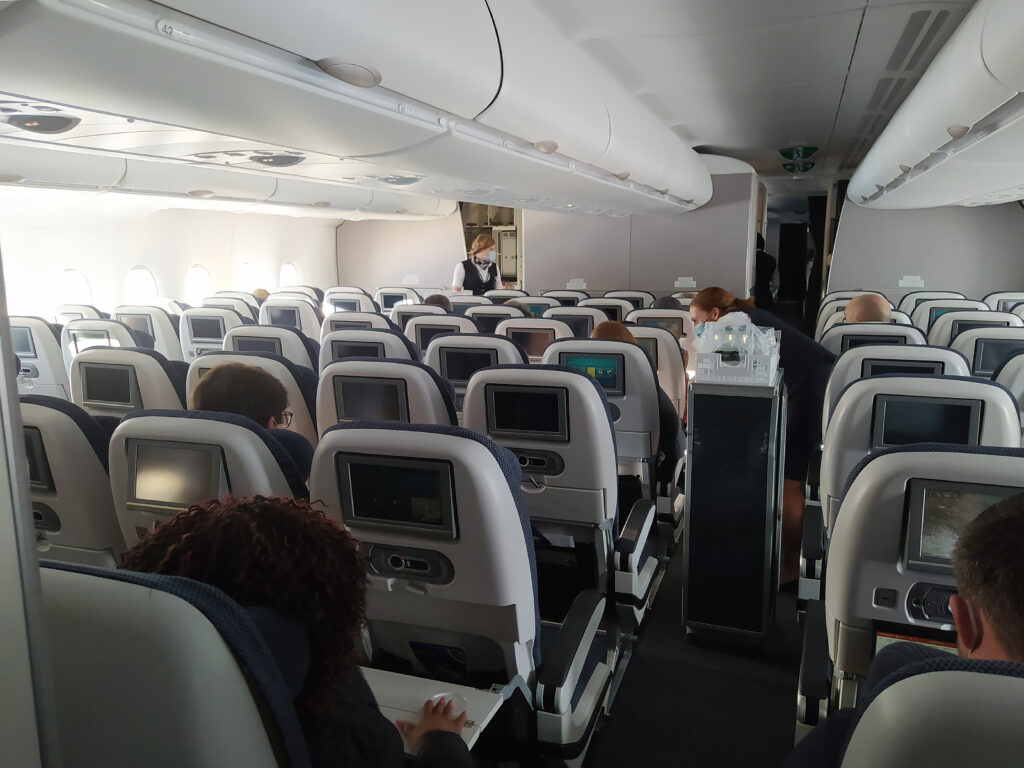 With a slight delay, we finally taxied to runway 05C and quickly roared into the humid Frankfurt air, creating massive condensation over the massive wings!
Some facts about getting an A380 in the air for 1 hour
After landing, a decent sized group of enthousiasts gathered behind the mid-floor stairs to the cocpit. The captain talked a bit about this unusual flight. Incredibly, our flight was 200 tonnes lighter than on a 'usual' long haul flight, mostly due to fuel, but also catering and cargo. Let that sink in for a second.
One might think, with all that extra power, the A380 turns into a rocket! However, what they do in these lighter loads is de-rate the power setting, something that gets calculated in regards to weight, runway length, temperature – as with every flight. According to the captain, the takeoff was performed at about 78% of maximum thrust, making it a light workout for the 4 RR engines.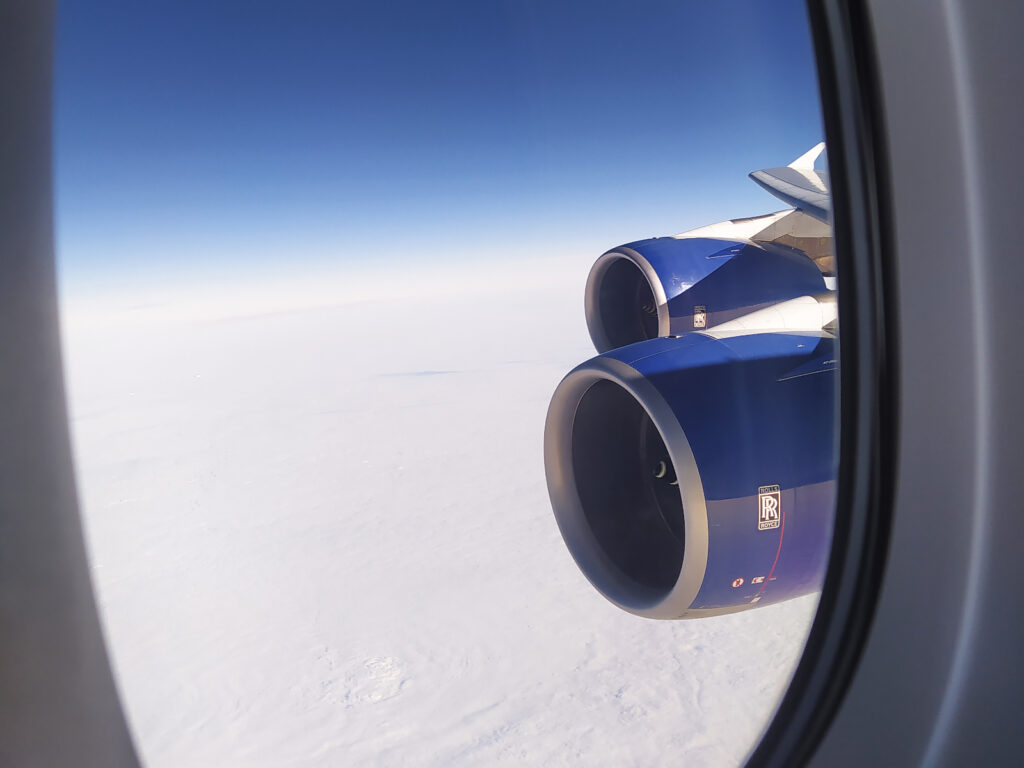 Also, as this was a crew training flight – the A380 was grounded in march 2020 as worldwide air travel was almost shut down – there were 5 pilots in total on the flight deck!
6h at LHR
After getting off the flight, it was time for some afternoon terminal spotting. We got treated with with a pretty decent London sunset – here are some highlights.
Our A380 from earlier taxiing and taking off from RWY 27L: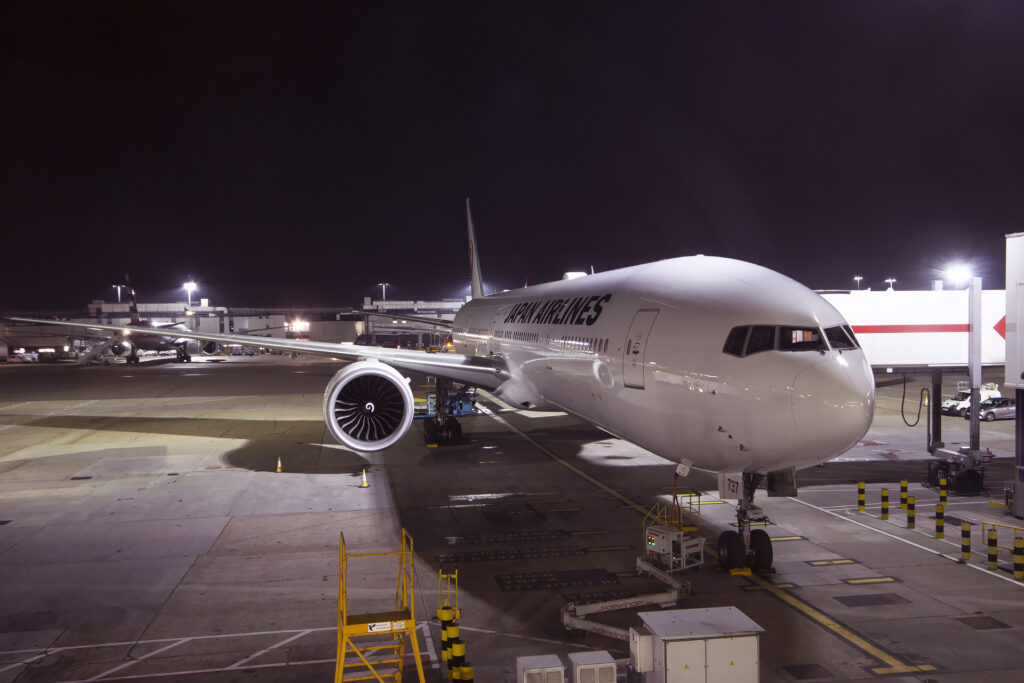 After doing a few more night shots, it was time to head back to Prague on BA0858 A320, concluding this trip.
Til next time!
Philippe