If you're reading this, chances are you've been places. If you enjoy keeping track of where you've been, you might be looking for ways to turn your travel memories into great wall art. Most people will rarely get a reason to create a map, but if there is one particular activity that is very mappable: it is traveling!
I happen to work with maps almost every day, and I've always enjoyed creative ways of displaying various phenomena through this medium. I've kept track of my flights using online mapping tools, but never on a physical map. This gave me the idea to look into the various options available. In this article, we'll look at the various ways to record and display your flights and travels on a physical map.
Map poster, pins and cork board as a travel map
A while back, friends of mine had a very large map in their living room where they kept a record of all their travels with colored pins. There were different sizes for countries, and routes they took were displayed with thin thread. It looked great, and was very inviting to look at and ask questions.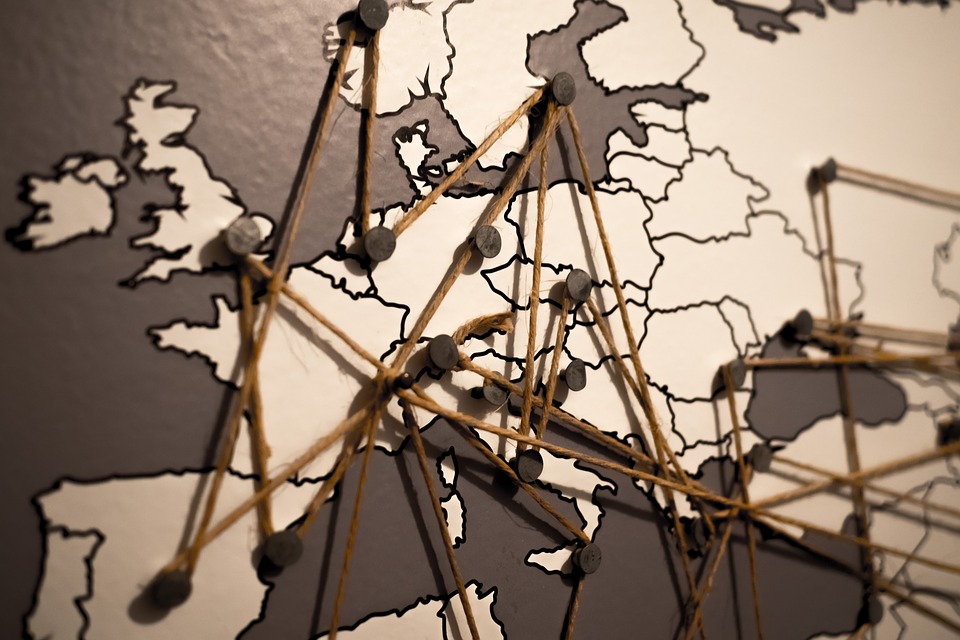 The best way to create something similar is to get a map of your choosing, like this classic looking world map and fix it to a cork board, so that pins can be stuck into it. Depending on your taste, you can even frame it.
There are many maps for many tastes, it is just a question of preference and finding which color scheme and style you prefer:
atlas style, classic map with varying bright colors for each country
stylized, more of a uniform colored, low-key style map with minimal labels
map for kids, showing local animals and landmark
historic map with more washed out or brownish palette, like this historic map of US and Canada
Scratch map poster reveals your countries as you go
There are giant scratch cards where you don't win anything, and you have to work (or chill) hard to earn the right to even scratch. This doesn't sound like a very good deal, until you put this map on the wall and enjoy it getting revealed through the years.
The map above measures 35 by 25 inches, and comes with pins, a scratcher, and colored countries that are revealed once scratches.
There are many other color schemes, like this light themed one, that also reveals the colored countries once they've been scratched away.
Upside-down map : the world seen differently
We all assume that the usual Euro-centric maps are some sort of a standard. In reality, this way of representing the continents dates back to the first explorers who created the first maps starting in the 15th century by Spanish and Portugese explorers.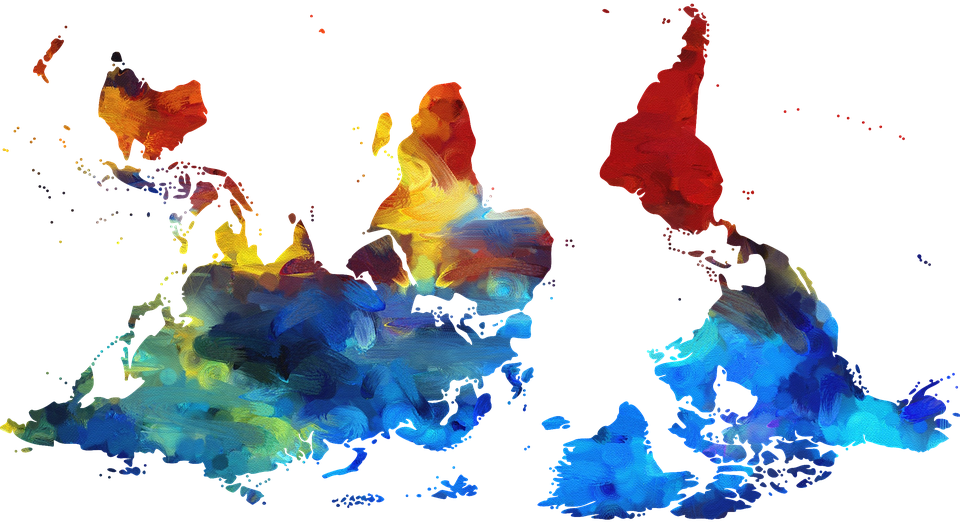 A map can be centred and rotated around any point on earth, since the North is arbitrary. It wasn't long before creative and rebel minds with mapping (or just rotate tool) skills decided to shatter the status quo and create their own maps. These are interestingly enough called upside down maps. Australians, South Africans and Argentinians, to name a few, would beg to differ, but for us Northeners, they do look odd!
My friend had one hanging on his toilet door, and it never failed to puzzle me each time I visited his fine facilities.
Here is an example of a well made upside down map, which comes in two sizes 16"x24" and 24"x36" (40×60 and 60×90 cm) and is made of plastic.
For different tastes, this upside down map is designed with large country name labels and warm colors, as well as more flat and simple design. It also comes in 24"x36" size, and is made in the USA! The maps always come in cardboard rolls, so they are protected and can be make for a good gift as well.
Tracking trips with the Ultimate "map": the globe
It was while looking at a globe that I finally realized why direct airline routes are curved on a map. A well finished globe isn't just a practical way to visualize our planet, it also provides a strange humbling experience. Not only to realize how far we came in being able to represent the earth in such detail, but it also give a good prop to present some space physics to a flat earther (by the way, I am still not certain if this is just the most elaborate trolling campaign ever made).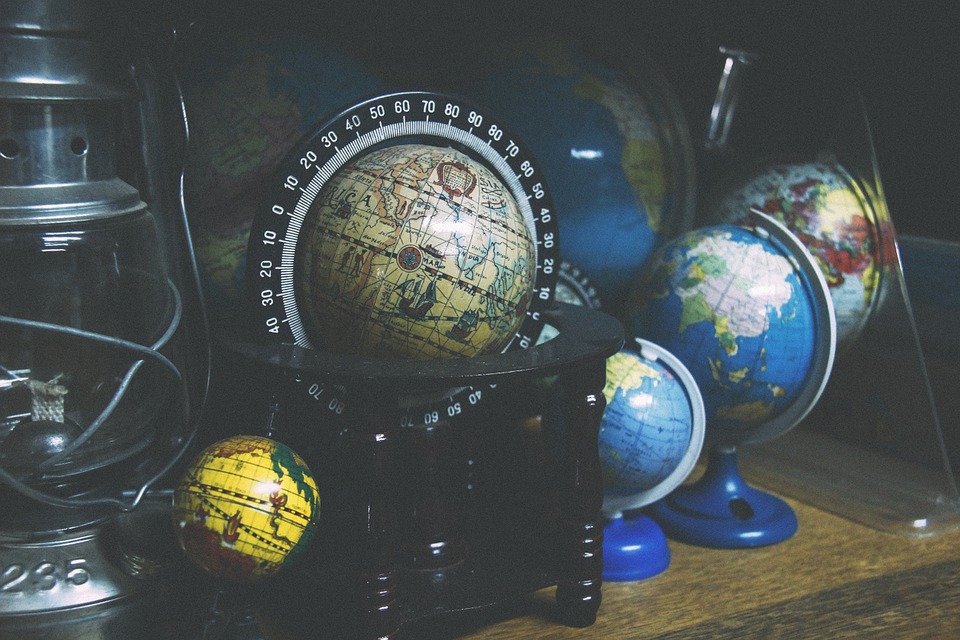 There are many options to mark your travels on a globe, from magnets on a metal globe to color stickers on a plastic one. Globes come in all shapes and sizes, from classic atlas colors, all the way to to more old school, antique map looks.
If you don't know where to go for your next adventure, there's always the option of doing a blindfolded spin-and-point, out of 5 tries that end on land. See where chance takes you…
Summary: maps to keep track and display your flights and travels
Here are the various options to keep track, and display your flights and travels on your wall:
map and pins on a cork board
scratch map
upside down map poster
globe
and one more idea – print your own myflightradar flight map!
I hope you enjoyed this quick article, and maybe inspired you to give a globe a good spin-and-point!
Til next time!