Long before going on this unexpected trip to Toronto, I've always enjoyed images of the low flying planes over the road and the Petro Canada gas station at Pearson airport. There's just something about this spot, like LAX In-n-out, that makes it just mythical. In late august, when I found (by complete chance) a crazy error fare to Toronto, I got pretty excited. This meant there was a chance to see some action at that classic spot! This post will be about my first spotting day at YYZ airport on Friday 15 September 2017, on my second day in North America!
What's on the menu?
To name a few, I was looking foreward to seeing Canadian and US narrobodies, the Air Canada New livery, Air transat A310s and any small airline prop that would show up. After looking a bit into what kind of traffic YYZ gets, what first caught my attention were the daily FedEx flights. Some of them are operated by MD-10s, the modernized versions of the DC-10. Where I live, the closest you can see a FedEx triholer is either Paris or Köln, and those are operated by MD-11s only.
I barely witnessed the end of the Tri-holer jet era, and in Europe, not many airlines had them anyways from 2005 and on, when I started spotting. As a result, I've only ever seen 2 DC-10s in the air, one Tristar and a few dozen MD-11s. To give you some perspective, in Prague, my home airport, only 2 DC-10s have landed in the past 10 years.
After snooping through flight radar schedules, it turned out there was one barely-daylight MD-10 arrival to YYZ on Sunday evenings, flight FX132 from Memphis. Needless to say, if it would indeed fly in, I was going to get it! There was also the evening Tue-Fri MD-11 landing with an ETA of 6:55 pm, which was one of the birds I was after on this first day.
YYZ, a close contestant to SXM?
On Friday afternoon, after a short UP-Train ride from Union station, it was a matter of following the aircraft and walking about 15 minutes on Viscount road, before finally seeing the Petro Canada sign peek through the warehouses!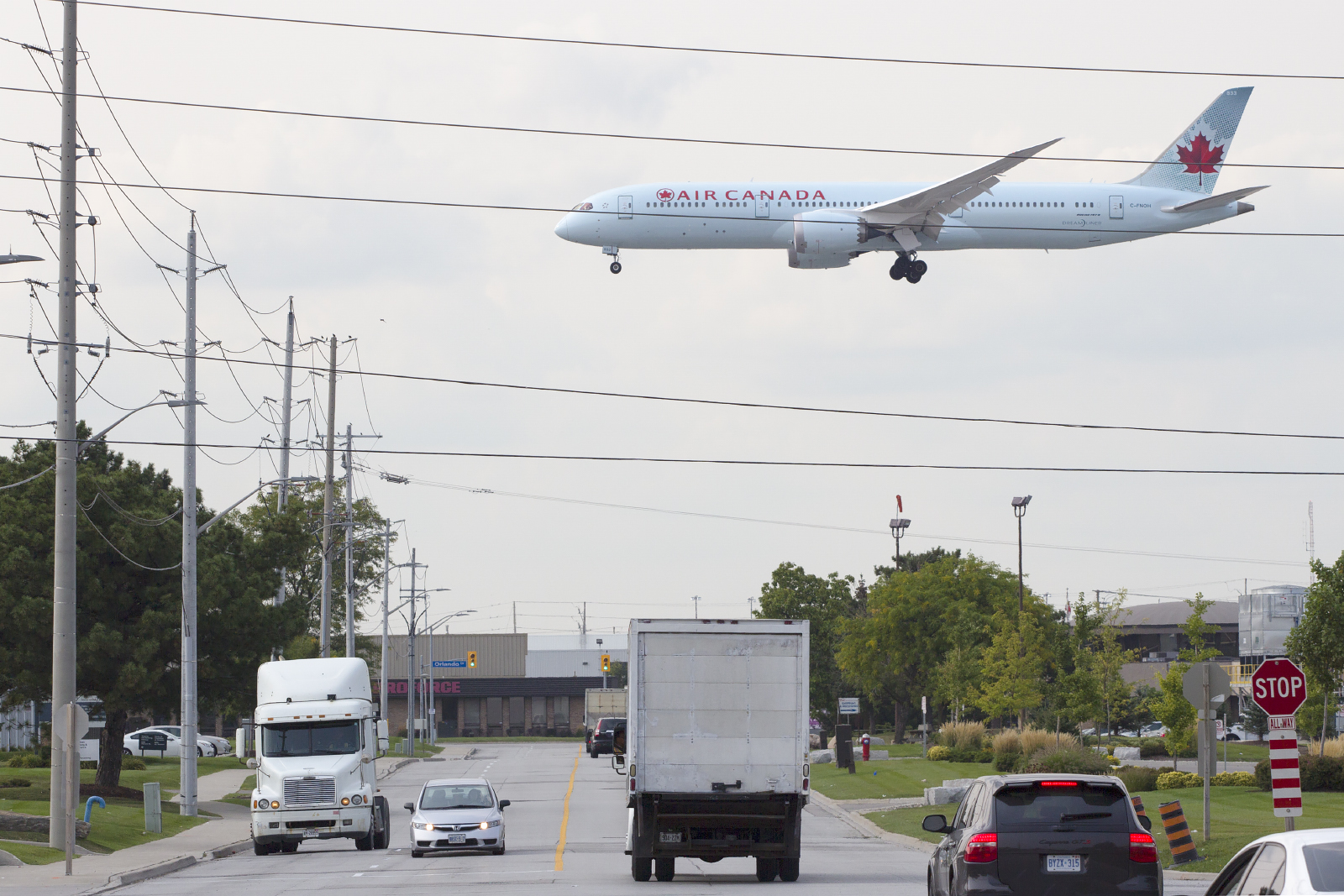 Shortly after arriving, I met fellow spotters Ernest, the founder of Toronto Pearson Aviation fb group and Youtube channel, and Scott a fellow photographer and member of the Airport Watch group. We later joined their friends, Michael and Curtis on the parking lot and continued spotting almost until dark.
From when I arrived up until almost sunset, the sun was behind a massive cloud that decided it was going to just stay there and chill. No biggie, I can work with that. Here's one of those shadowy catches, an Air Canada Triple "747"!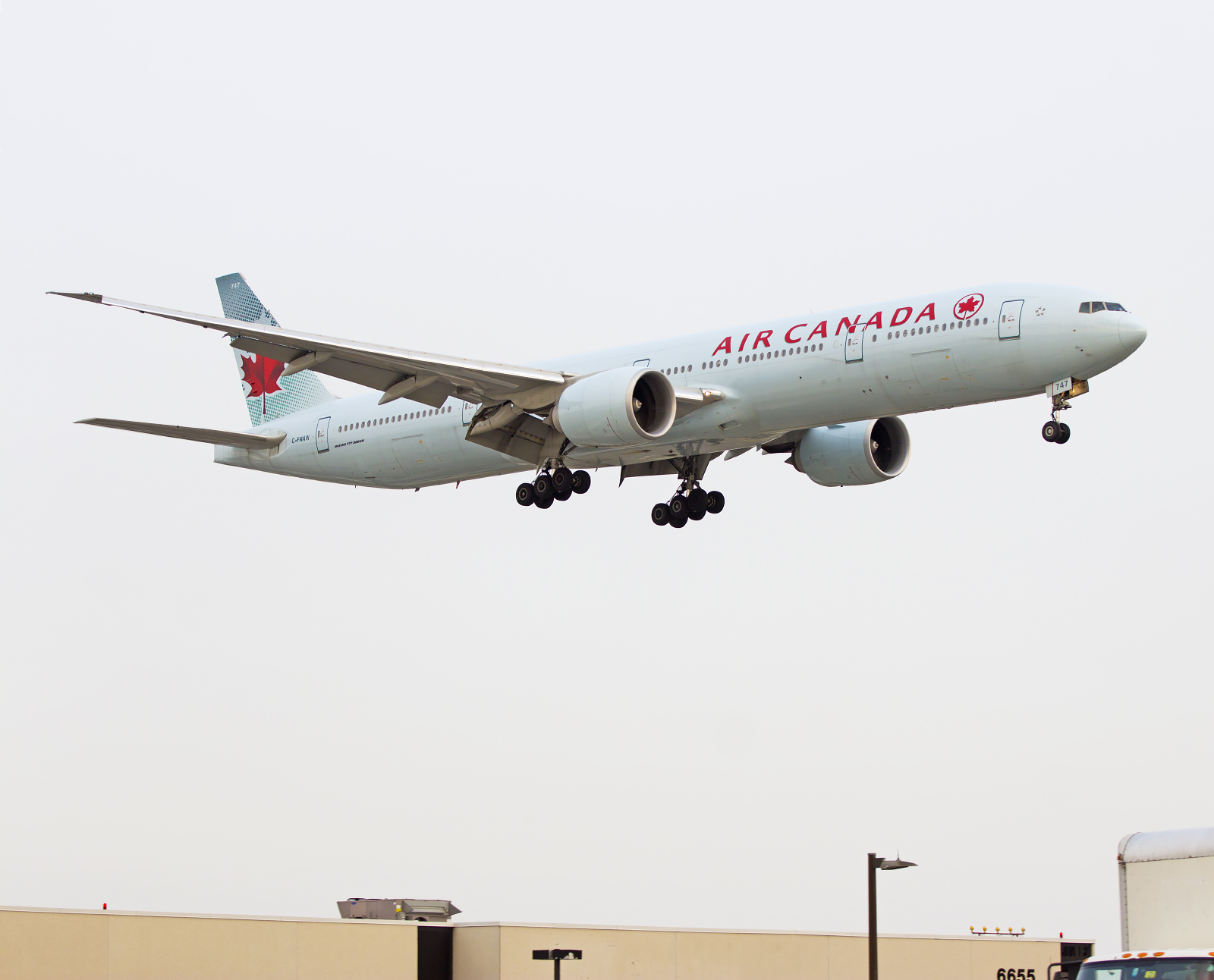 I know what you're thinking. "It's a triple seven, dummy!" Well, have you looked at the nose gear door? It's ok, I got confused too at first…
There were quite a few interesting movements, namely a Canadian air Force C-17 going to the Caribbean for Hurricane Irma relief. Seeing the new Air Canada livery was definitely nice too!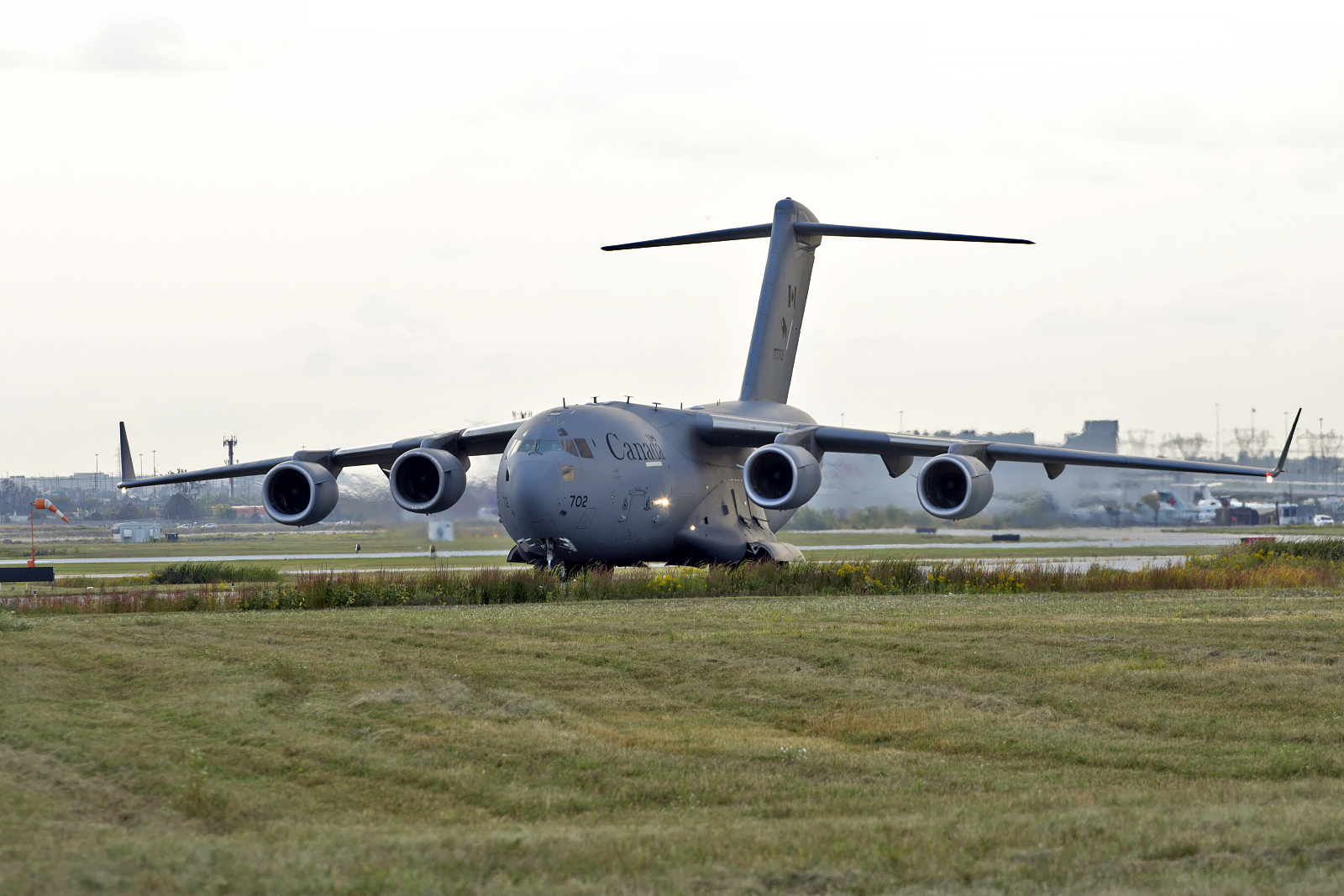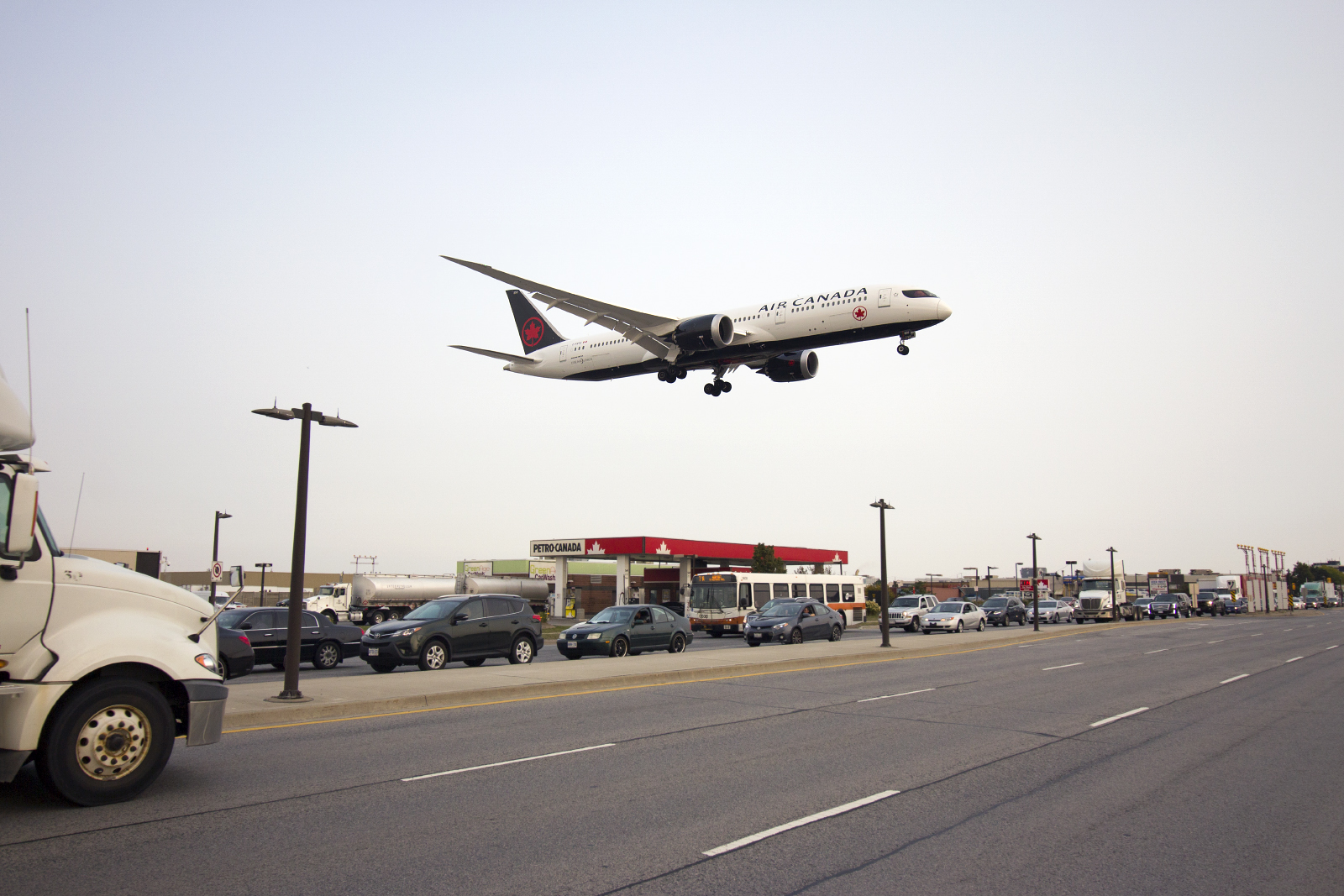 There was also an An-124 that was supposed to arrive around 10pm from Pointe-à-Pitre, but that was obviously too late for both my camera and my 4h "Meet and Greet" aka "Evening spotting trip" train ticket.
Almost time for "the Postman"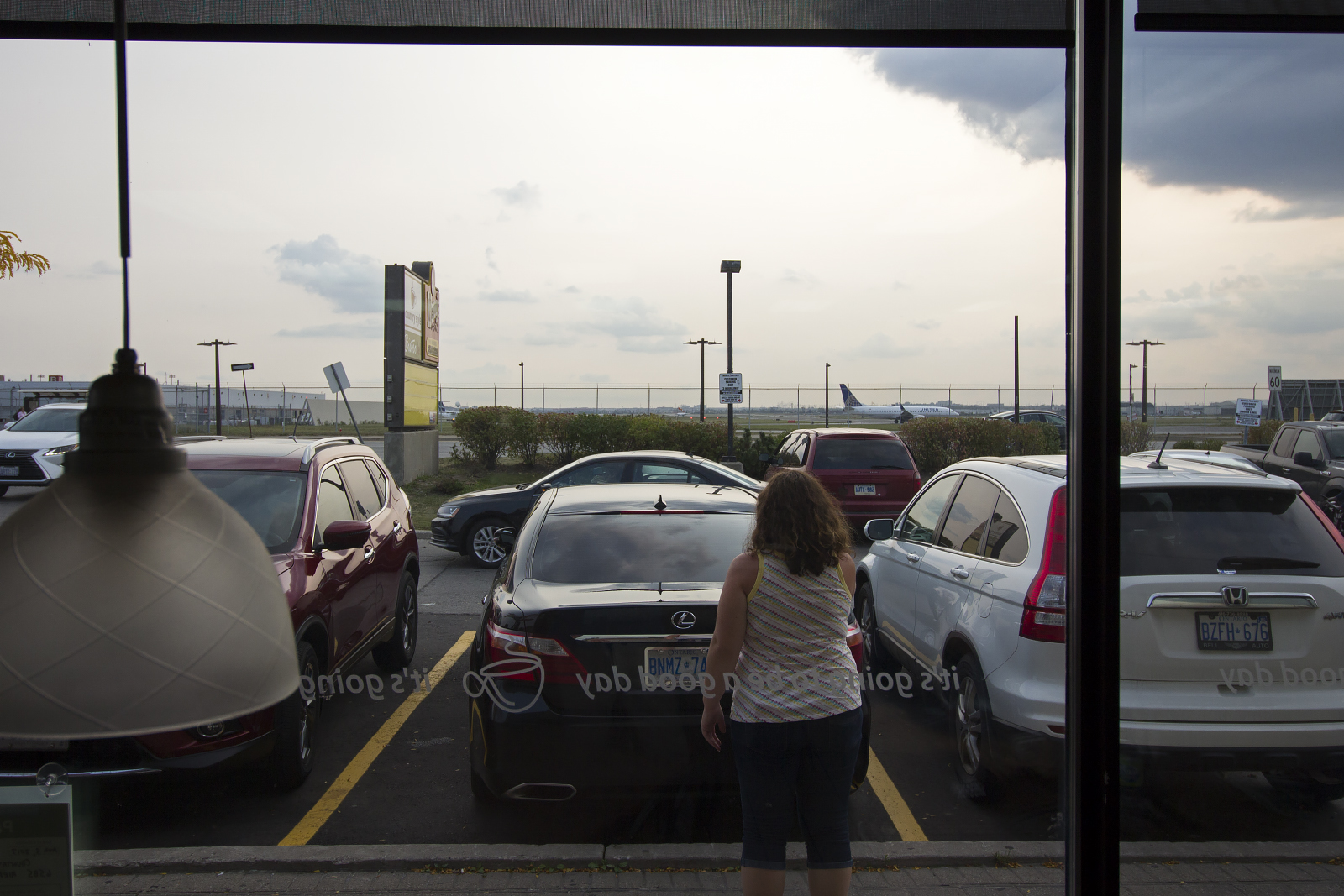 After getting a refreshment with the lads at the nearby Country Style, I put on the 10-20 to get some close-up action! Right off the bat, we got treated with this China Southern 777-300ER.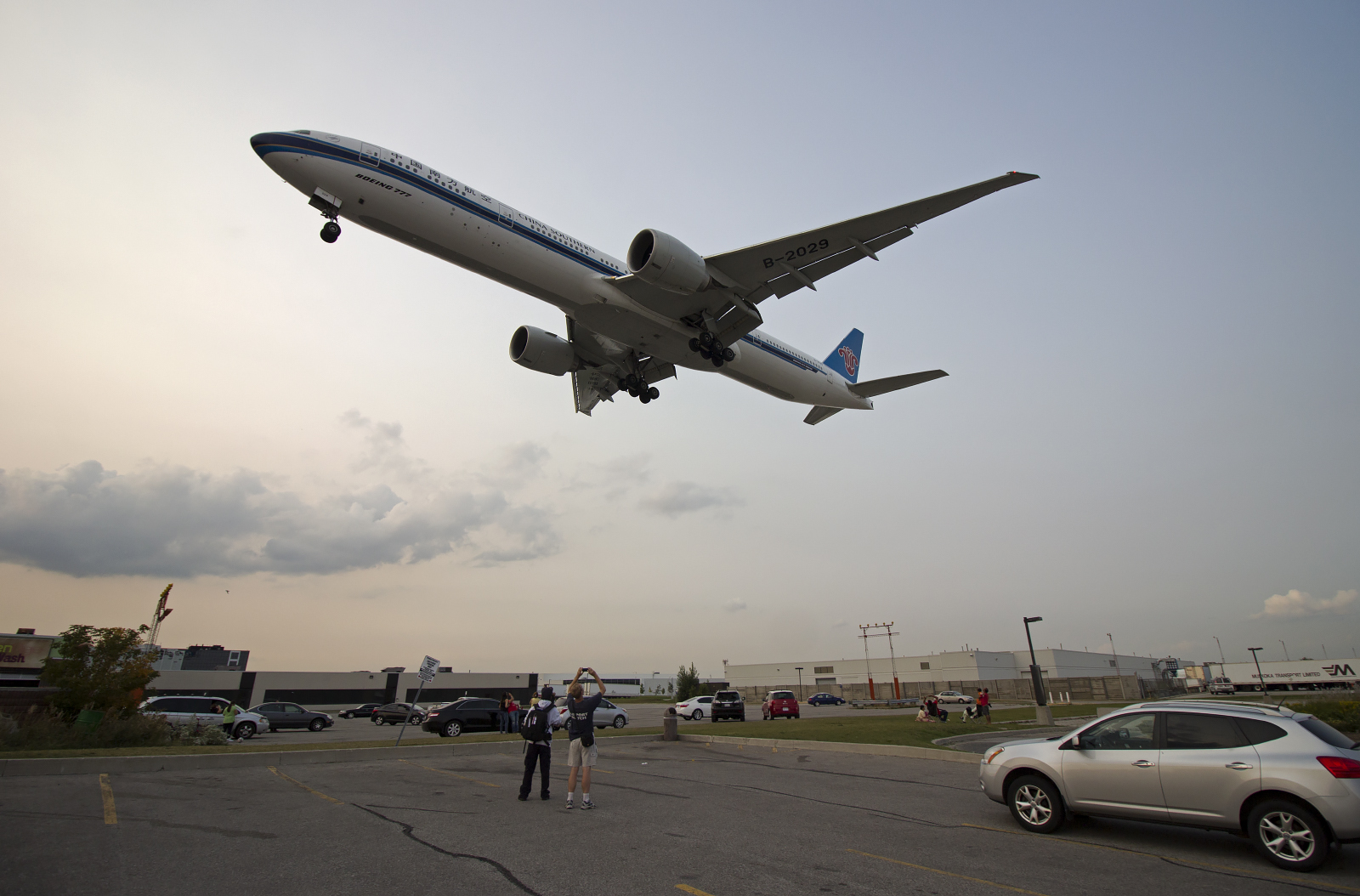 What I like about this spot is that there are almost infinite photography possibilities. You can walk around, play with the light, use the multiple "props" such as the road, the cars, the buildings and people to compose images.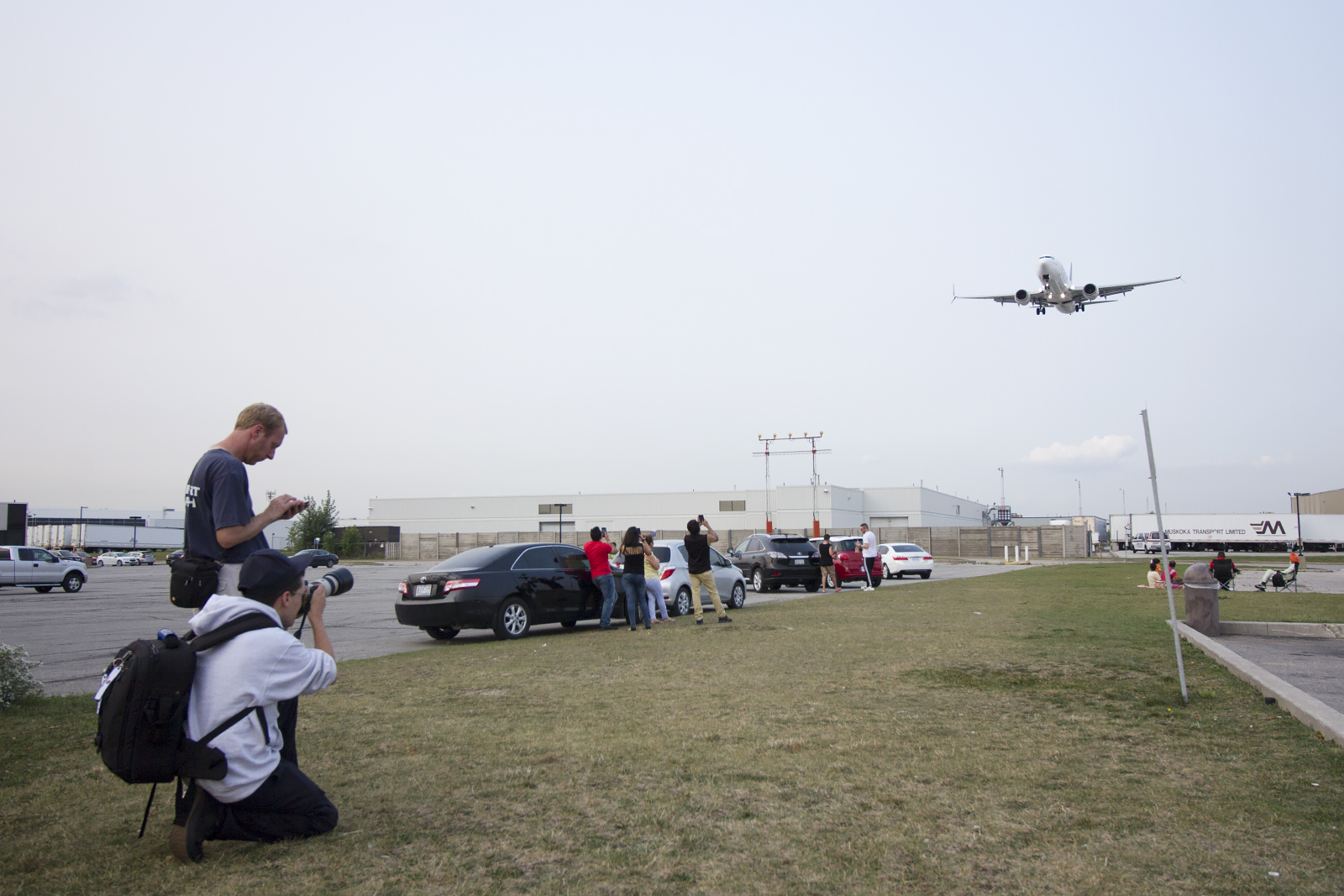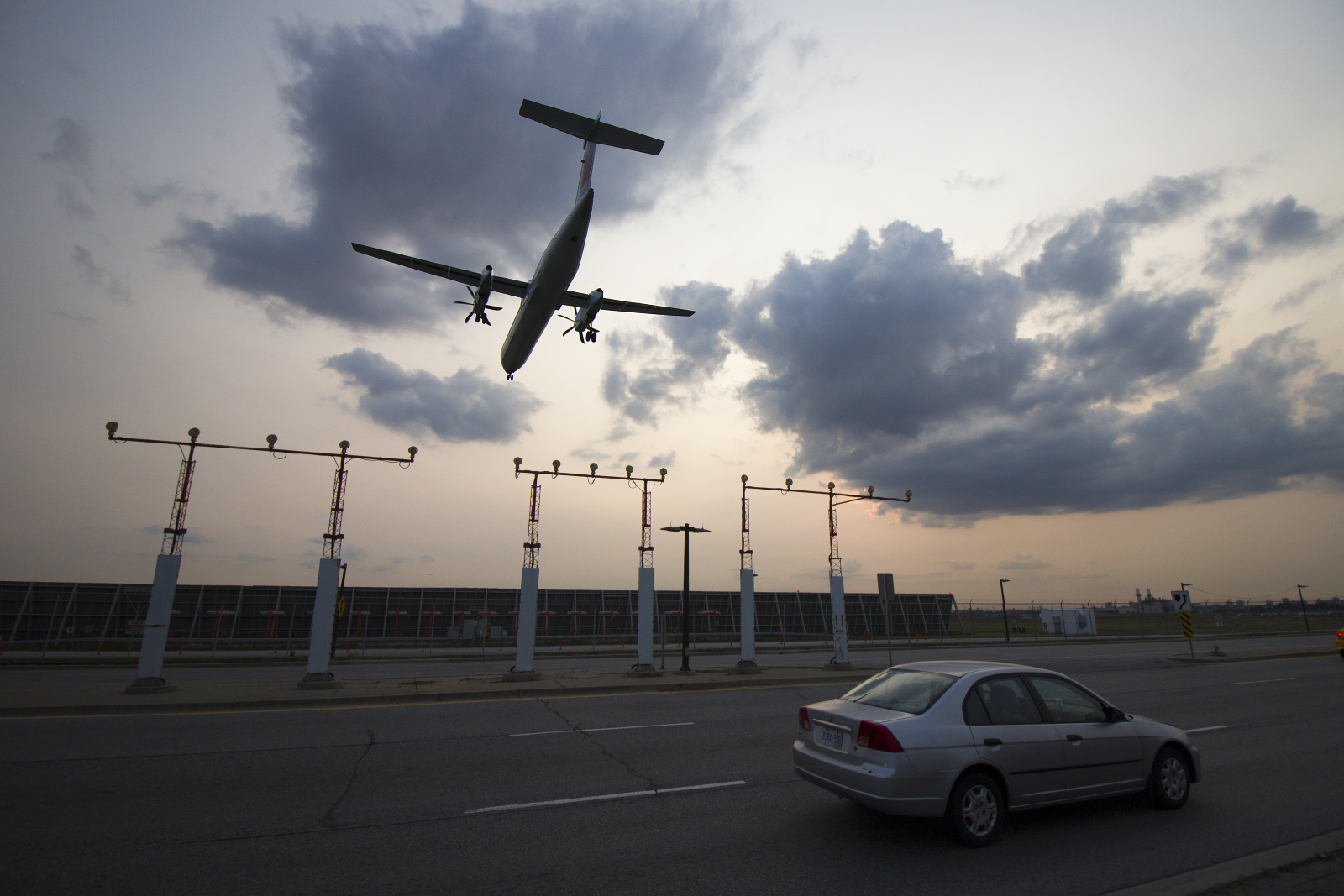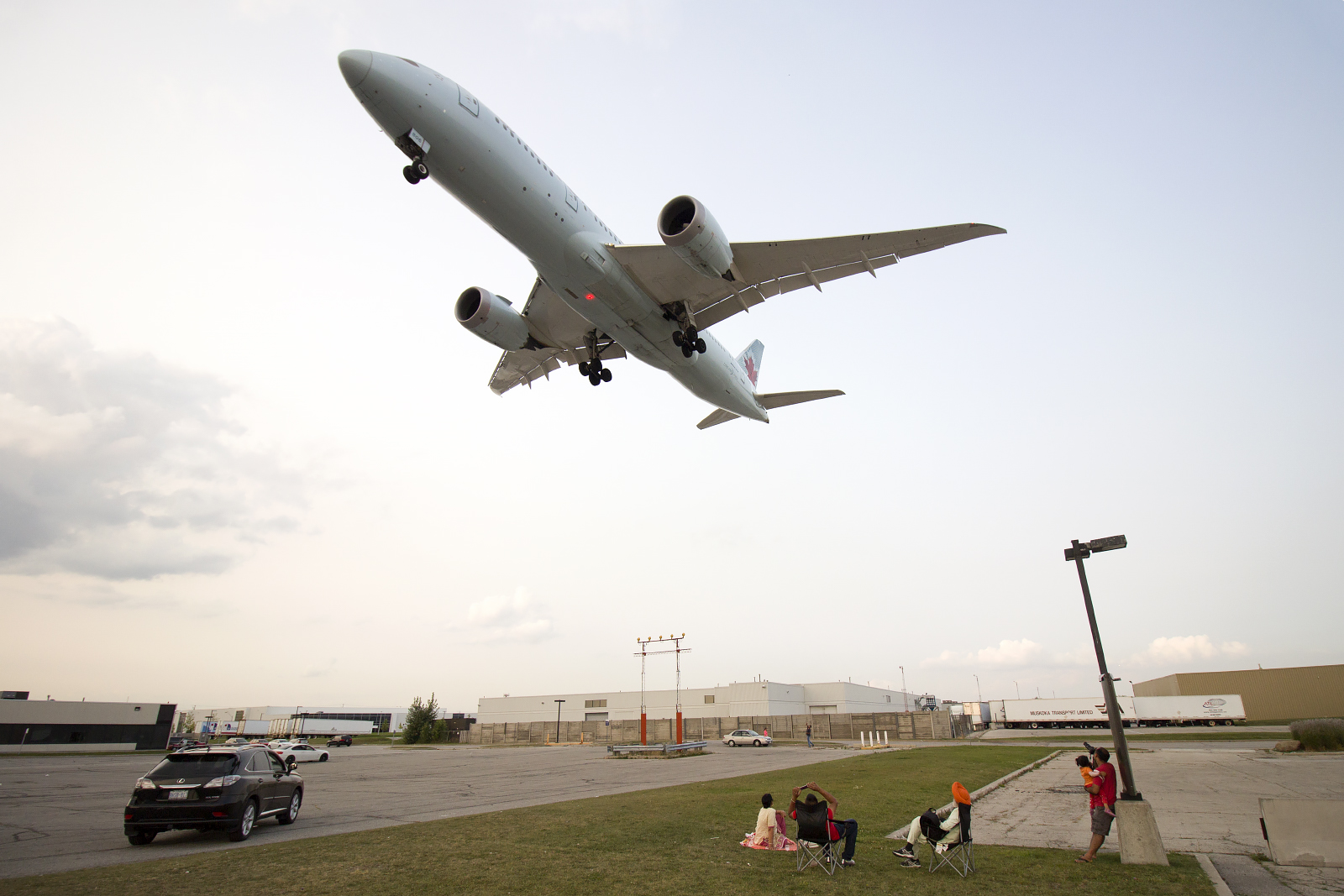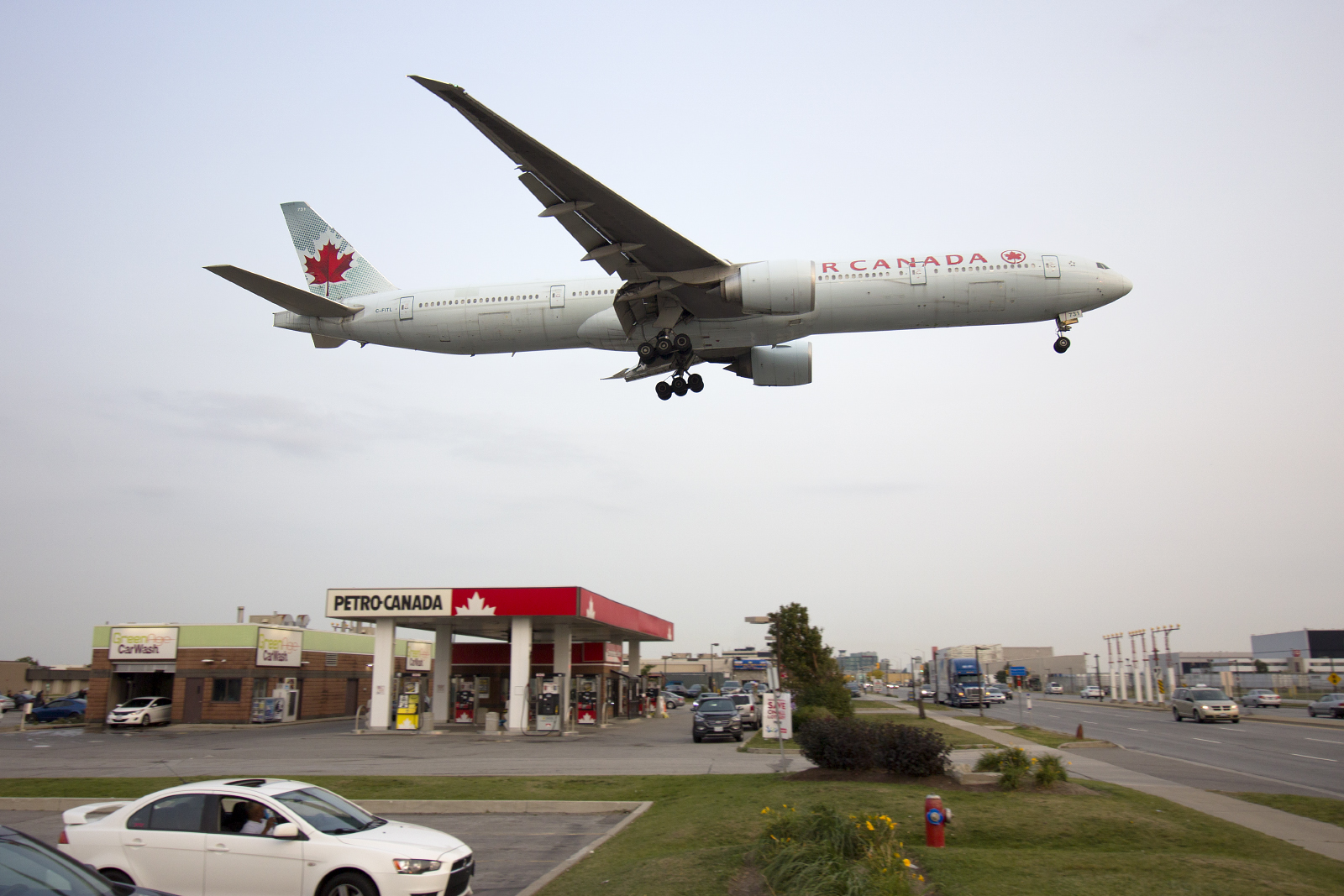 Finally at 7:11pm, about 15 minutes, the shipping beast appeared on final and landed into the sunset. I underestimated how relatively less light there was in directions other than the sunset, so I messed up all the pictures except this last one. Well… I kind of like this one too.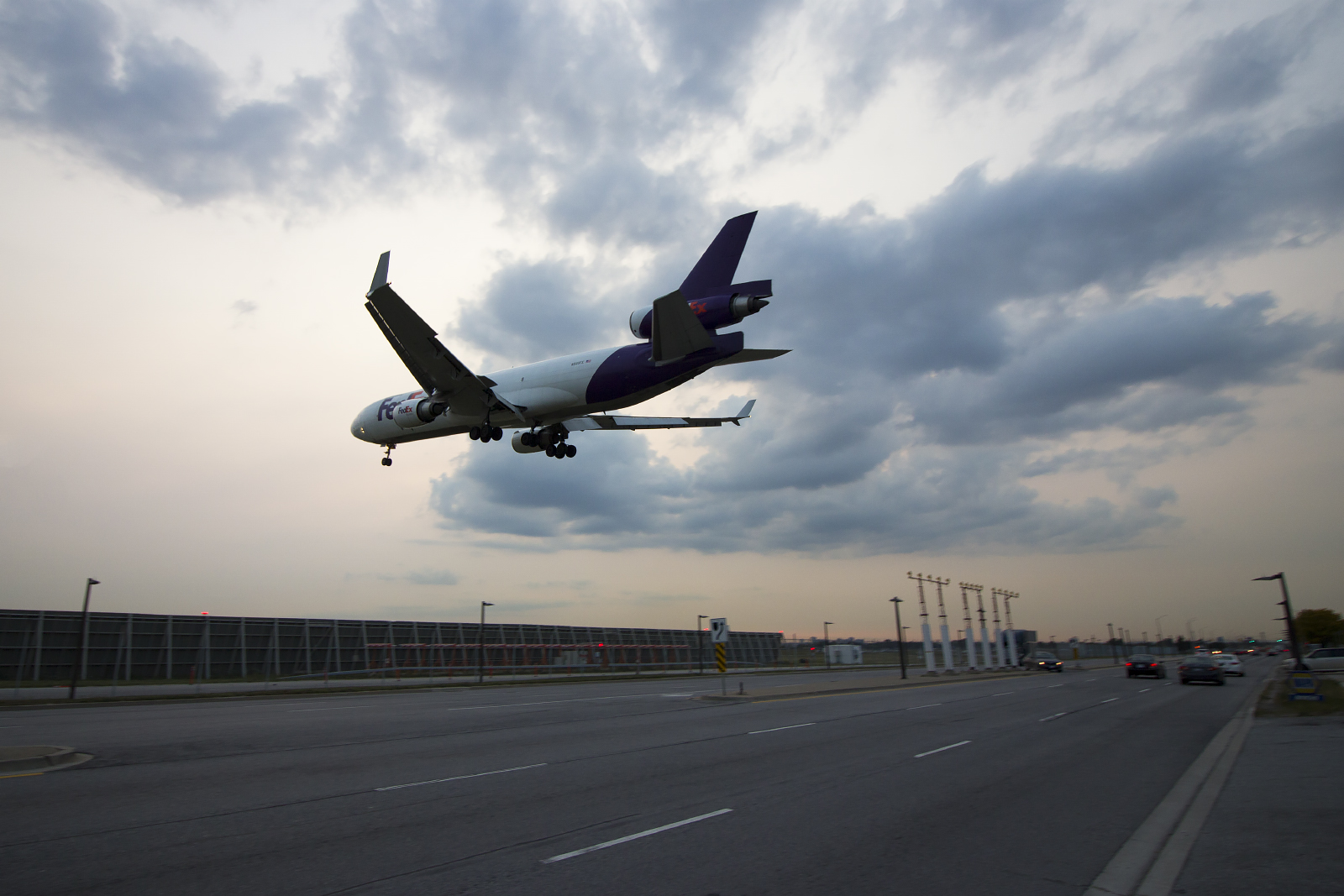 At that point, it was getting a bit dark, and I needed to quickly go catch my train back to Toronto. I snapped this last AC 787 and headed back to the airport.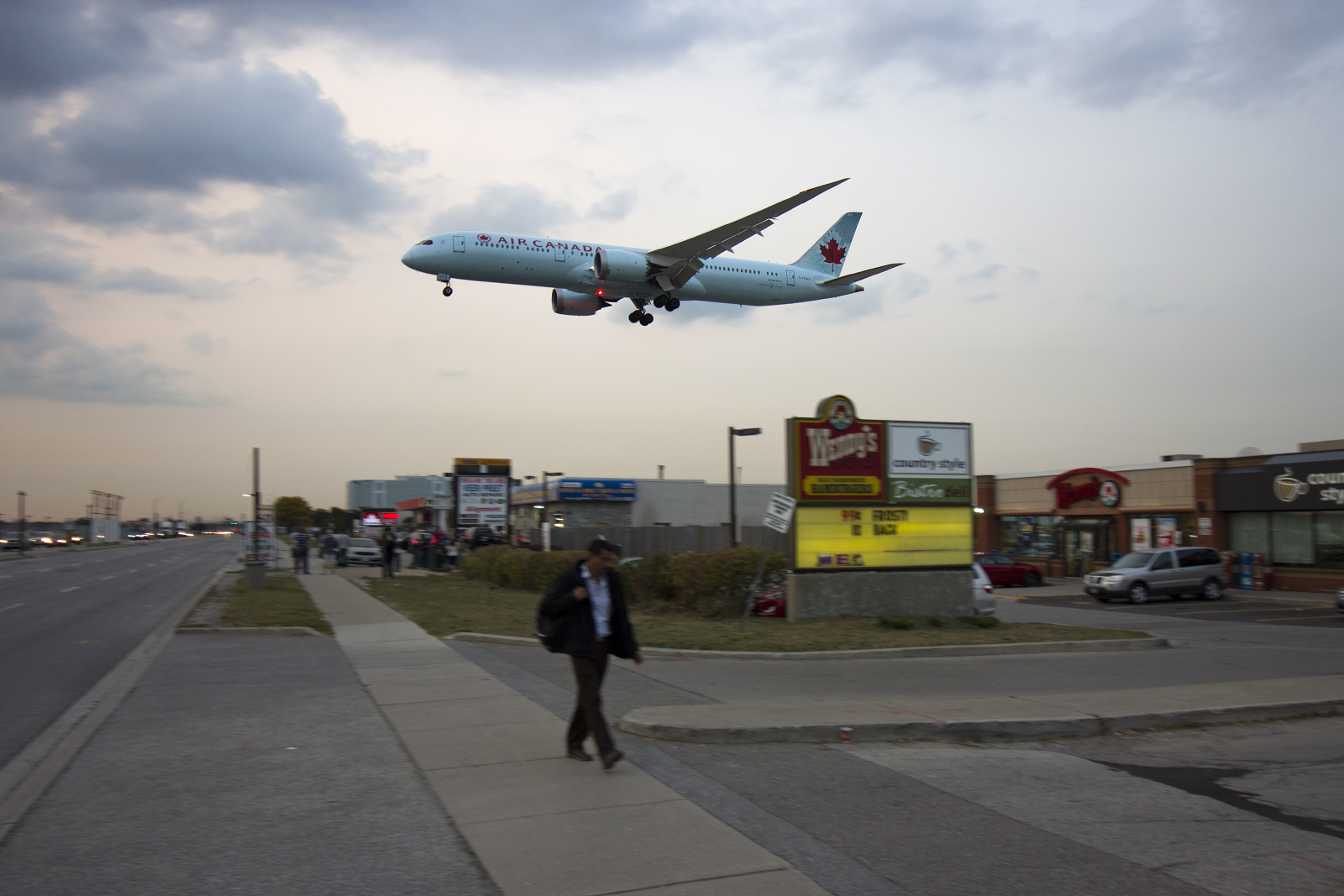 Next up..
This place seems like it was BUILT for plane spotting! There are 3 diners about a 100 m from the flight path, an accessible 3 story parking lot on the best side for evening light, you can easily photograph lineups through the fence on the other side of the road.. I mean, what more could you possibly ask for?
In the next post, I'll take you along for the second spotting evening at Pearson airport with one main mission : catching the FedEx MD-10!
Til next time!