The next level in spotting
In early may, as I was in Prague to see the family & friends, Keishi Nukina happened to be back from Japan as well and came to Prague from Slovakia for a day trip. Needless to say, something exceptional had to be planned, so we decided to give the airport photo tour a try.
After checking in at the private flight terminal and proving we had not sinned, we were allowed to cross the gate and enter the airside aviation paradise!
Timing couldn't possibly be better. A week earlier, EK had upped the usual 773 to A380, and Swiss had begun earlier this year to fly ZRH-PRG on their brand new 773. I had the chance to fly it from Zurich to Prague, as well as a company Avro on the Lyon-Zurich leg : hot combo indeed!
Spotting on the busiest taxiway intersection
Back to the tour though. After touring a few dark corners below the T1&2 boarding areas, we end up in the middle of a taxiway intersection right next to the fire houses. The only thing separating us from the aircraft is this thin red line. The next best thing is maybe Polderbaan.
Our little group floats around the imaginary perimeter like a shoal of blue fish, but then suddenly freezes and gets focused, as the whale approaches port from the north.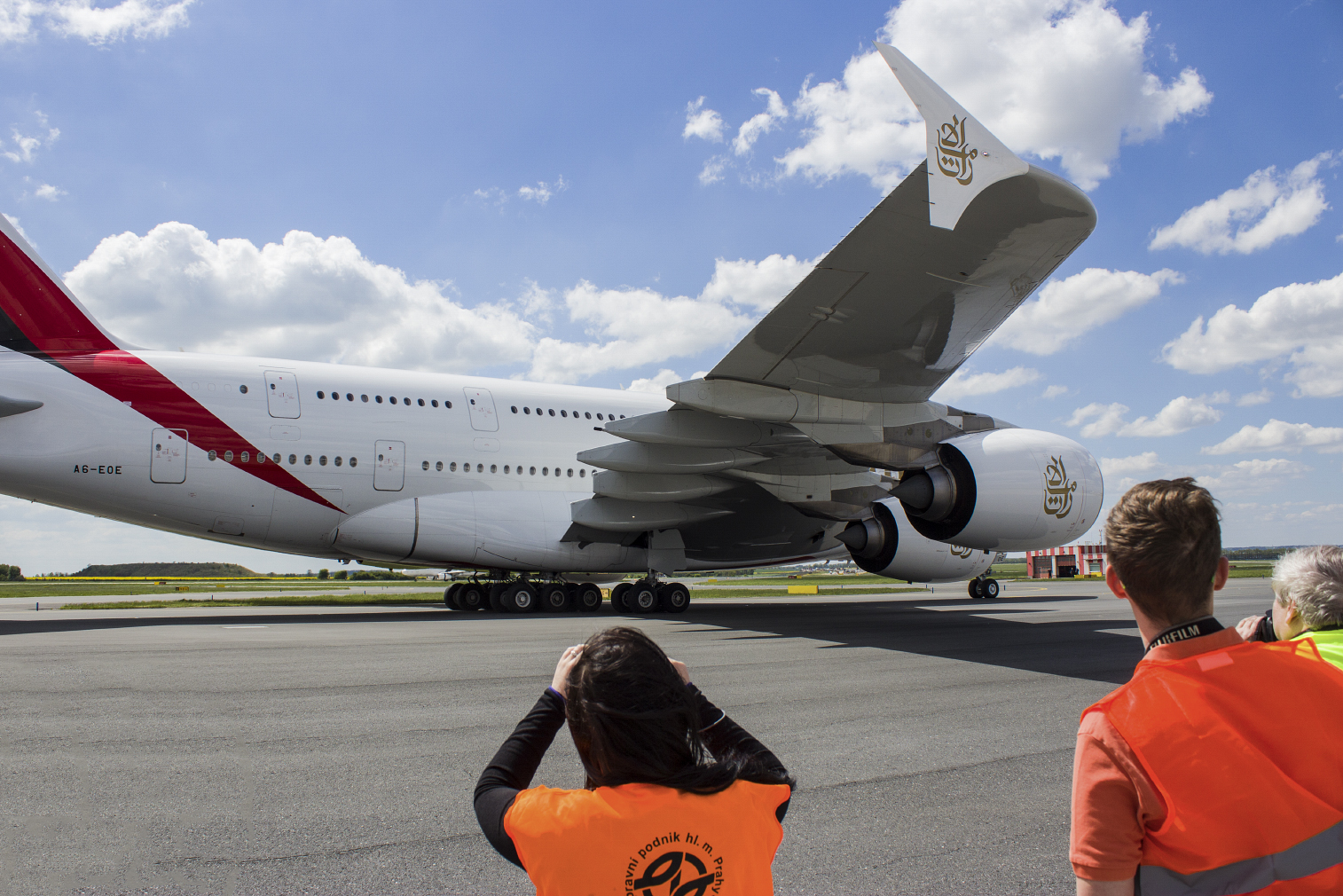 Soon after the whale vanished into deeper waters, another heavy weight contestant joins in from the south.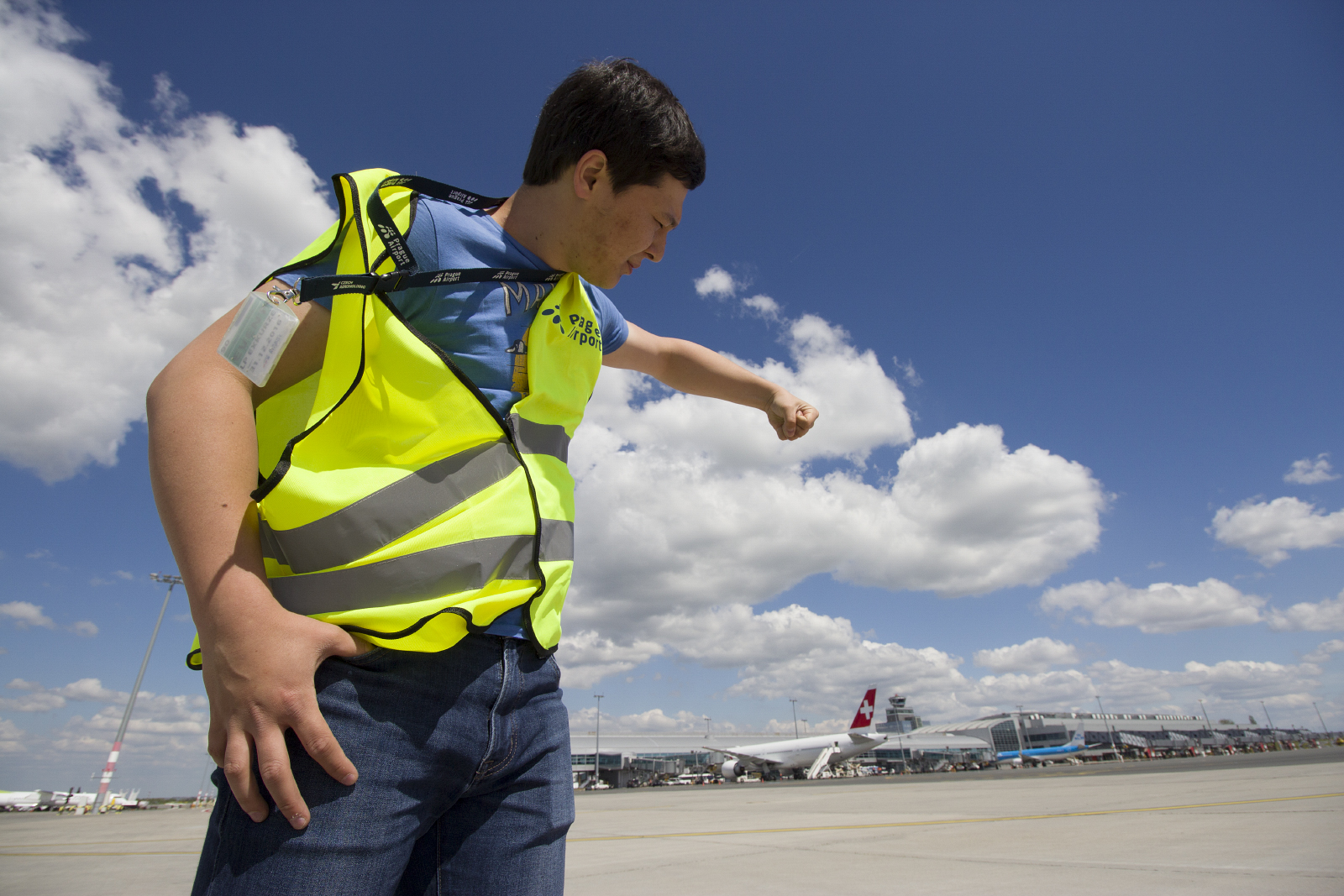 Fooling around near the heavies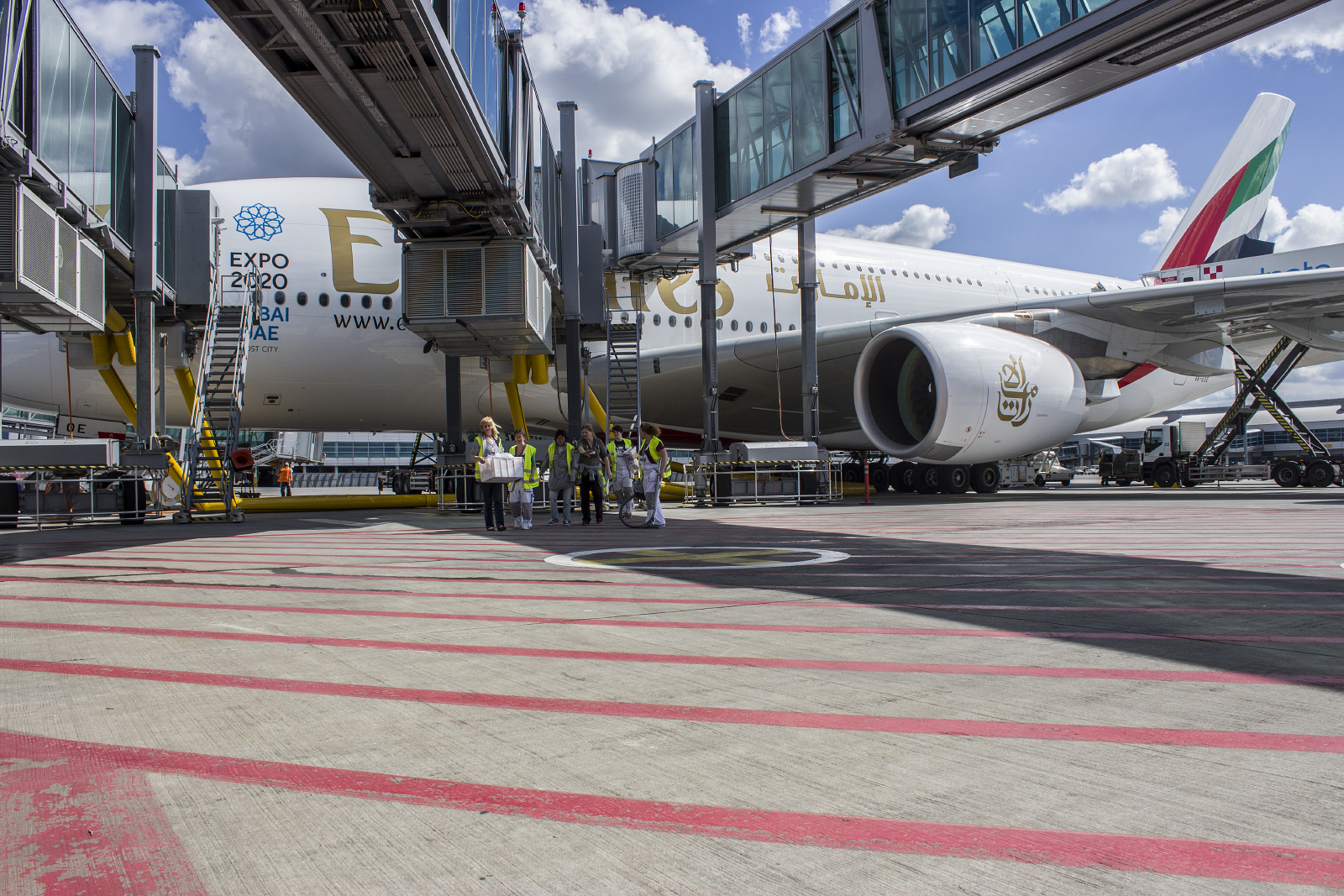 To my knowledge, this is the only gate that can serve two floors at a time, and it is imposing.
Slowly though, the expiration date of the extreme spotting permit approaches. We get back to the terminal and crossing the doors means one thing: we are back in the real world.
Till next time!
Philippe